Emma Lindley
BA (Hons) Fashion Promotion 2020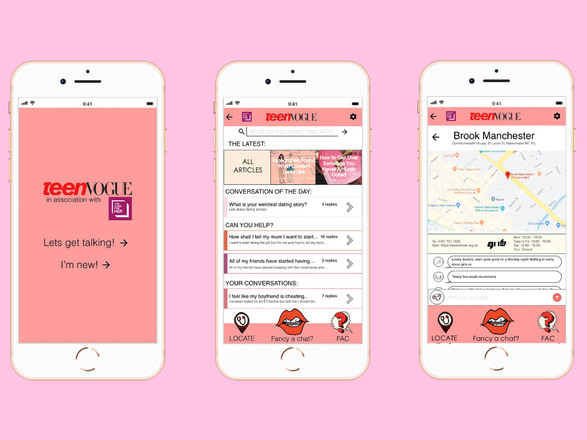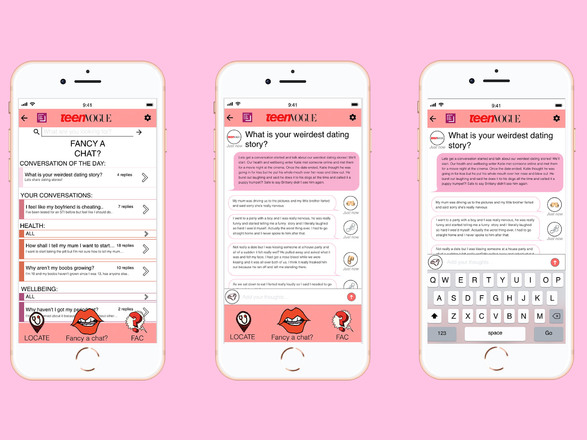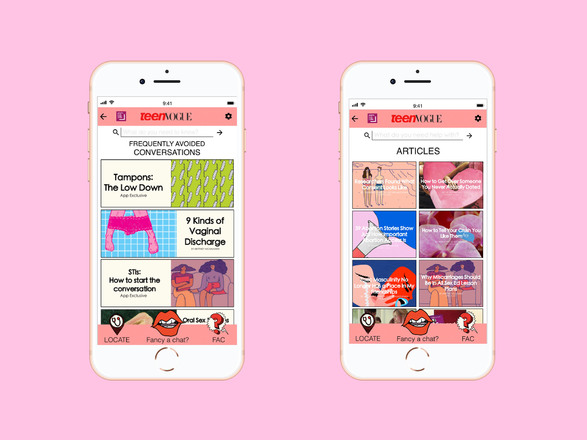 Emma Lindley
BA (Hons) Fashion Promotion 2020
This app aims to offer young women a platform to seek advice from peers and health care professionals anonymously to help develop their confidence around their own sexual health and wellbeing.
With resources that support female sexual health and wellbeing severely lacking, young women could struggle to discover the answers that allow them to feel confident within themselves and their own needs. Utilising the positive brand values of Teen Vogue, I have developed an innovative app that gives young women a platform to discover the information and advice they need to move forward in their sexual wellbeing journey. With male sexual health playing a major part in sex education within in schools and being a talking point in mainstream society, it can be hard for females to be heard and have their questions answered.
The app is built around the main feature of the anonymous forum. This allows users to ask and discuss real-life issues with each other, without fear of embarrassment or being ridiculed. Teen Vogue want to empower young women through education, and the platform I have created allows this demographic to educate themselves on topics personal to them. Healthcare professionals will also be on hand to advise on these forums where needed, to help correct any misleading information. These professionals will be given verified accounts that are easily identifiable against other users, thus giving reassurance that the app is a safe, regulated and reliable space to explore personal, intimate subjects.
Additional information can be easily accessed by users through further app functions. The Clinic Locator can be used to find the closest sexual health clinic, with reviews to put nervous minds at rest. Exclusive sexual health and wellbeing articles are also included to act as a USP, pulling the audience into downloading the app, rather than solely the website.
Contact Emma
Email
LinkedIn