Toni Buckingham
BA (Hons) Fashion Design Technology (Sportswear) 2020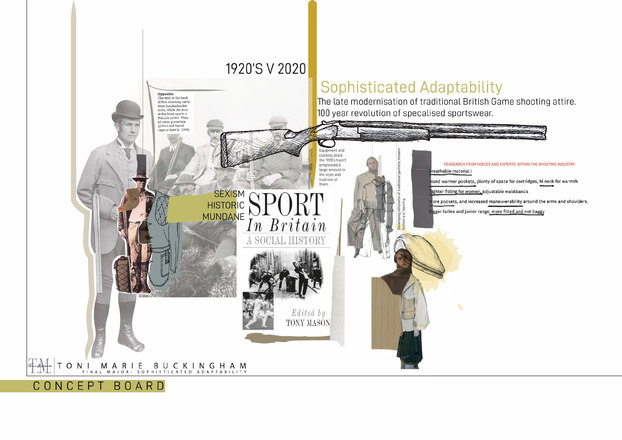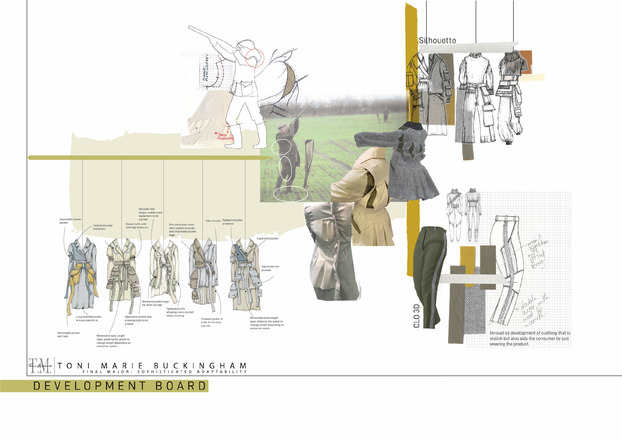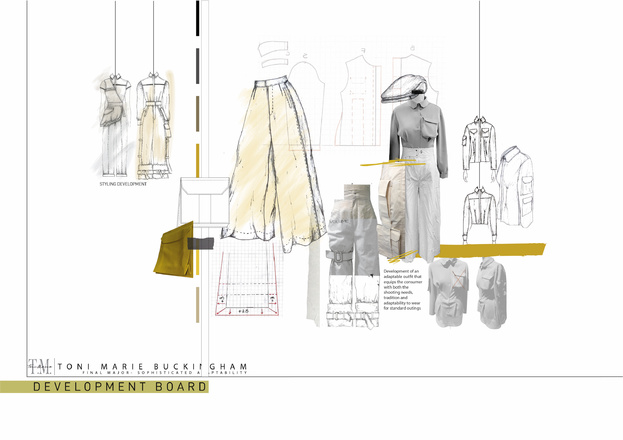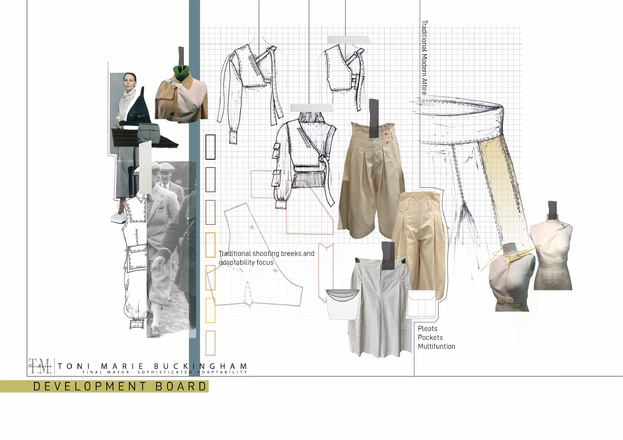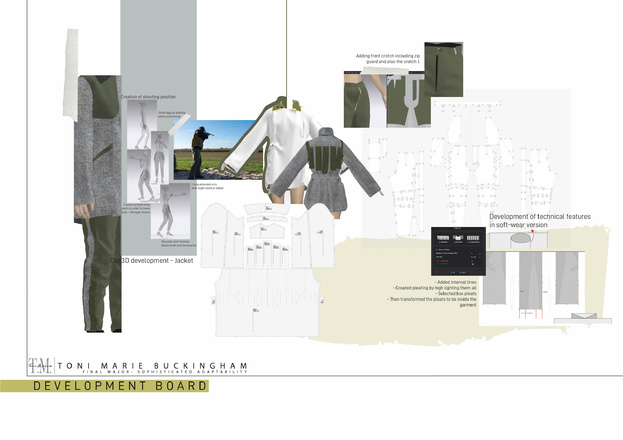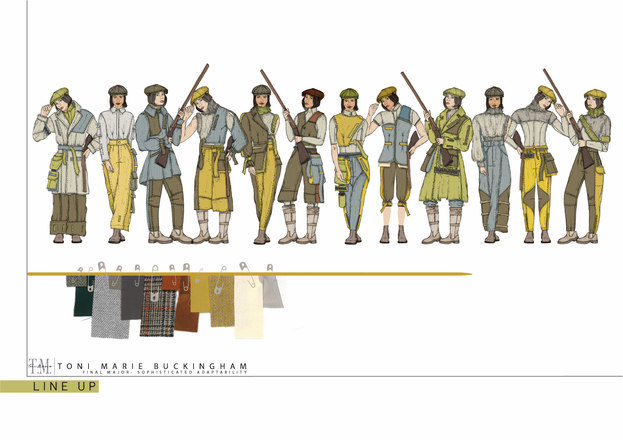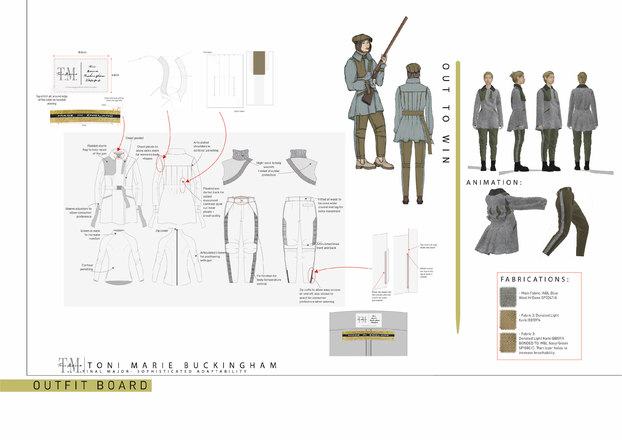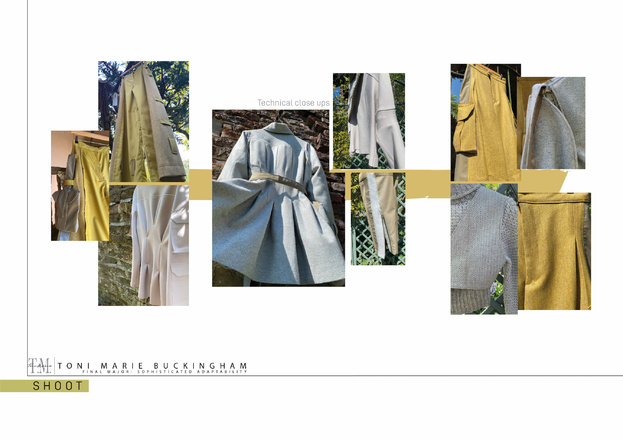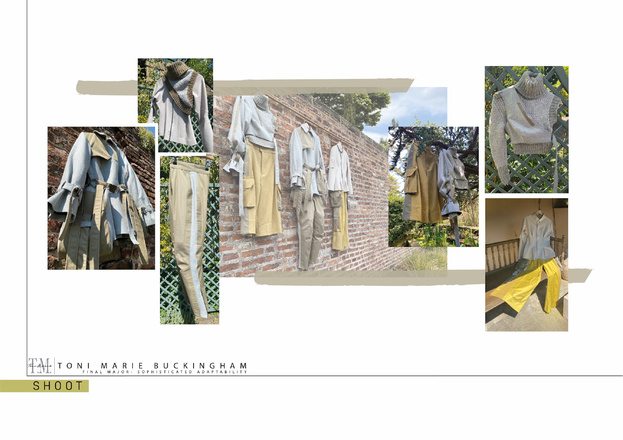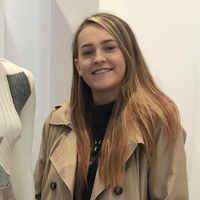 Toni Buckingham
BA (Hons) Fashion Design Technology (Sportswear) 2020
I am a sportswear fashion designer.
Through completing my degree in Fashion Design and Technology: Sportswear, I also completed a 13 month placement as an Assistant Product and Design Developer at Moto-Direct, a technically advancing motorbike clothing company.
I had the opportunity to develop ranges for mid and high-end markets, upgrade current garment ranges, introduce organisational features into the department, hand and digital pattern development (leading Gerber development), and, improve knowledge of safety garments, including materials and the certifying process.
My collection 'Sophisticated Adaptability' explores the modernisation of traditional game shooting attire. Heritage silhouettes reminiscent of the 1920's are reimagined through innovative fabrication, cut and finish to create a fashion forward range aimed at a contemporary consumer. Traditional tweeds contrast with compression jerseys, articulated fits and no sew finishes to create garments that offer functionality, comfort and ease of movement to the wearer.
My passion for the technical side of the industry is driven by my strong problem-solving skills, and desire to use the latest technologies to peruse the cause of future sustainable garment production. In addition to always providing the consumer with garments that aid them day-to-day.
Contact Toni
Email
Instagram
LinkedIn