Sophie Parnaby
BA (Hons) Fashion Design Technology (Womenswear) 2020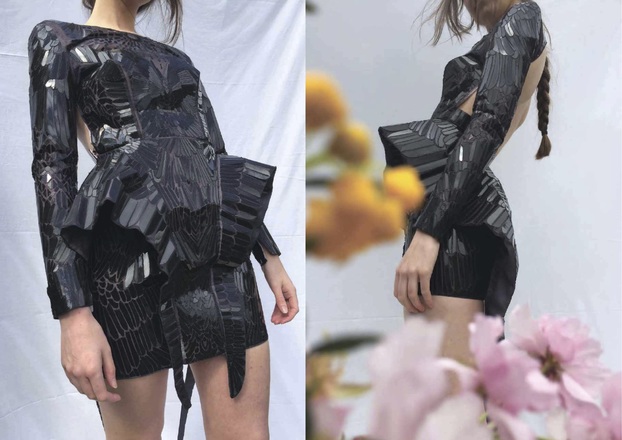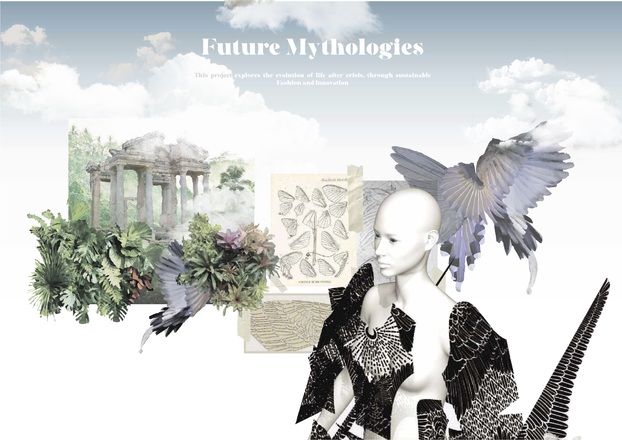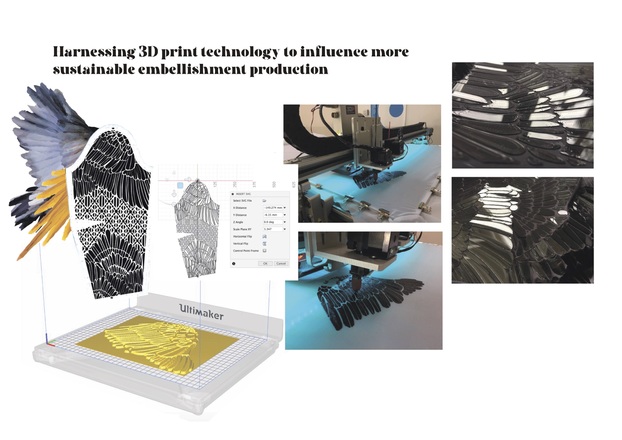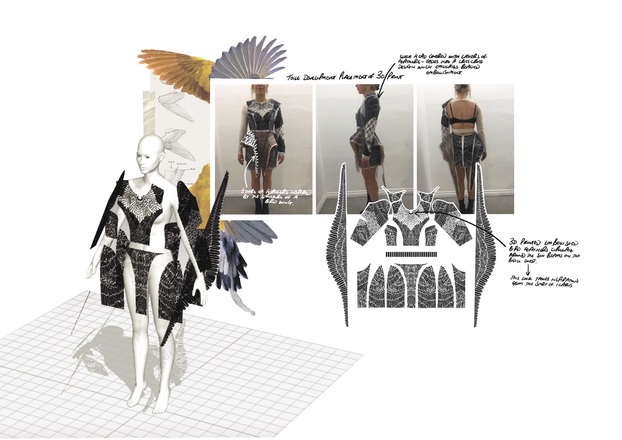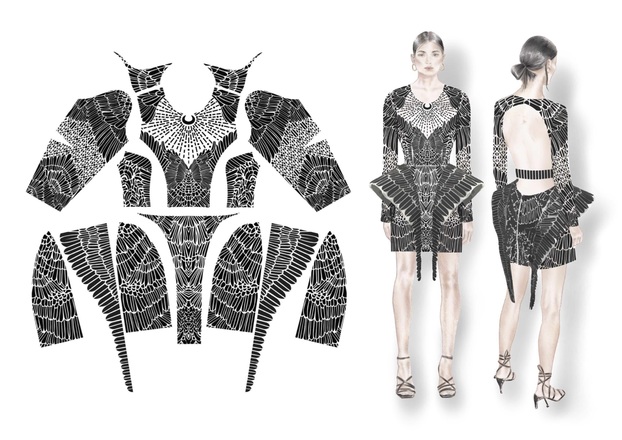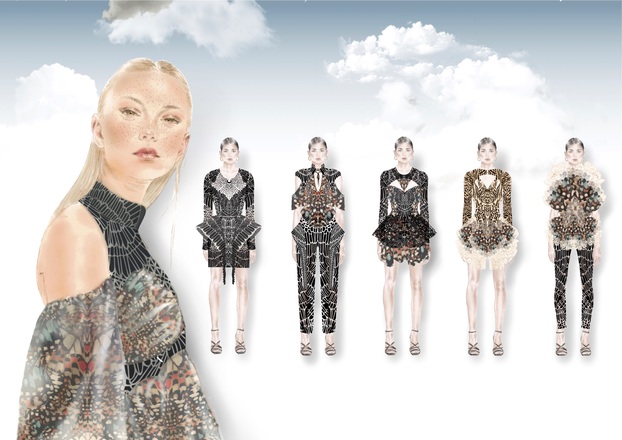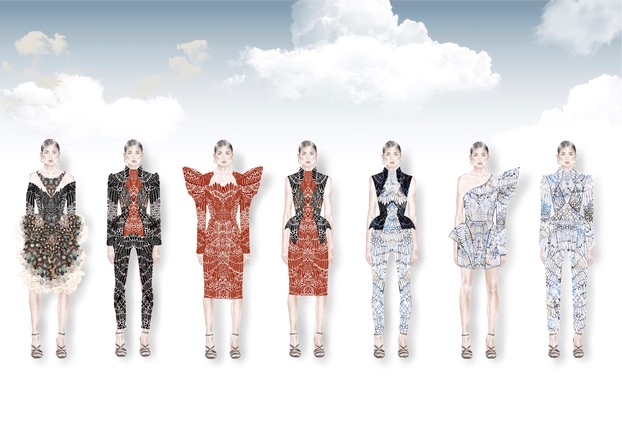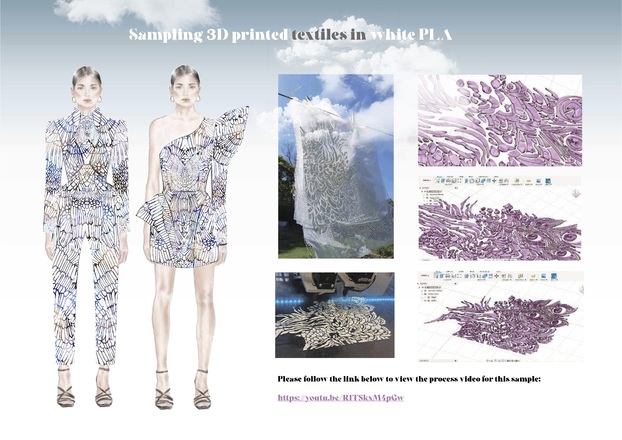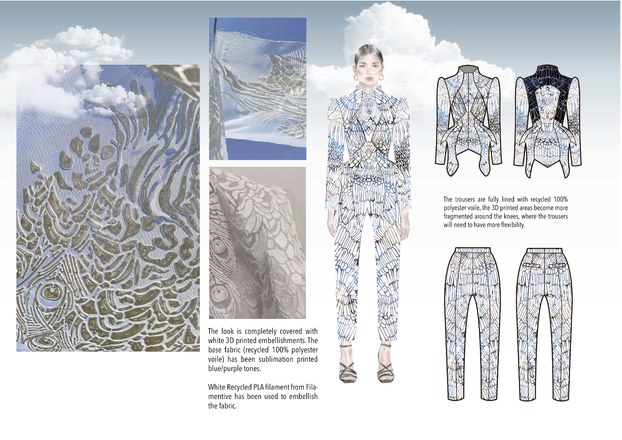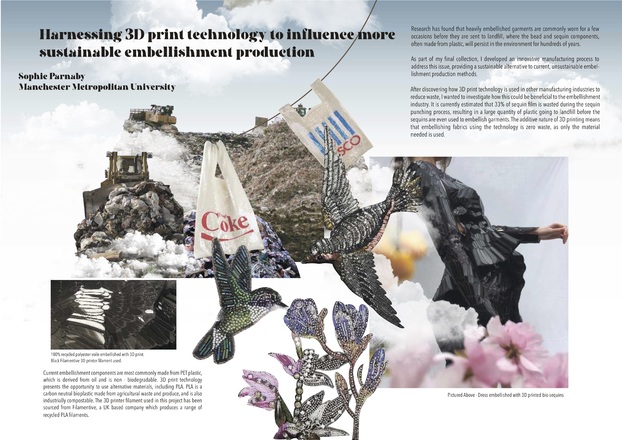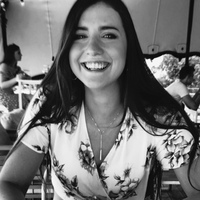 Sophie Parnaby
BA (Hons) Fashion Design Technology (Womenswear) 2020
Future Mythologies - Exploring the evolution of life after crisis through fashion and innovation.
This collection explores a future scenario - years after the earth's environment was devastated by nuclear interference and climate change, evolution of life begins to re-occur. Influenced by a change in atmospheric conditions and radiation, new life develops in mutated and adapted forms, which have been expressed through silhouettes and textile techniques in the collection. The collection also looked back towards past mythologies, which often included moral lessons surrounding human nature, mythological figures such as Icarus represent over ambition and self destruction and were used to inspire hybrid forms.
During placement year, I interned for Julien Macdonald and developed an understanding of how the embellishments and bespoke pieces are produced. This experience made it possible to identify potentially unsustainable practices. In turn, it influenced the development of an innovative textile process, which harnesses 3D print technology- already widely used in broader manufacturing industries, but this time to create embellishment with minimal waste.
It is currently estimated that 33% of sequin film is discarded during the 'punching' process, resulting in a large quantity of plastic going to landfill before the sequins are even used on garments. The 'additive' nature of 3D printing means that embellishing fabrics this way is zero waste. Only the material needed is used, or 'added'. This technology presents the opportunity to use alternative materials, including recycled PLA. PLA is an industrially compostable bioplastic, which is a more environmentally considerate alternative to PET, which is currently used to make sequins.
Developing 3D printed Embellishments
Process video - Creating samples using white recycled PLA filament
Future Mythologies / Look 1 - Icarus
Contact Sophie
Email
Website
Instagram
LinkedIn