Sarah Robinson
BA (Hons) Fashion Design Technology (Womenswear) 2020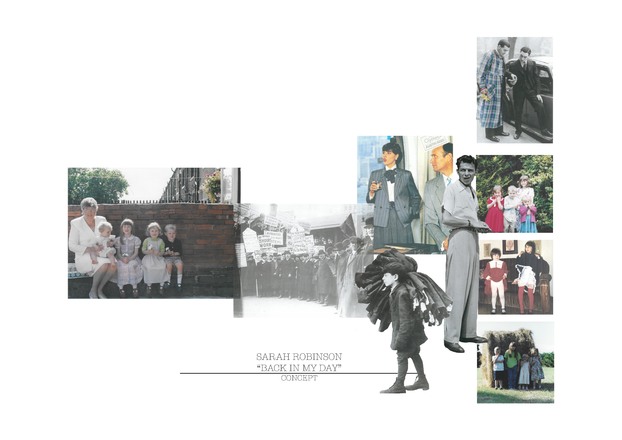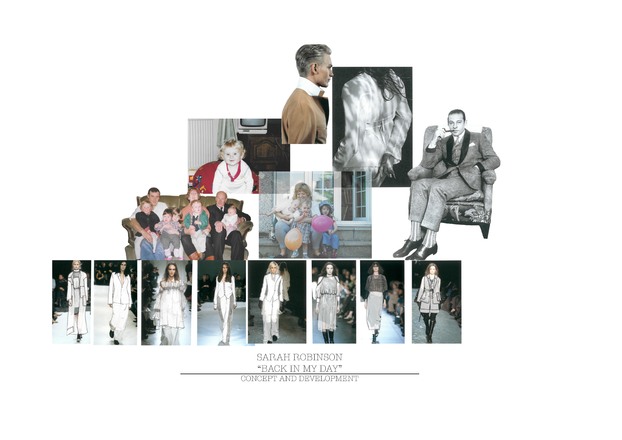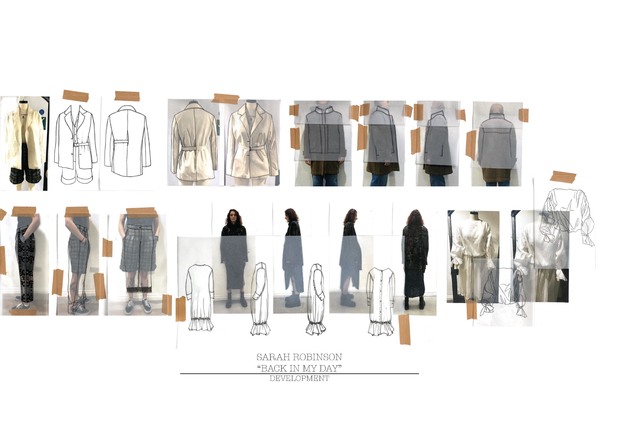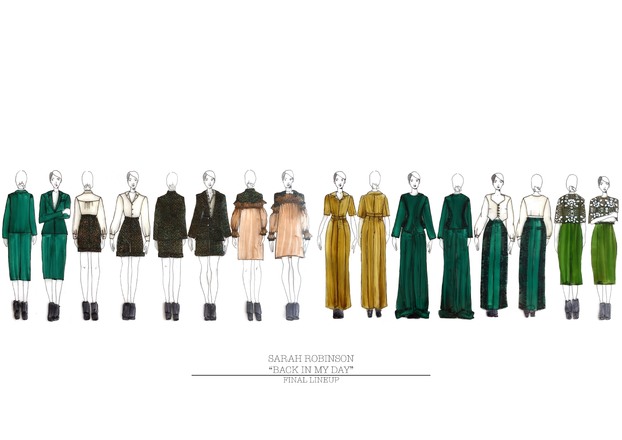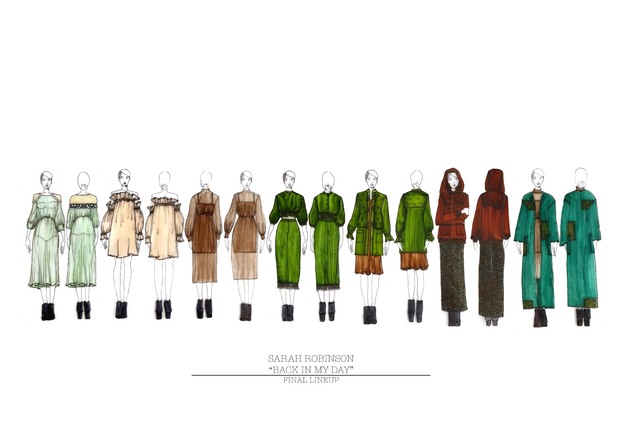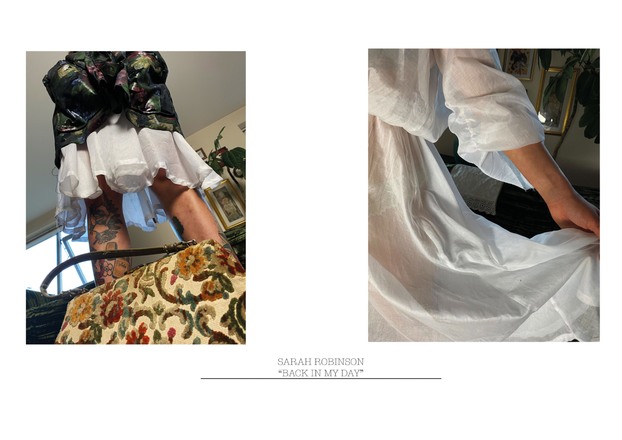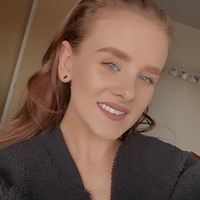 Sarah Robinson
BA (Hons) Fashion Design Technology (Womenswear) 2020
I'm a designer with skills in traditional tailoring, pattern cutting and garment technology for both Womenswear and Menswear.
I completed a year's placement as Assistant Garment Technologist and Brand Assistant at Manchester based e-commerce company Joanie Clothing. As a technologist, my daily tasks ranged from communicating with overseas factories, measuring sample garments, attending fit meetings, recording amendments, creating and updating specification packs and creating and CAD's. Within the branding role, I assisted the social media and marketing teams by creating and scheduling graphics, updating purchasing platforms and planning and assisting in photo-shoots. My time at Joanie Clothing enabled me to broaden my skills within the industry, while enhancing and refining the skills I learned while at University.
My project "back in my day" is heavily influenced by the good old days of childhood. Fond memories have been brought forward through primary research of family photographs, focusing on shape, colour and fabrications of my youth. The inspiration at the heart of my collection is my childhood family sofa. Classic shapes and unconventional fabrics encompass my collection.
Masculine, boxy shapes sit alongside feminine, floaty silhouettes brought together by clean lines and detailed finishes. Gathers and pleats highlight the female form while typically masculine, paired down jackets provide a powerful edge.
I am interested in perusing a career in womenswear design and manufacturing. My ultimate goal is to create my own direct to consumer business, providing the modern woman with timeless tailored garments.
Sarah Robinson Collection videos
Contact Sarah
Email
Website
Instagram
LinkedIn