Shannon Machin
BA (Hons) Fashion Design Technology (Womenswear) 2020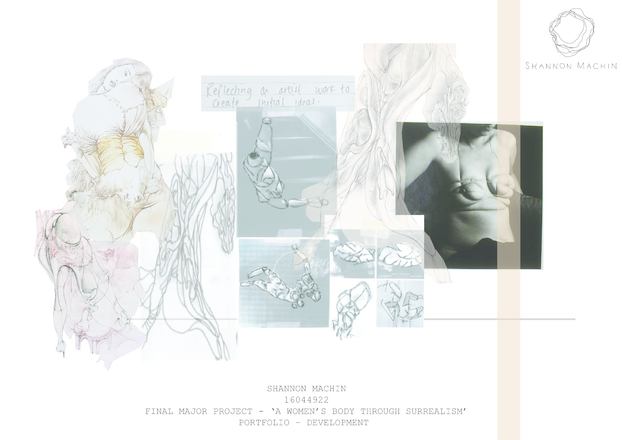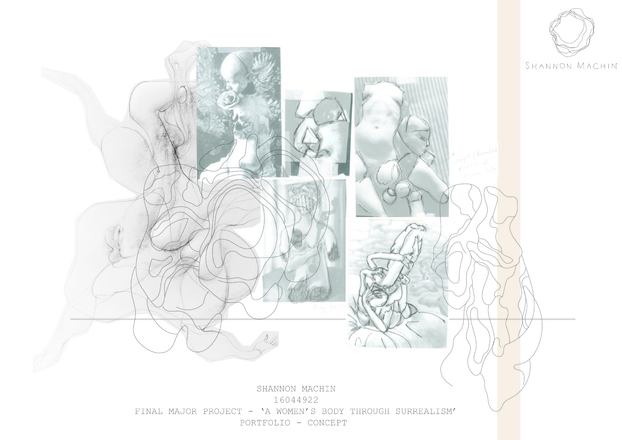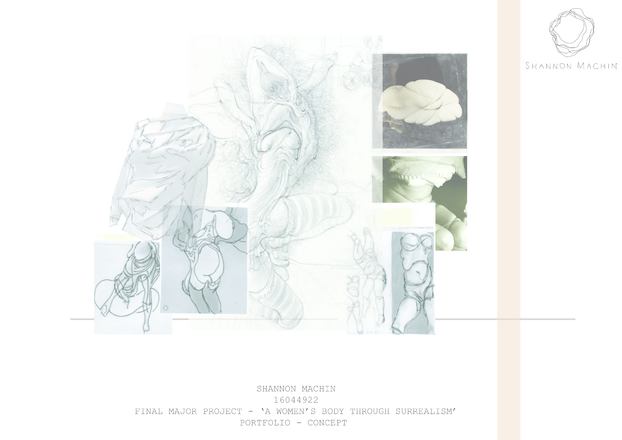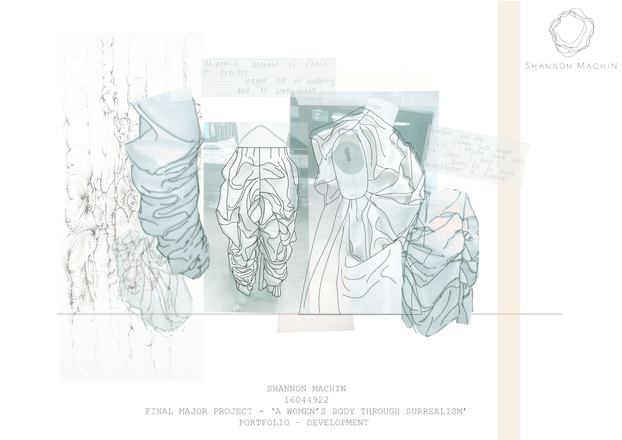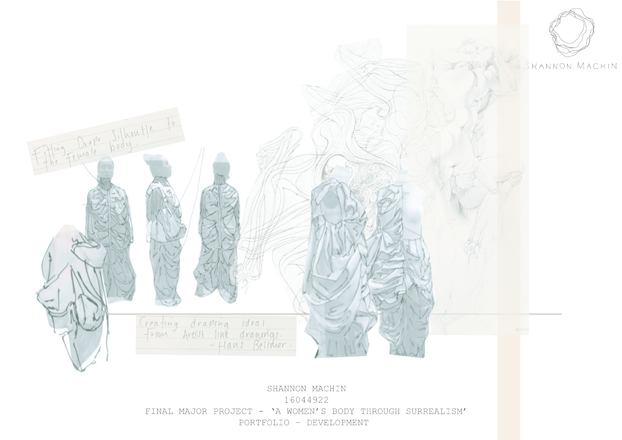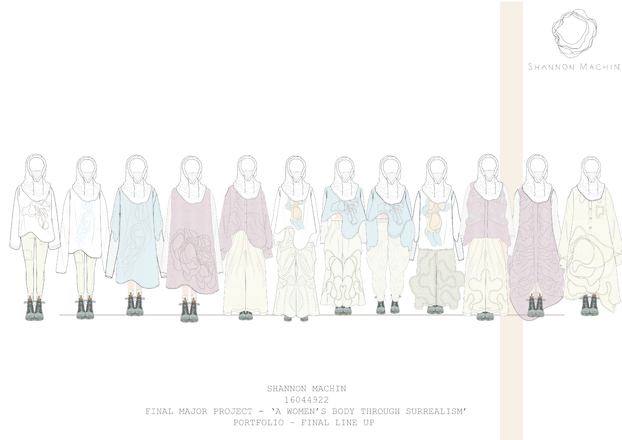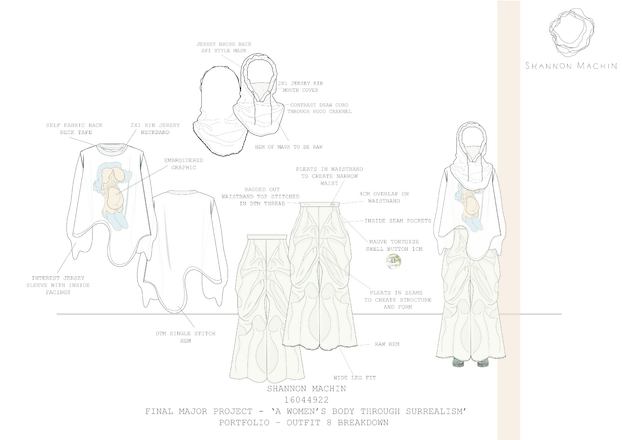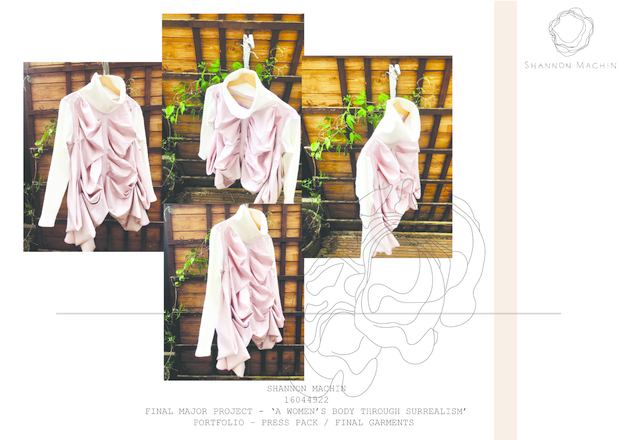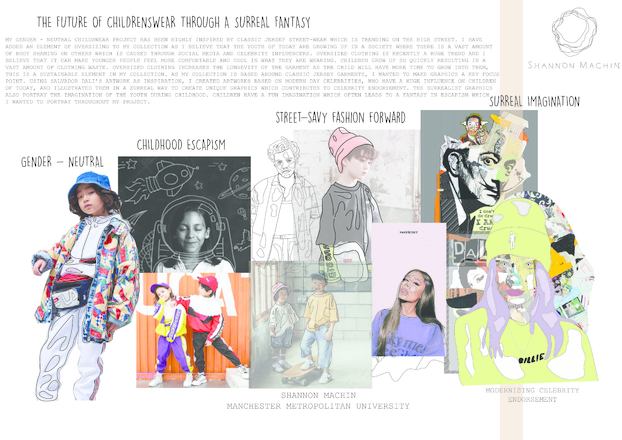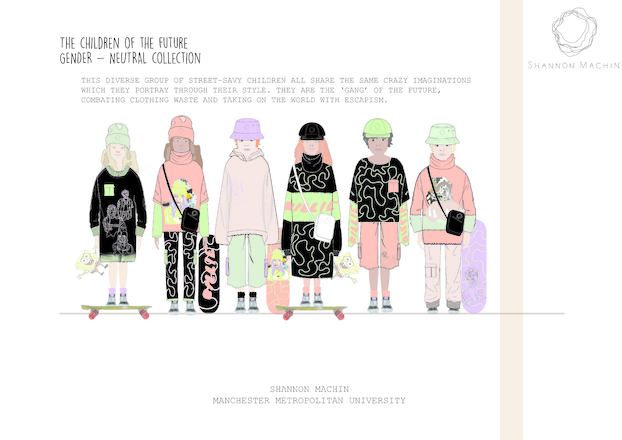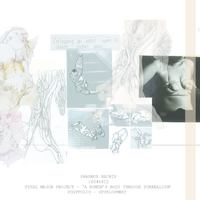 Shannon Machin
BA (Hons) Fashion Design Technology (Womenswear) 2020
'A women's body through surrealism' has been inspired by surrealist artists research to influence the shapes and colourways throughout the collection. In todays society, every woman has their own visions and beliefs of what the 'perfect' body looks like and in this project, I have focused on moving away from this by creating androgynous street-wear. The wearer cannot be identified as 'woman' or 'man'.
The collection has been inspired by the drawings of the female body that were created by artist Hans Bellmer, which he called 'The doll'. These drawings manipulated an re-imagined body image. I was able to generate my ideas by creating oversized drapes and forming them to fit the body, using techniques such as pleating and tucking. Bellmer's drawings influenced embroideries and graphic prints. Classic jersey pieces of neutral and skin tones juxtaposed with firm and softy textured materials; convey a sense of the feminine form.
My main areas of interest cover womens and childrenswear design, particularly street-wear silhouettes. Creating oversized clothing also adds a sustainable factor into my work as this means that there is less waste due to the wearer having more time to grow into the garment and/or fewer sizes having to be manufactured. This is ideal for children as they grow up quickly!
Contact Shannon
Email
Instagram
LinkedIn