Martha Chihota
BA (Hons) Fashion Design Technology (Menswear) 2020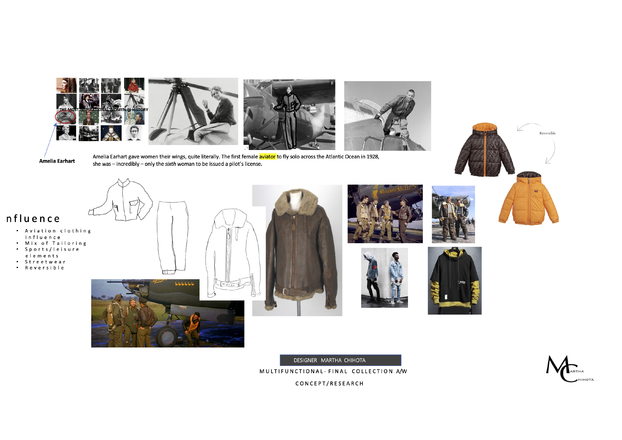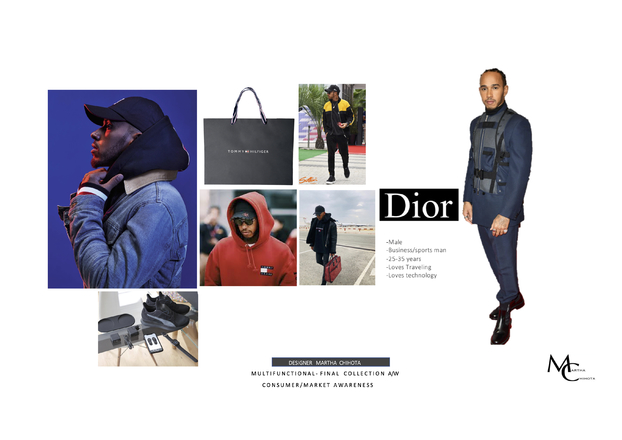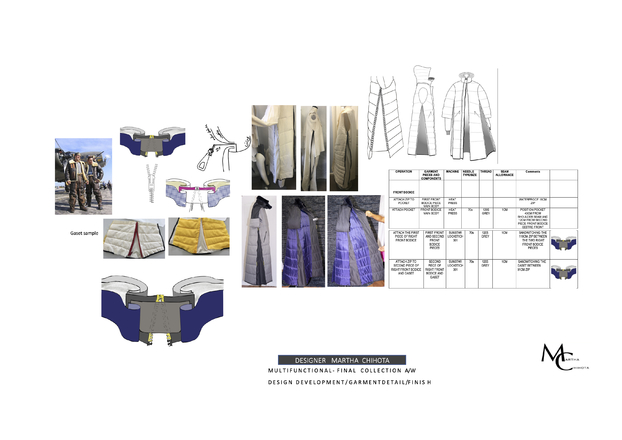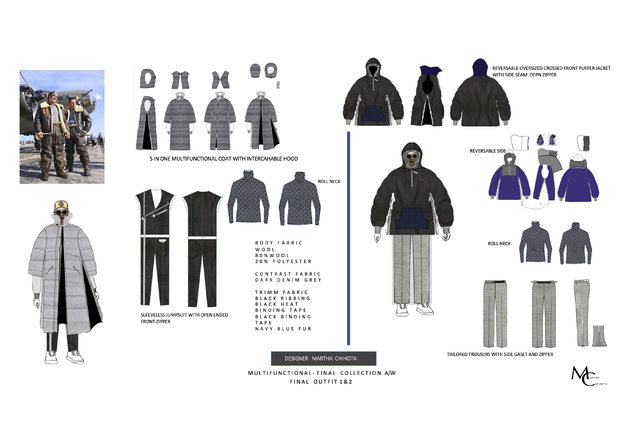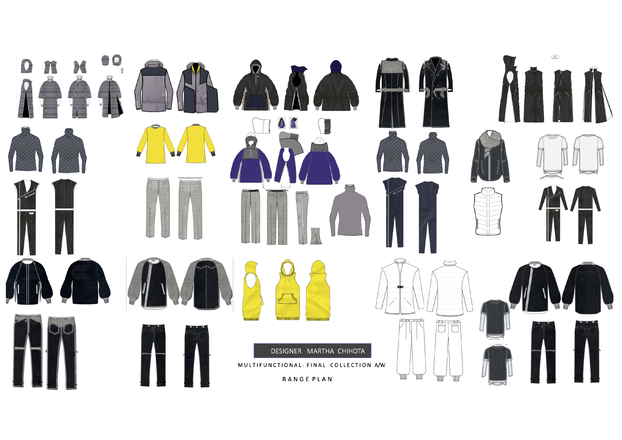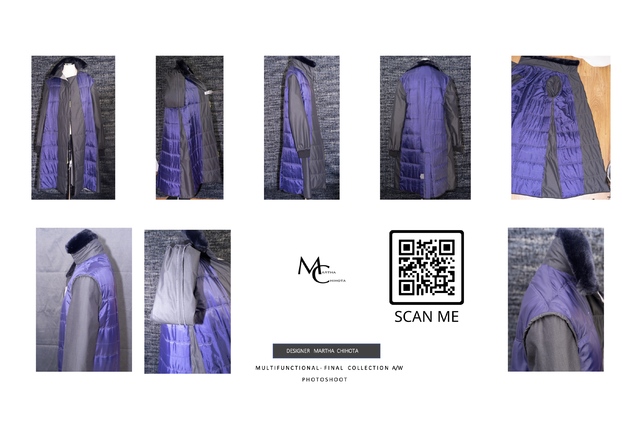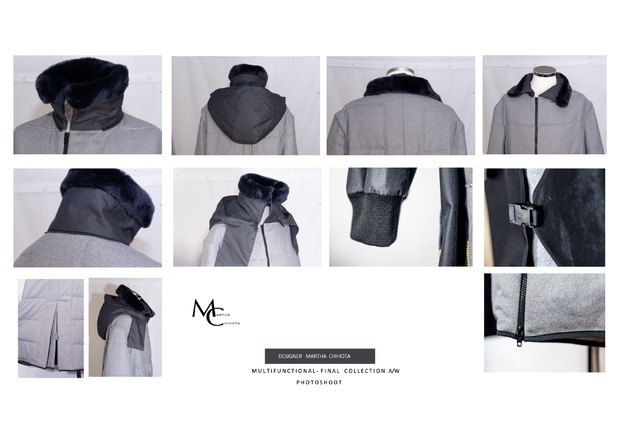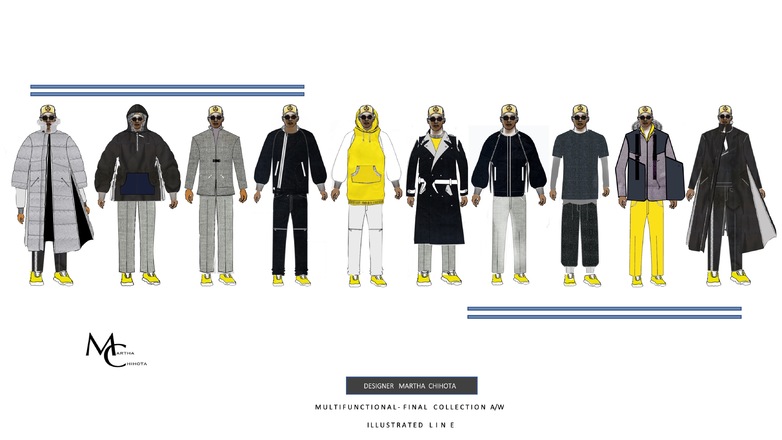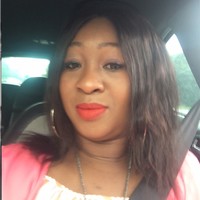 Martha Chihota
BA (Hons) Fashion Design Technology (Menswear) 2020
I am a menswear and childrenswear designer with a passion for technology, innovation and sustainable design.
My collection, "reinvention through the use of technology", is a multifunctional range inspired by aviation clothing. The collection consists of 9 garments, with the focus being outwear pieces and a layering effect. I combined tailoring, outerwear, sports and leisurewear to develop a contemporary take on streetwear. Silhouette, shape and proportion were created using an oversized and structured look.
All the materials used in my collection were donated industry production waste and the zips were all samples from YKK. Fabrics included wool, Gabardine cotton, Poly-cotton, Denim, Fur, Technical fabrics and polyester lining. Layplans enabled me to use the right amount of fabric, thereby eliminating waste. My collection also used non-sewn technologies like sonic welding and heat binding.
A sustainable approach was important, therefore all the pieces are also multifunctional and interchangeable.
In the future, I am interested in pursuing a career in sustainable digital fashion and innovation.
Contact Martha
Email
LinkedIn