Kate Hadfield
BA (Hons) Fashion Design Technology (Menswear) 2020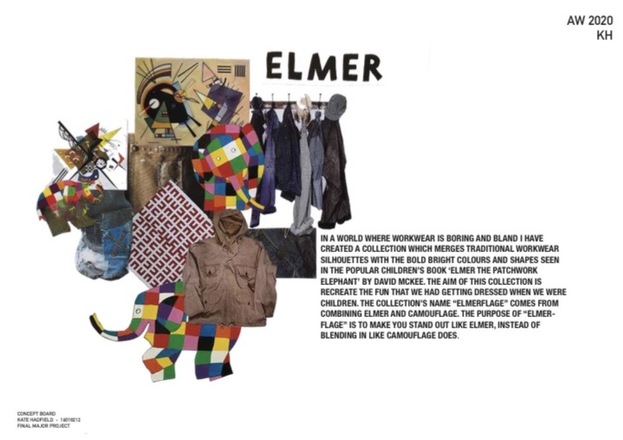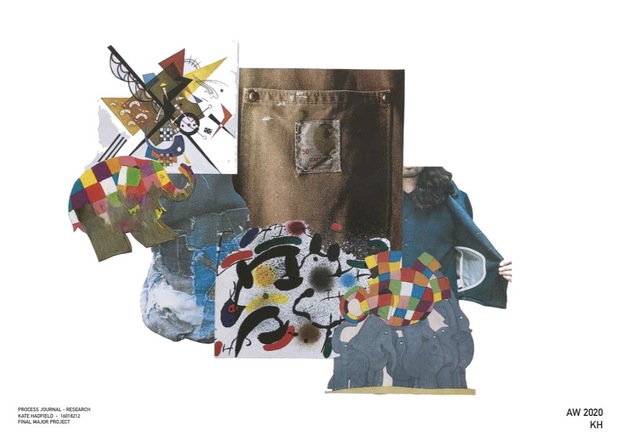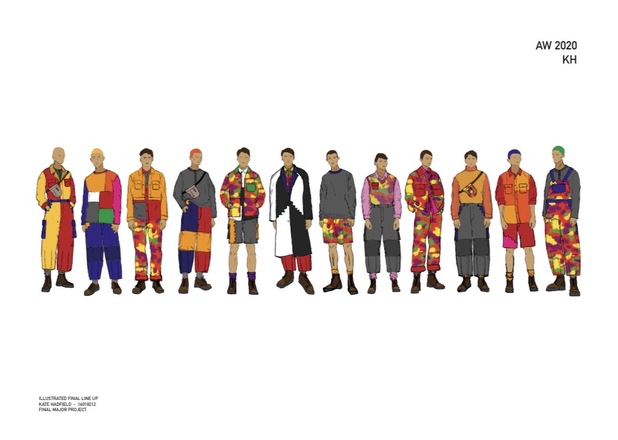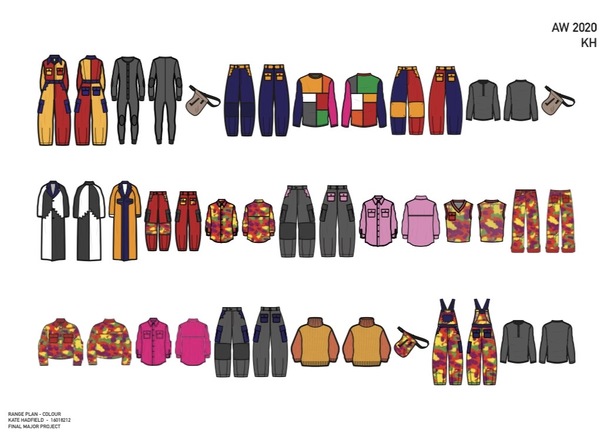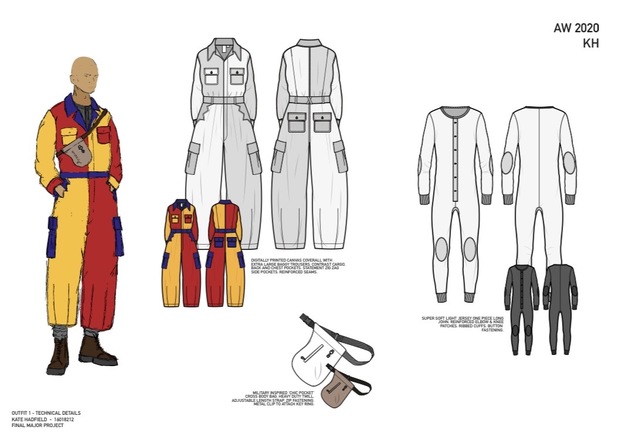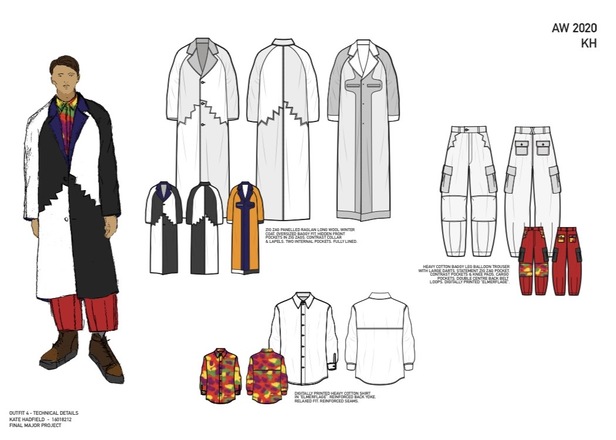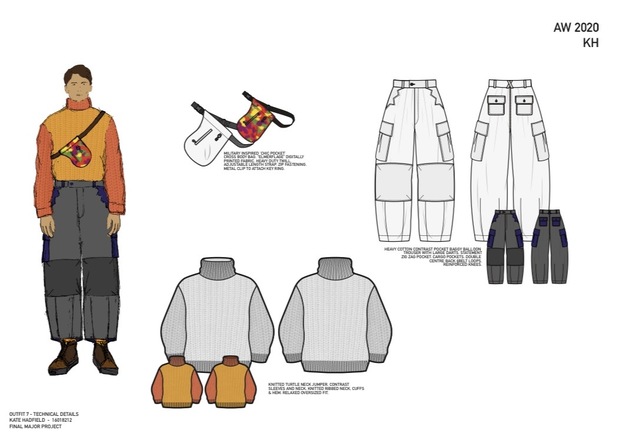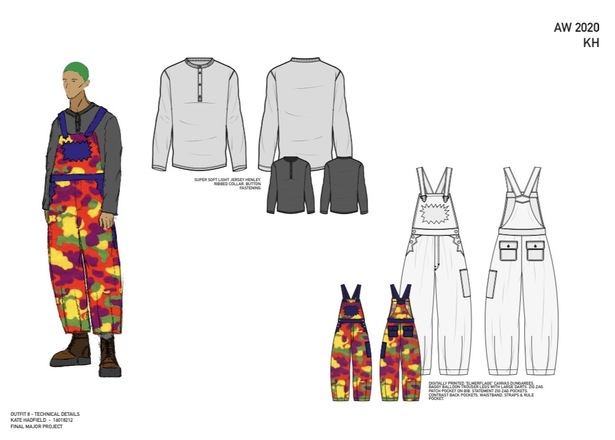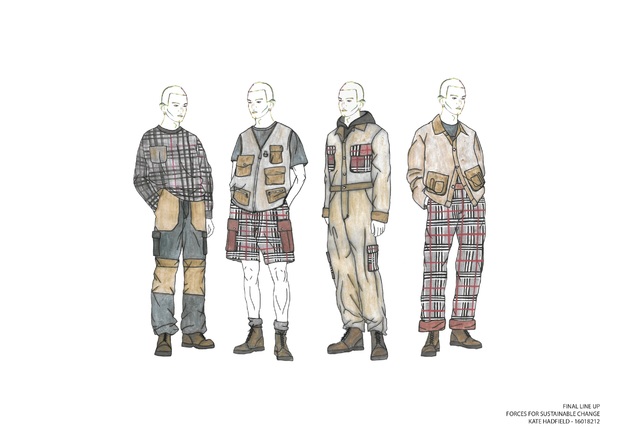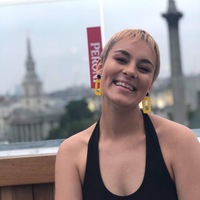 Kate Hadfield
BA (Hons) Fashion Design Technology (Menswear) 2020
Inspired by traditional work-wear garments, my passions and specialisms are pattern cutting and garment construction. I moved to Manchester from London, as Fashion Design and Technology was one of the only courses that offered the emphasis on Menswear.
Pursuing my loves, I completed a year placement as a Trainee Product Manager at Portwest, a world leader in design and manufacturing of stylish, high-quality work-wear. Working closely with the Senior product Manager on the Flame-Resistant range, I ensured garments and fabric met International standards. Working in a team in a pressured environment meant I completed projects with strict deadlines. I used a range of software including Adobe Illustrator and Photoshop to complete tasks including industry technical specifications.
Combining varied research created the collection: Childhood nostalgia and primary colours of David McKee's 'Elmer The Patchwork Elephant' books, the aesthetics of vintage work-wear, geometric shapes found in the abstract art of Kandinski and Morellet and camouflage. I created the 'Elmerflage' print based on the military frog design and Elmer's use of colour to jump out at you, instead of blending into the background - just like Elmer and the other elephants. I also added texture through fabrics such as wools, canvases and cottons.
The collection encourages us to find fun in getting dressed and expressing our individuality, not taking ourselves too seriously! Fresh and fun, but still highly practical.
I am interested in developing my experience within the fashion industry, with the hope of starting my own brand of unisex work-wear inspired clothing in the future.
Contact Kate
Email
Instagram
LinkedIn