Eleanor Henderson
BA (Hons) Fashion Design Technology (Womenswear) 2020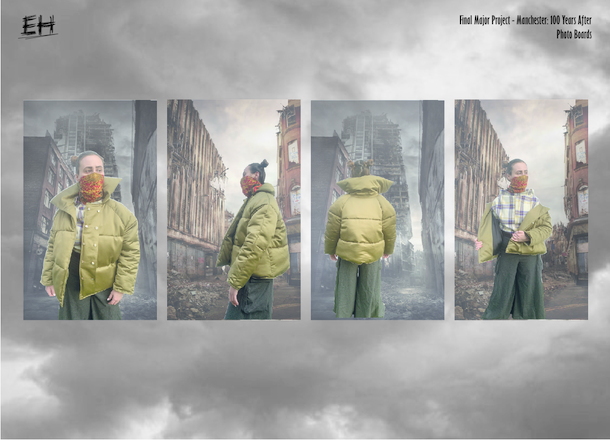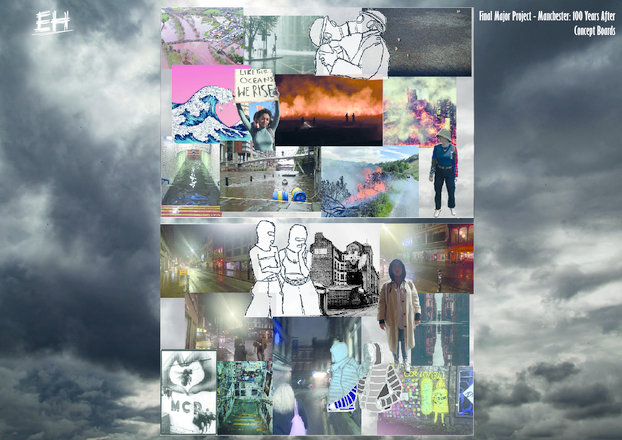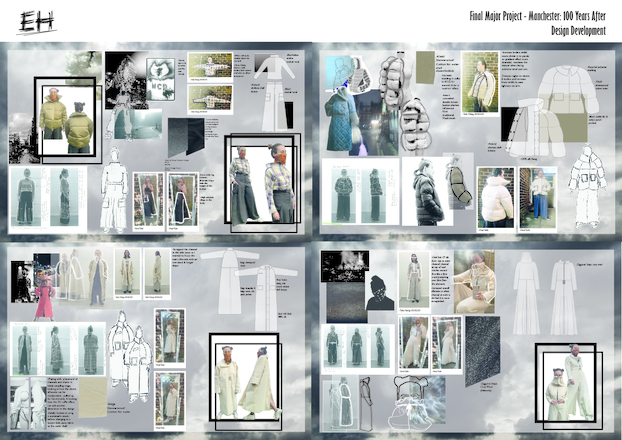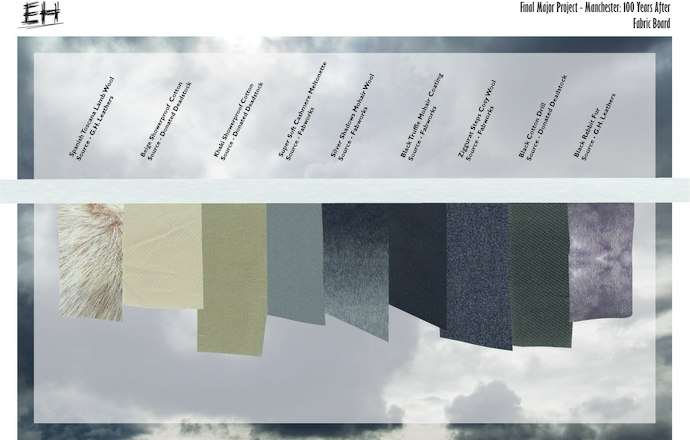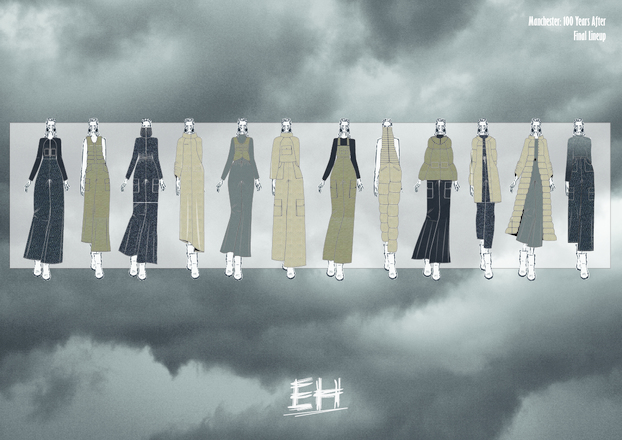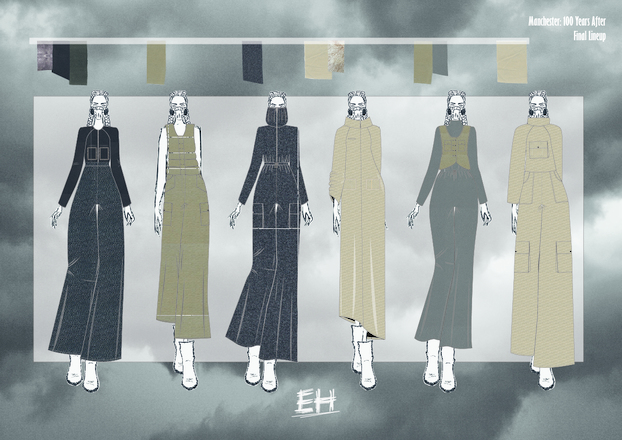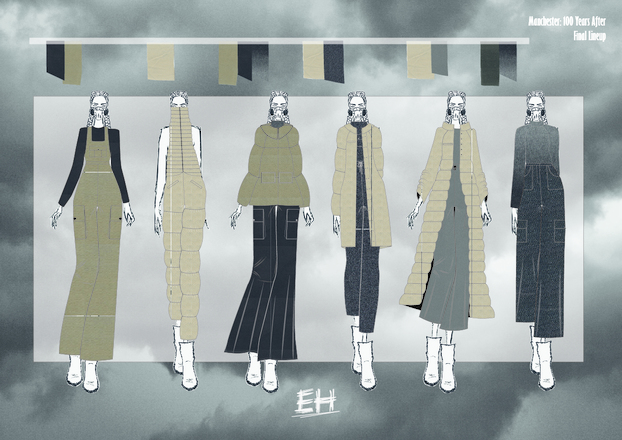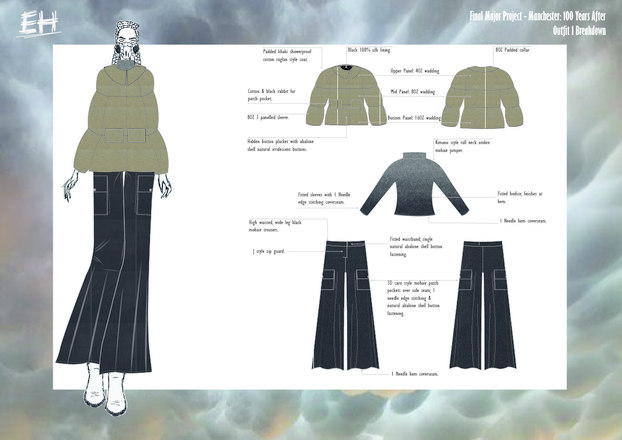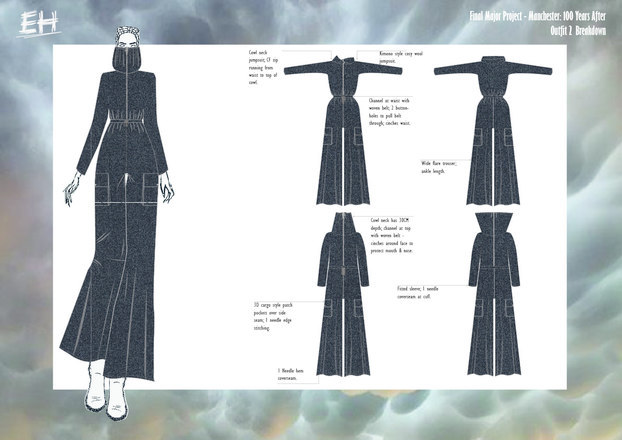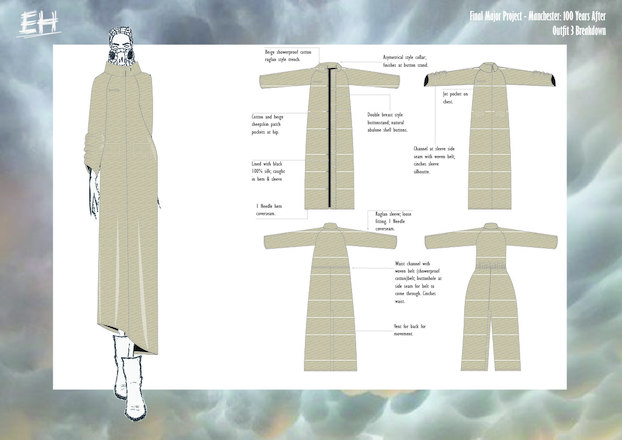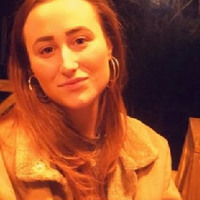 Eleanor Henderson
BA (Hons) Fashion Design Technology (Womenswear) 2020
My collection concept is routed around my reimagined home city of Manchester, the people, landscapes and streetwear that create its unique character. What might people wear 100 years after a catastrophic climate apocalypse? Fabrication is focused on sustainability; using deadstock and natural materials sourced from the UK.
The silhouettes are simplistic and androgynous styles to highlight the materials. The garments feature raglan and kimono bodices and street style inspired trousers. Thick, textured mohair wools in a smoky colour palette, smooth showerproof cottons in neutral beiges and golden khakis inspired by the urban landscapes and 'grim weather' that characterises Manchester.
Outerwear is a key garment explored in this collection, introducing a tailored component to the classic puffer and innovative twist on the trench style, with natural and eco-conscious trims. The designs are based around an adaptive & functional concept of a utility need; strategic channels adjust the silhouette to the wearers design by cinching the waist and adopting collars into protective face scarves.
My entire ethos for this project has revolved around the growing probability in a shift in society; from how we dress, to how we behave in relation to climate change, this message challenges to re-design clothes by exploring sustainable alternatives from design and pattern process, to fabrication.
Contact Eleanor
Email
Website
Instagram
LinkedIn