Courtney Humphries
BA (Hons) Fashion Design Technology (Womenswear) 2020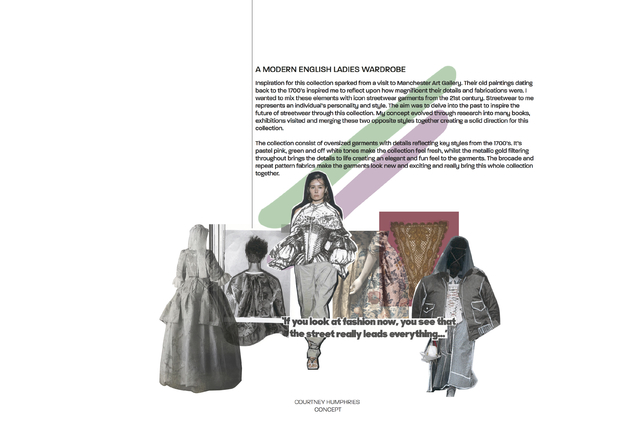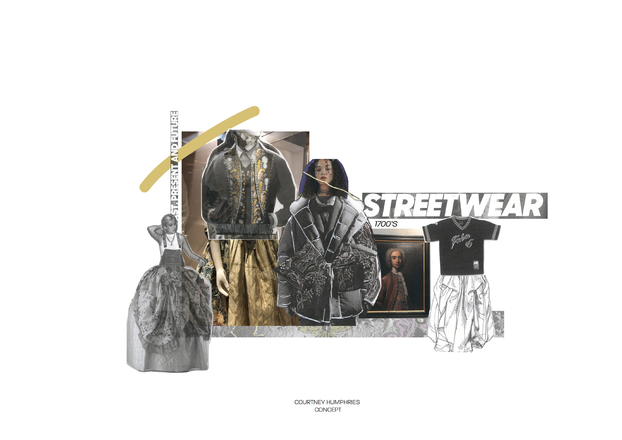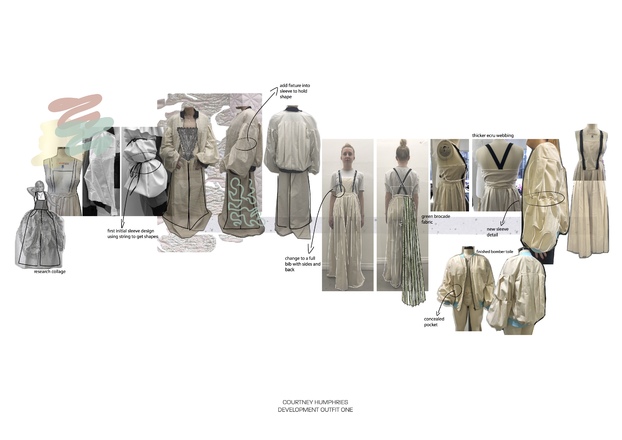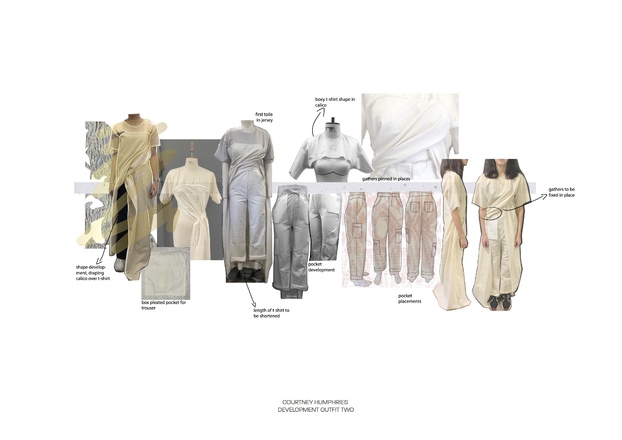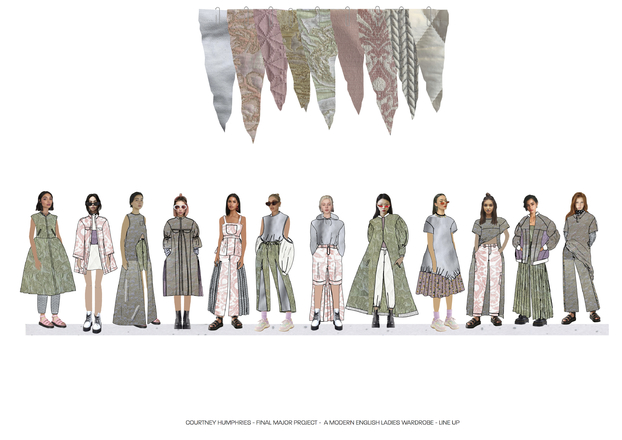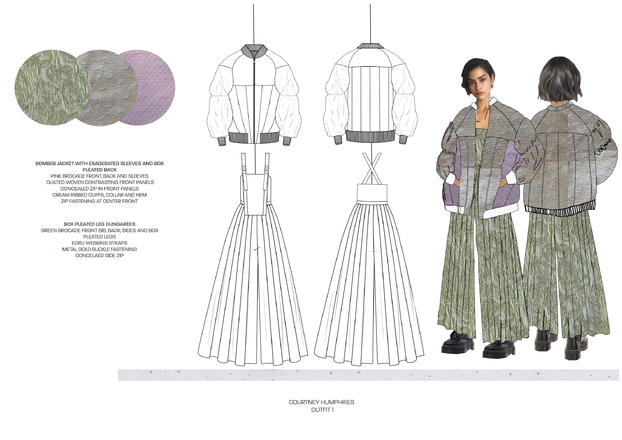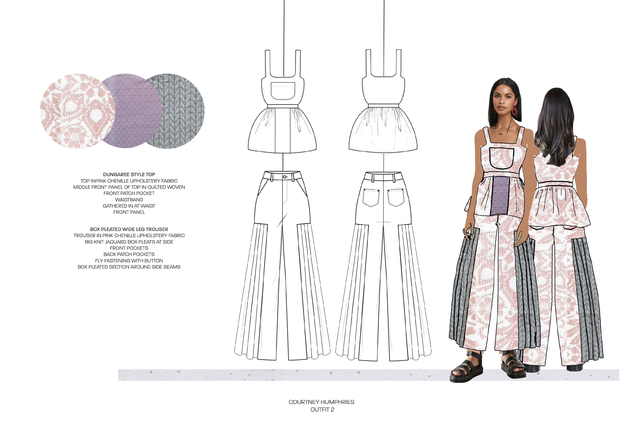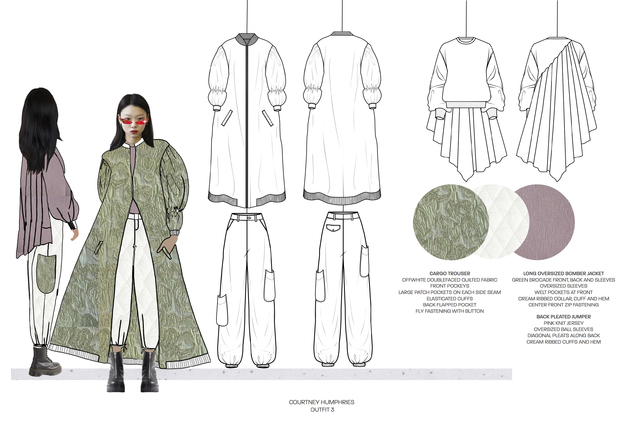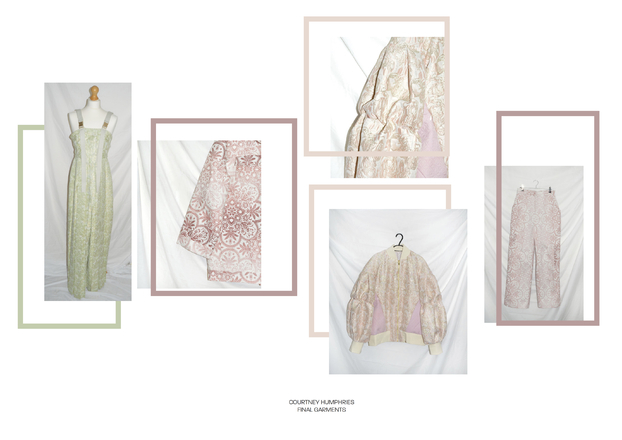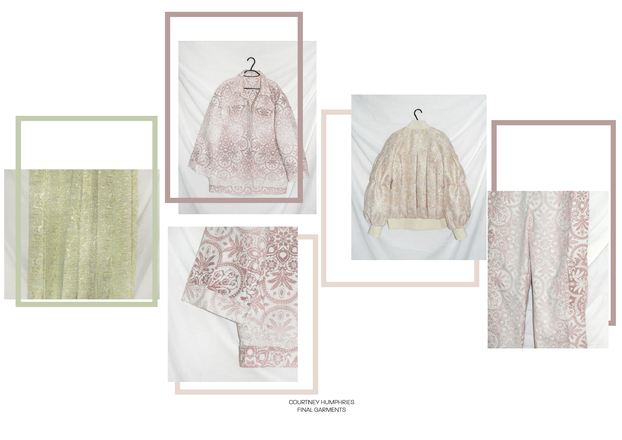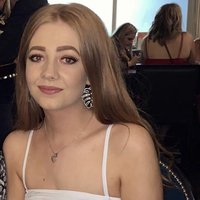 Courtney Humphries
BA (Hons) Fashion Design Technology (Womenswear) 2020
A Fashion Design and Technology Graduate Designer, specialising in womenswear with additional experience in menswear. I completed a placement year as a ladieswear design intern at Boohoo.com in Manchester designing into capsules and collections using Adobe Software's. I also won 2 weeks experince with Fielding and Nicholson Bespoke Men's Tailoring in London, designing into their men's casual range.
My ready to wear collection began with the past: 1700's paintings, books and photographs. Oversized and relaxed styling is merged with brocade and quilted details. The 'old-but-new' feel is achieved by combining classic street styling with historic silhouettes, pastel tones and gold highlights.
I aspire to work in a higher end fashion company on either men's or womenswear and am interested in pursuing a career in a streetwear / urban brand where I aim to work my way up in the company and one day in the future possibly start my own label.
Contact Courtney
Email
Instagram
LinkedIn