Joseph Duffill
BA (Hons) Fashion Design Technology (Womenswear) 2020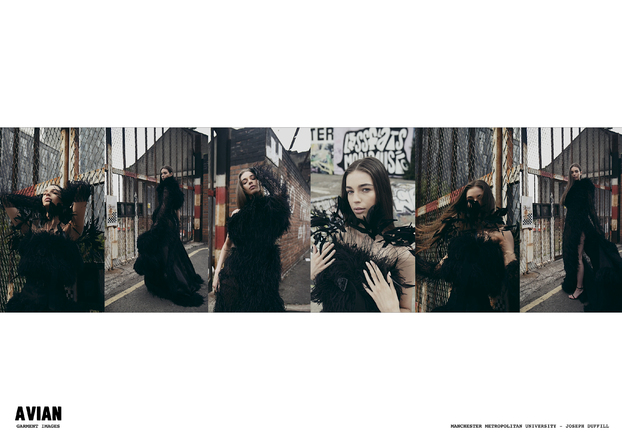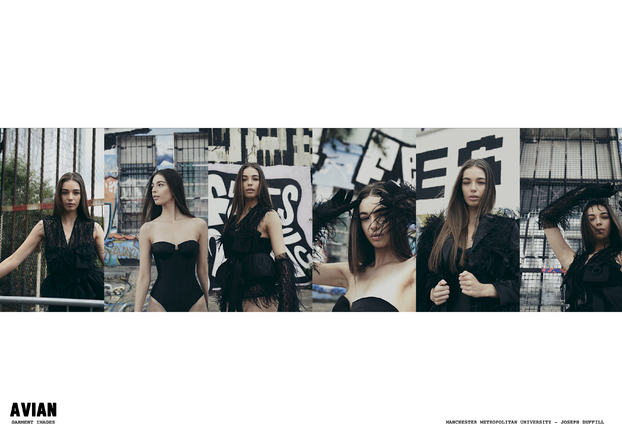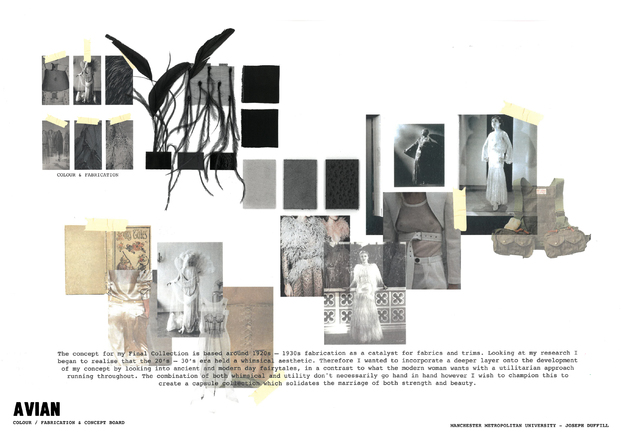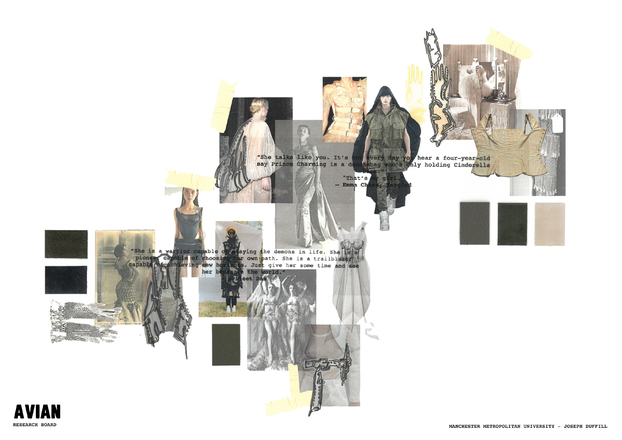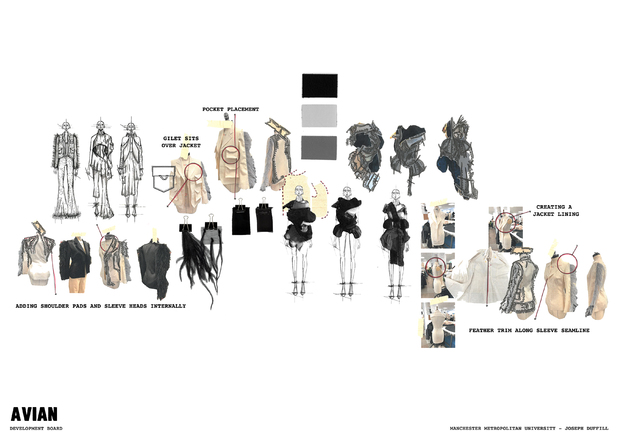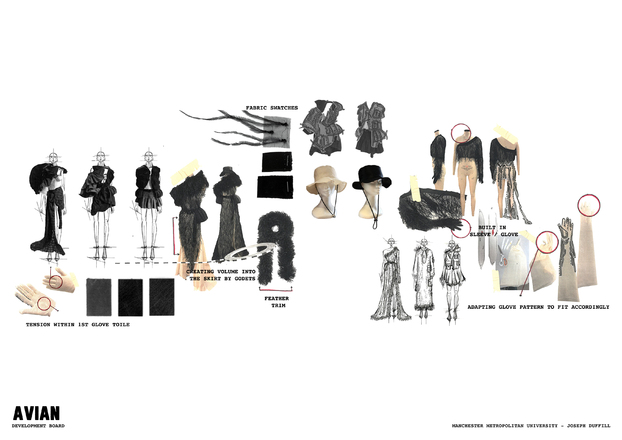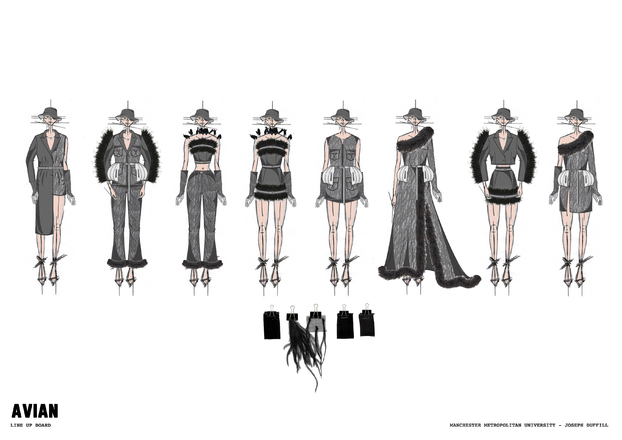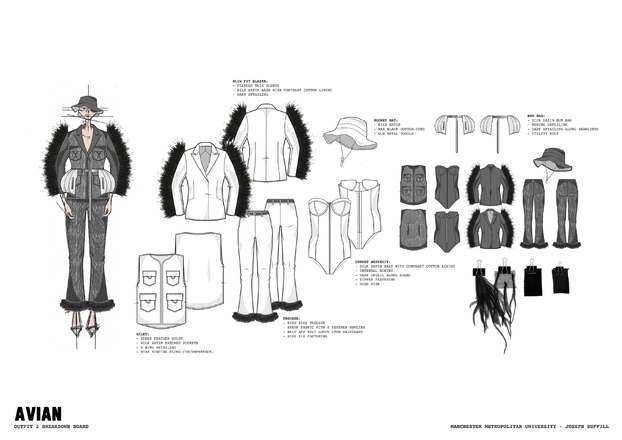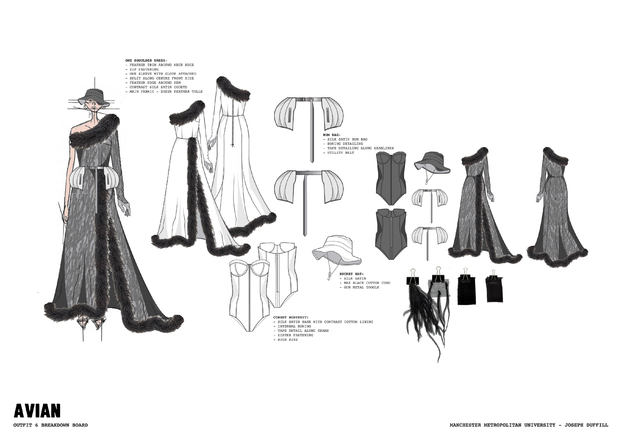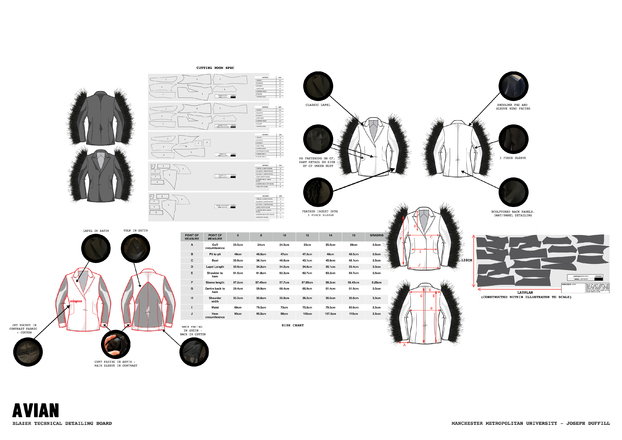 Joseph Duffill
BA (Hons) Fashion Design Technology (Womenswear) 2020
Having completed Fashion Design & Technology: Womenswear, a 12 month Industry placement a Design Intern at ASOS, London and previously my Foundation Art & Design: Fashion Textiles (also at Manchester Metropolitan University) has enabled me to generate a broad understanding of design and how I can implement that effectively and proficiently within my work. I enjoy working with premium fabrics, testing their limitations, creating a garment that is simplistic in form but heavy in character, whether that be feathers, embellishment or fur.
My final collection was created to marry both luxe fabrication and utility together to develop a new style through traditional streetwear resulting in a fusion of both dressy attire and casual wear. Throughout the process of developing my collection I have researched into the catalyst of my ideas, these being 1920/30's fabrications, paired with workwear silhouettes, which resemble strong women, empowerment and solidarity.
I feel that it is important to portray strength and beauty within my garments, idolising the female figure whether this be corsetry, sheer garment details or simply softening fabrications, such as feather fabrics and trims. To capture the middle ground between both utility and 1920/30's trims, I delved into fairytales and how the women always appeared to be perceived as vulnerable and incapable. However, moving onto modern day fairytales, highlights that women are powerful, dominant and strong. It identifies that women are capable of producing a great physical force, able and efficient alongside their beauty.
Joseph Duffill - Avian Video
Joseph Duffill - Avian Gif
Joseph Duffill - Avian Gif
Contact Joseph
Email
Instagram
LinkedIn