Jessica Jane Torrance
BA (Hons) Fashion Design Technology (Womenswear) 2020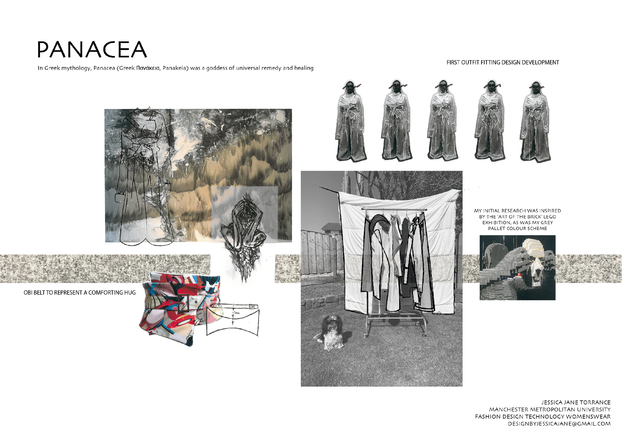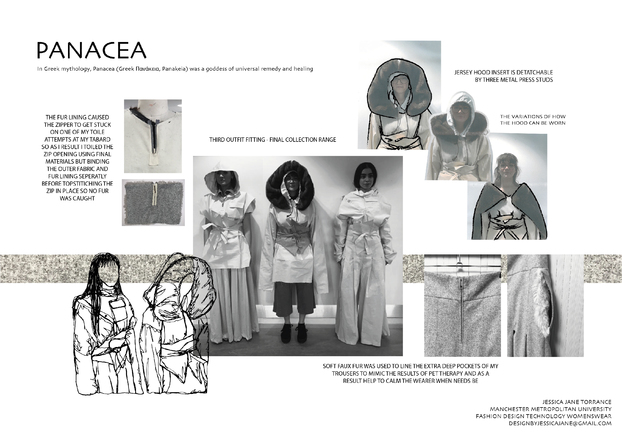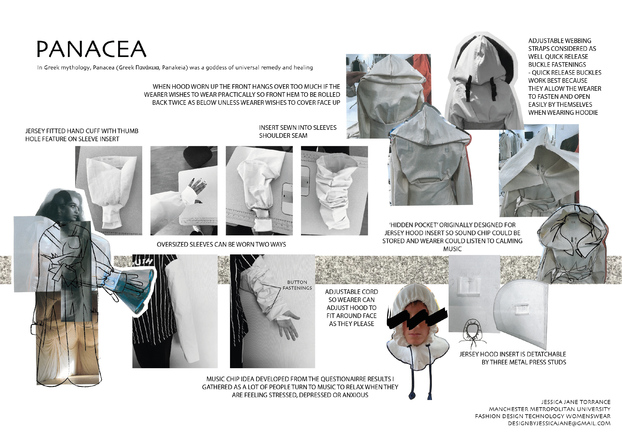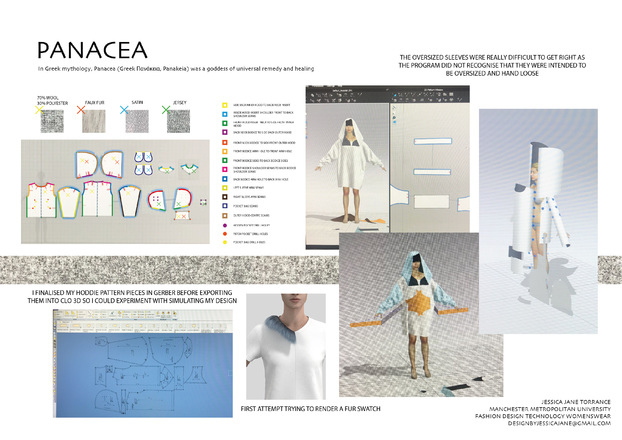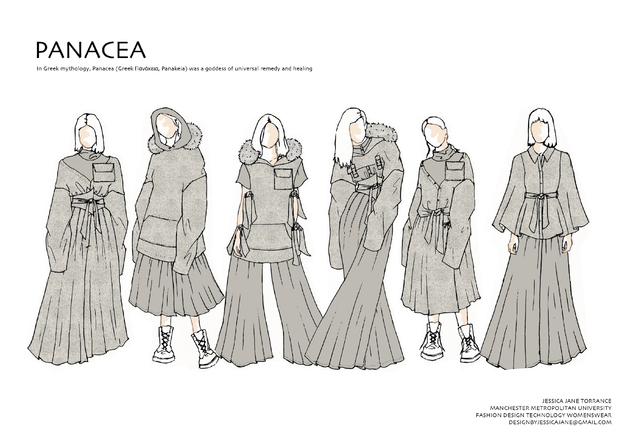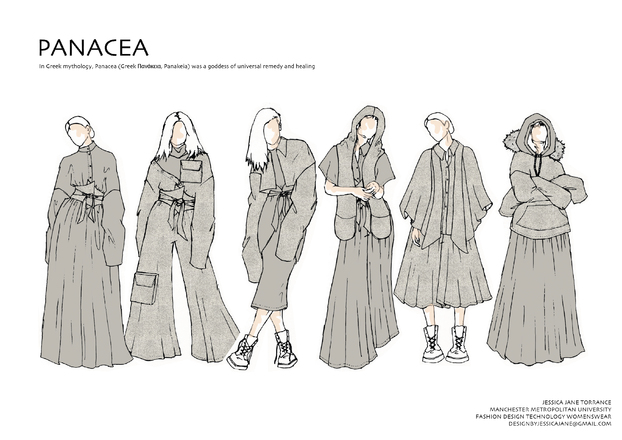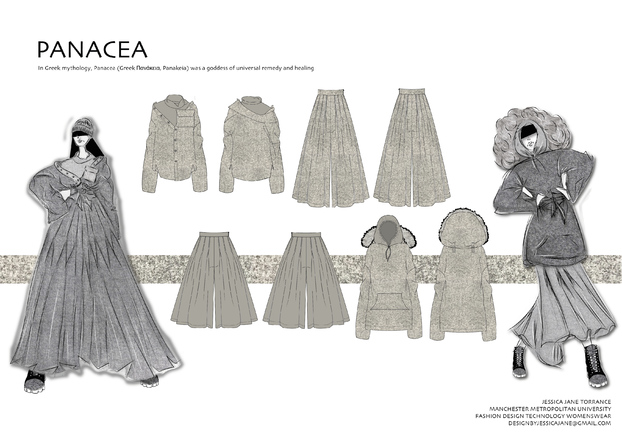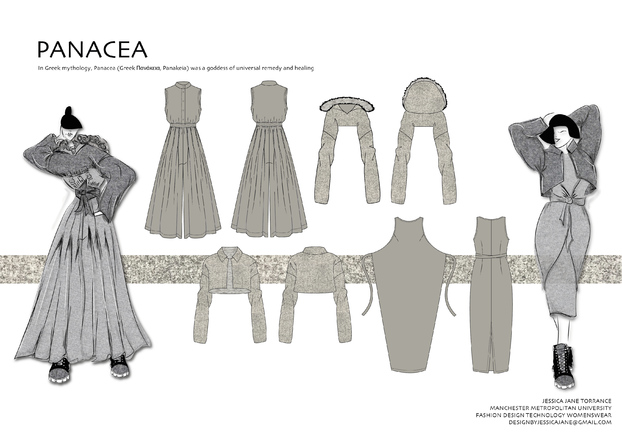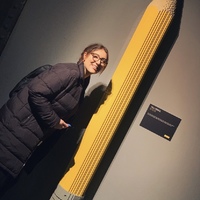 Jessica Jane Torrance
BA (Hons) Fashion Design Technology (Womenswear) 2020
A reliable and enthusiastic womenswear designer with strong principles, a talent for creative pursuits and a positive outlook. A good team worker with strong communication and listening skills, able to take on responsibility with initiative, as proven through work experience as a Fancy Dress designer working along high-street brands such as Disney Store and Sainsbury's. The experience also opened my eyes to areas of the industry such as costume design, but I also aspire to work in bridal / occasion wear focusing on womenswear at some point in the future.
My 'Panacea' collection is a therapeutic clothing range aimed at combatting stress, anxiety and depression. Inspired by research established methods used to provide personal comfort and self-soothing and the 'Art of the Brick' Lego exhibition, which also influenced the shades of grey colour palette. In response to my research, the oversized collection features faux fur, inspired by pet therapy. One feature is an exaggerated faux fur lined double hood that can be worn as a blanket or cape and maintained a traditional rolled element which frames the face. Multifunction is included through fastenings to the back bodice via release buckles and the inner hood is constructed of light-weight jersey. An Obi inspired belt replicates the feeling of a wrap around hood. Lengthened sleeves can also be worn in multiple ways; covering the hands, which a fitted cuff or ruched by fastening to the inner arm seam.
My Theoretical Dissertation on the Microfibre Crisis in the Oceans was inspired by one of my other passions; Marine Biology. This also led me to undertake a scuba diving course and I have also swum with sharks as a result of this.
Contact Jessica Jane
Email
Website
Instagram
LinkedIn