Daniella Bayes
BA (Hons) Fashion Design Technology (Womenswear) 2020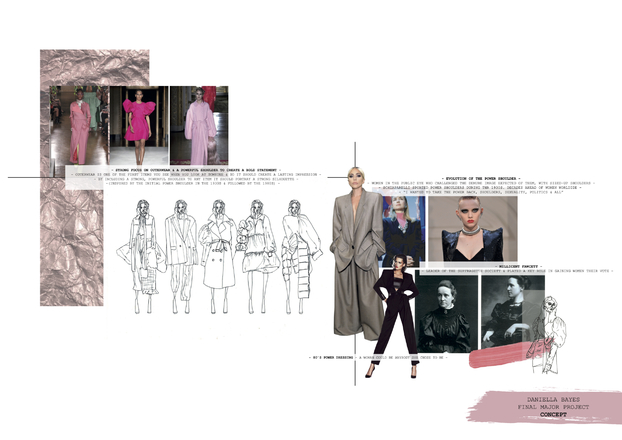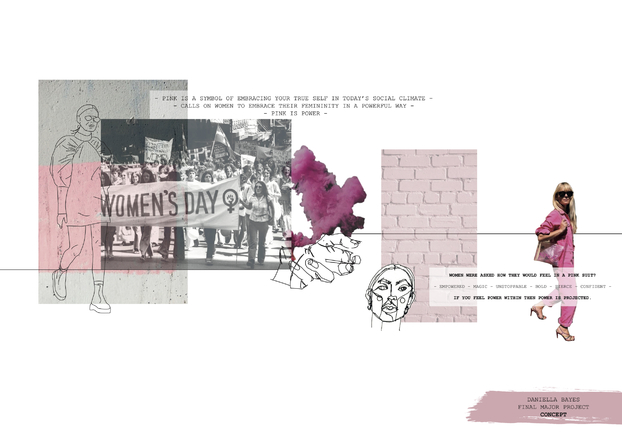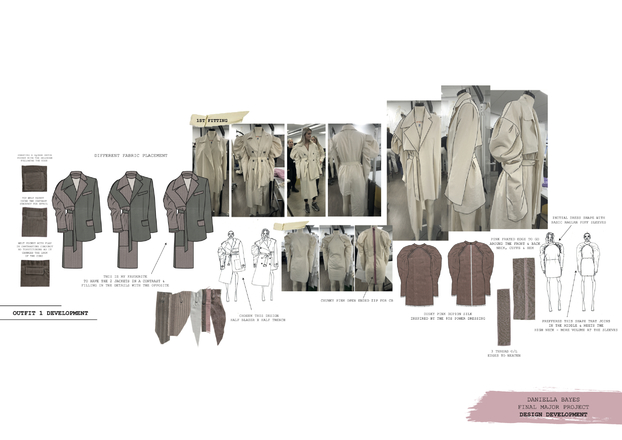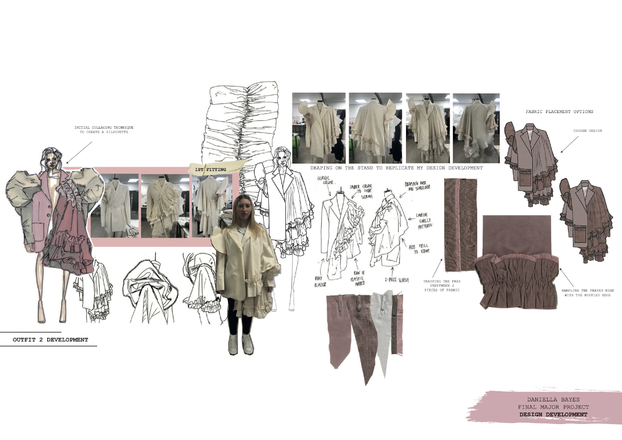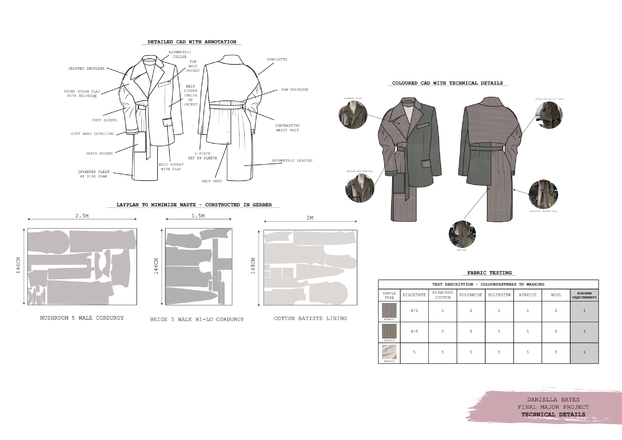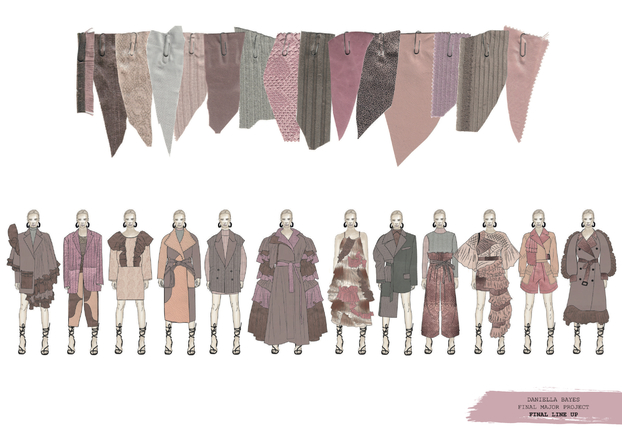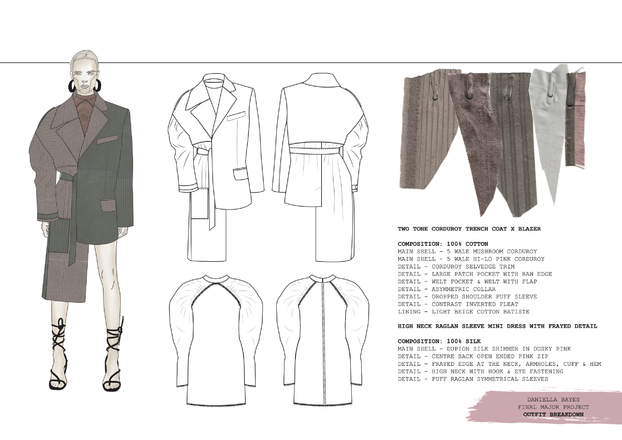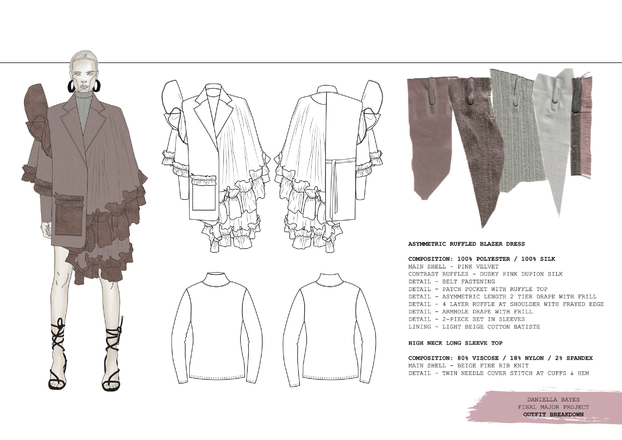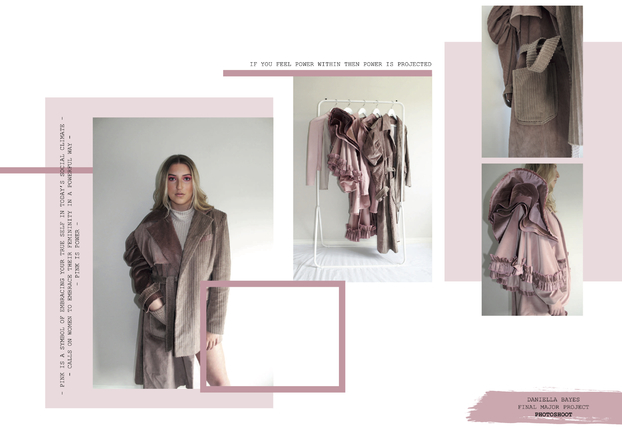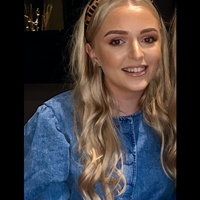 Daniella Bayes
BA (Hons) Fashion Design Technology (Womenswear) 2020
I specialise in Womenswear, and gained a years experience as a Garment Technologist at N Brown Group during my placement year.
This outerwear focussed collection features layering pieces, which take inspiration from the 1930's original power-shoulder to the 1980's power-dressing. The pink palette and fabric selection is the conclusion of research and development. It nods to the perception people have on the colour and colour representation in today's society. Whatever the season; 'Pink is Power'. Asymmetry and strong silhouettes showcase the complex yet quiet tailoring, that are intended to compliment an existing sophisticated wardrobe. The fashion forward twist that is powerful, yet wearable.
In 2019 I was selected as one of three students chosen to travel to China to represent the course. As part of the 'Forces for Sustainable Change' project, work was showcased at the Sustainability conference at Wuhan Textile University.
Contact Daniella
Email
Instagram
LinkedIn