Chloe Bean
BA (Hons) Fashion Design Technology (Womenswear) 2020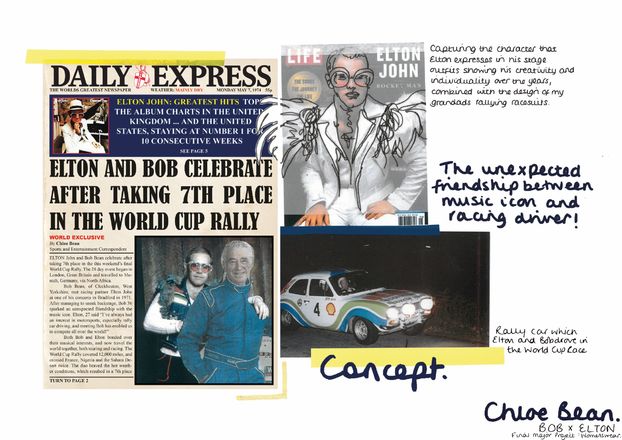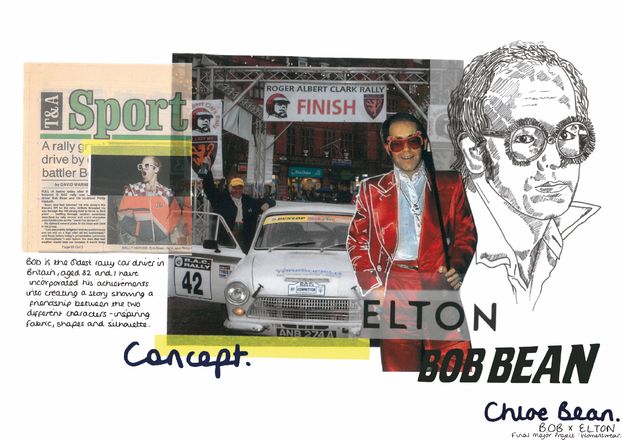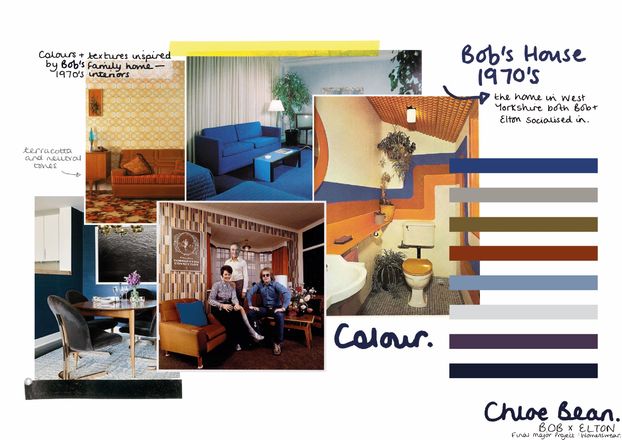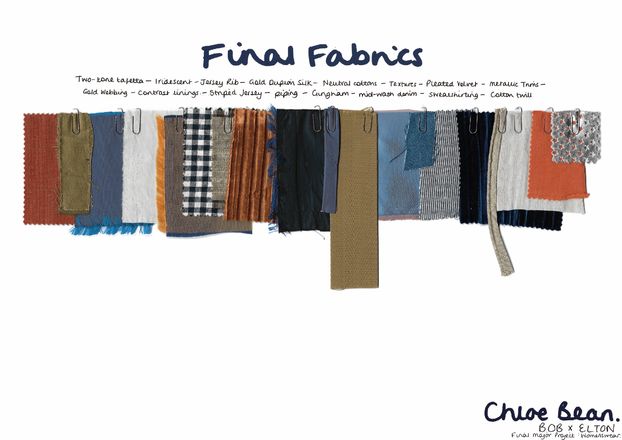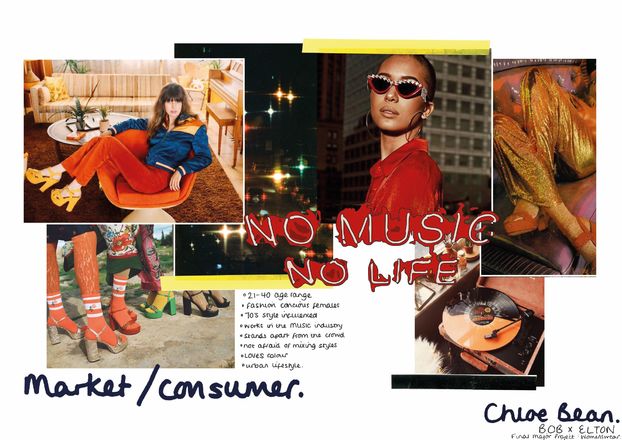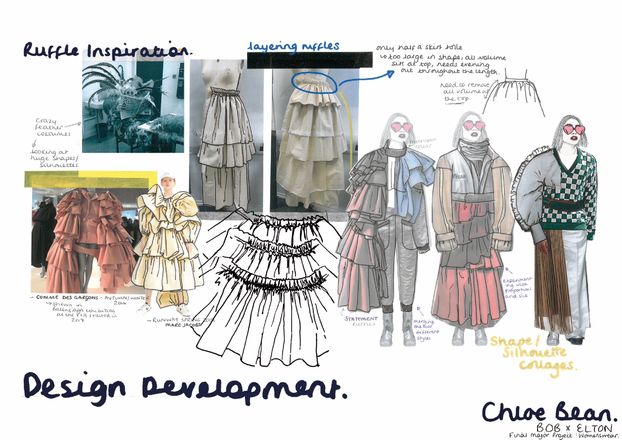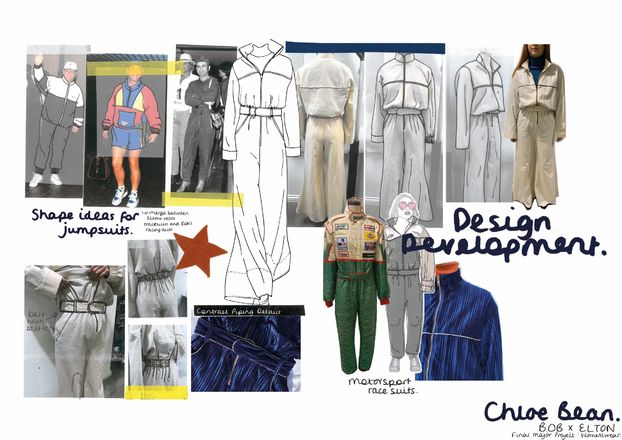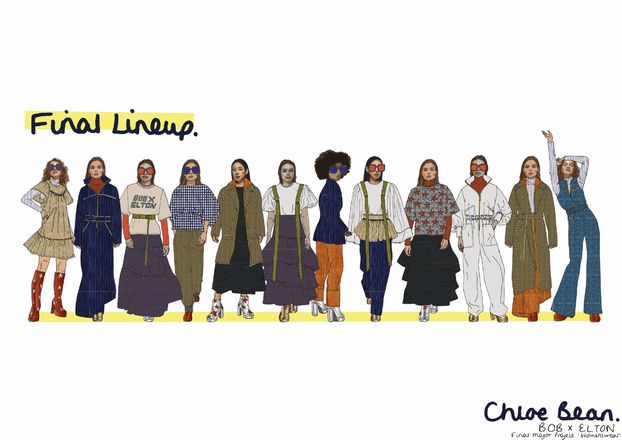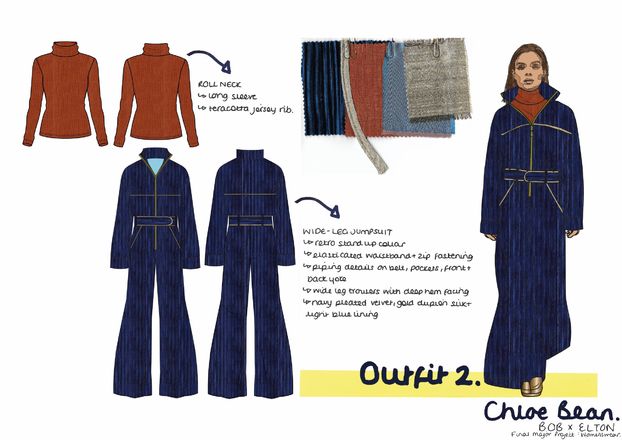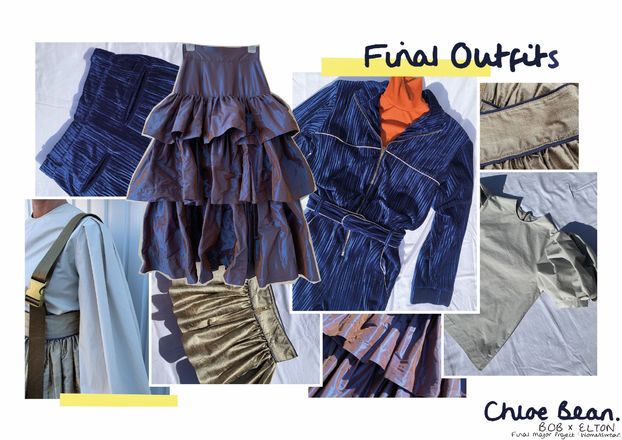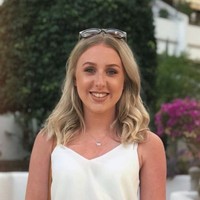 Chloe Bean
BA (Hons) Fashion Design Technology (Womenswear) 2020
I am a Fashion Design and Technology graduate, specialising in Womenswear. I have a years experience, having completing my placement as a Ladieswear Design Intern at Matalan in Liverpool. I conducted regular trend research, worked on CADs and created technical packs for suppliers and factories. I demonstrated strong commercial awareness and good communication skills, by working effectively as part of a team.
My collection is inspired by the unexpected friendship between musical icon Elton John and rally car driver Bob Bean. Capturing the character that Elton expresses through his creative and individual stage outfits, combined with the design of my granddad's rallying racesuits. Bob is the oldest rally car driver in Britain, aged 82. I have incorporated his achievements into the fictional story, telling the friendship of the two characters.
BOB X ELTON - THE UNEXPECTED FRIENDSHIP BETWEEN MUSIC ICON AND RACING DRIVER!
Elton inspires statement silhouettes, ruffles and pleats. Details such as the 'seatbelt' straps and piping originate from the old rallying racesuits. Fabric is a main focus with a variety of textures, including pleated velvet, two-tone taffeta and dupion silk.
I am looking forward to the next steps and I am interested in pursuing a career in Fashion Design. I hope to find a position working within the high-street sector.
Contact Chloe
Email
Website
Instagram
LinkedIn