Sara Li-Chou Han
Sara Li-Chou Han
PhD Researcher
"I aspire to teach and extend my research and spend more time with my business. I am currently part of a sustainable Fashion co-operative called 'Stitched Up', a business run by six women one of who is myself. We have a shop in Manchester where we teach people how to consume fashion more sustainably with sewing, mending and upcycling skills."
My home town
London
Why I chose this course
I chose to undertake my PhD at Manchester Metropolitan University because I had a great experience whilst studying for my Master's Degree here. During this time I realised that the University has some of the best facilities, resource and support for PhD level research.
About my course
Within Manchester Fashion Institute, not only do I have a dedicated PhD study suite, I have taught research methods classes, annual postgraduate research conferences and many other useful events, which have allowed me to meet and network with other researchers from within and beyond the University. The focus of my PhD is textile recycling and up-cycling.
A day in the life
A typical day for me usually starts in the morning by reviewing literature in my PHD study suite, and by the afternoon, I will be out in the field visiting and gathering data from case studies. Other days I will be working on a paper for publication in an academic journal or attending an academic conference in the UK or somewhere else in the world. I usually meet with my research supervisors every fortnight or when required to review and gain support for my work in progress. In my spare time I enjoy cycling and although I enjoy cooking I especially like to spend time in many of the wonderful restaurants dotted around Manchester.
Why I would recommend this course to others
I would recommend this course because the University offers a wide variety of subject specialisms and really experienced academics who guide you through the postgraduate degree process. The University has a great reputation and benefits from being in a big University city.
Alumni Profiles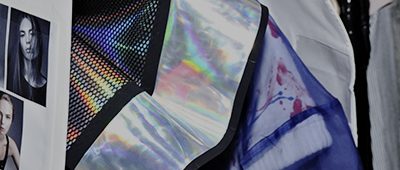 Georgia Bartosz
Fashion Buying and Merchandising BA (Hons)
Find out more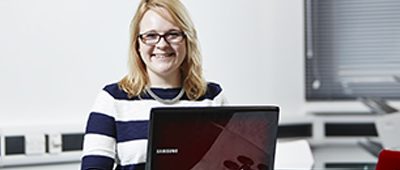 Elizabeth Adam
Fashion Buying and Merchandising BA (Hons)
Find out more