Elizabeth Adam
Elizabeth Adam
Fashion Buying and Merchandising BA (Hons)
"When I graduate, I hope to pursue a career in Buying and have already been invited to work for the Ministry of defence to work in their procurement / buying office, which I am so delighted about."
My home town
Abergavenny, South Wales
Why I chose this course
Before I joined the course whilst in sixth form, my dad bought me a book on Fashion Design and there was a list of the top ten places to study fashion and this University was one of them. At this time, I had no idea about studying at University so I decided to come to an open day at Manchester Metropolitan University. I remember it was a bright sunny day, I was so motivated and inspired by the talks given by the academic staff and particularly the programme leader and this helped me to decide that this was the course for me. I also had time to explore the vibrant city of Manchester. I decided to apply and got accepted, and now I really love it.
About my course
The course offers an amazing mix of subjects such as Buying, Sourcing, and Merchandising which link together throughout the first and second year to prepare you for a work placement where you can spend a year working in the industry. You not only learn about business practices you also learn about product development, textiles and technology.
A day in the life
A typical day for me during term time involves me arriving at University around 9am. I will usually have lectures and individual tutorials throughout the week. On other days of the week I will usually spend time working in the library undertaking research or completing coursework. Because I am a student rep, I regularly meet with my peers on the course and have additional responsibilities relating to my involvement in organising the annual graduation ball. I always make time to relax and socialise with my friends or take a walk around the nearby Salford Quays or visit the many galleries and museums for additional inspiration.
My work placement
I spent my work placement year working at the Head Office at John Lewis as a Buying Assistant and was given so much responsibility whilst undertaking this role and was allocated ranges to buy and control. Being on placement has meant that I have been able to put into practice all that I learned during the first two years of my course and all of this has been invaluable in supporting the successful completion of my placement year and informing my final year at MMU.
Alumni Profiles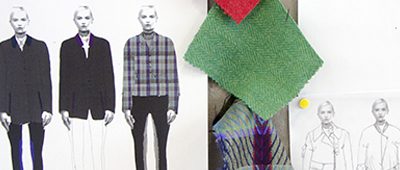 Charlotte Head
BA (Hons) Fashion Buying and Merchandising - Industry Placement, Matalan
Read profile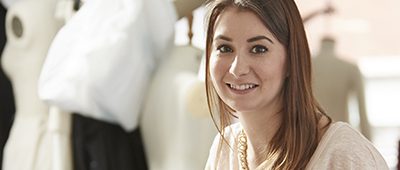 Claire Deakin
Fashion and Design Technology BA (Hons) — Graduated 2015
Read profile