Charlotte Head
Charlotte Head
BA (Hons) Fashion Buying and Merchandising
"A HIGHLIGHT WAS HAVING THE OPPORTUNITY TO WORK WITH A VARIETY OF TEAMS, AS WELL AS MY OWN BUYING TEAM. FOR EXAMPLE, I WORKED CLOSELY WITH THE DESIGN TEAM WHICH ALLOWED ME TO BE INVOLVED IN A MORE CREATIVE ASPECT OF THE PRODUCT LIFE CYCLE."
About my placement
I was offered a one-year placement at the Matalan Head Office as an Industrial Placement Trainee Buyer for the Lingerie department. I thoroughly enjoyed my experience as it taught me about the role and provided an insight into what my future career could involve.
When I saw that Matalan had advertised this role, I really liked the thought of being in North West rather than London – plus the job sounded great! Past students had told me that whilst working at Matalan on their placement year they were given a role with real responsibility so I thought it would be great for my learning and development.
What has been a highlight?
For me a highlight was having the opportunity to work with a variety of teams, as well as my own buying team. For example, I worked closely with the design team allowed me to be involved in a more creative aspect of the product life cycle. I was also given a lot of responsibility, which taught me how to effectively plan my time and organise my workload.
What has been a challenge?
Working with people who have different ways of working to myself has been one of the biggest challenges. As a student this was my first full time office job and my first time experiencing working with other people full time. I feel I have had to adapt to other people's ways of working, which has been a great learning curve for me, and I feel I will adapt faster when I leave university and begin my career.
What advice would you give to students thinking of working on placement?

I would definitely recommend placements to other students studying Fashion Buying and Merchandising. It's a fantastic opportunity as not only do you learn a lot, you make great contacts which can help you in the future. It adds experience to your CV and you learn about the job and how to communicate with a range of different people.
Alumni Profiles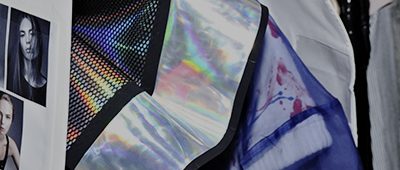 Georgia Bartosz
Fashion Buying and Merchandising BA (Hons) - Industry Placement, Matalan
Read profile