Georgia Bartosz
Georgia Bartosz
Fashion Buying and Merchandising BA (Hons)
"IT WAS SUCH A GOOD FEELING TO SEE THAT MY IDEAS HAD BEEN ADDED TO THE RANGE."
About my placement
I was given the opportunity to work on placement at Matalan as a Trainee Buyer for the Girls Wear department.
I chose Matalan because it is a family company, where employees are valued and encouraged in their development. I also heard several success stories from previous students who went on to progress in the company onto managerial roles, following their time with Matalan.
What has been a highlight?
I was responsible for researching new ideas for our dress shop cardigan range. I pulled together my findings and presented these to the buyer. I then emailed the results to various suppliers who would go on to develop samples. When I received the real-life samples back from the Far East of the work that I had developed, it was such a good feeling to see that my ideas had been added to the range.
What has been a challenge?
Although you are on placement you are very much part of the team. You have your own responsibilities to manage from the start. It can feel like you are thrown in the deep end, but I definitely think this is the best way to learn and it challenges you to use your initiative.
What advice would you give to students thinking of working on placement?Definitely apply for a placement. The experience you can gain is invaluable. It can help increase your employability and can give that edge which employers are looking for. A placement can really help make you stand out from other candidates.
Alumni Profiles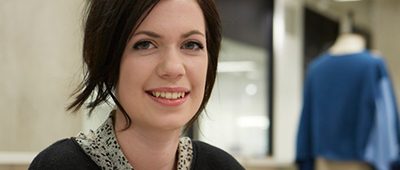 Amy Davidson
BA (Hons) Fashion
Read profile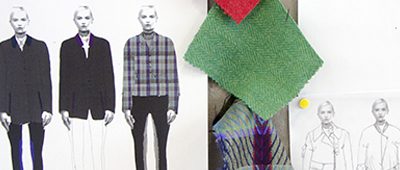 Charlotte Head
BA (Hons) Fashion Buying and Merchandising - Industry Placement, Matalan
Read profile