Fashion graduate wins top prize at Global Design Graduate Show
01 November 2023
Lily Wilson impresses judges with collection exploring sustainability through multifunctional garments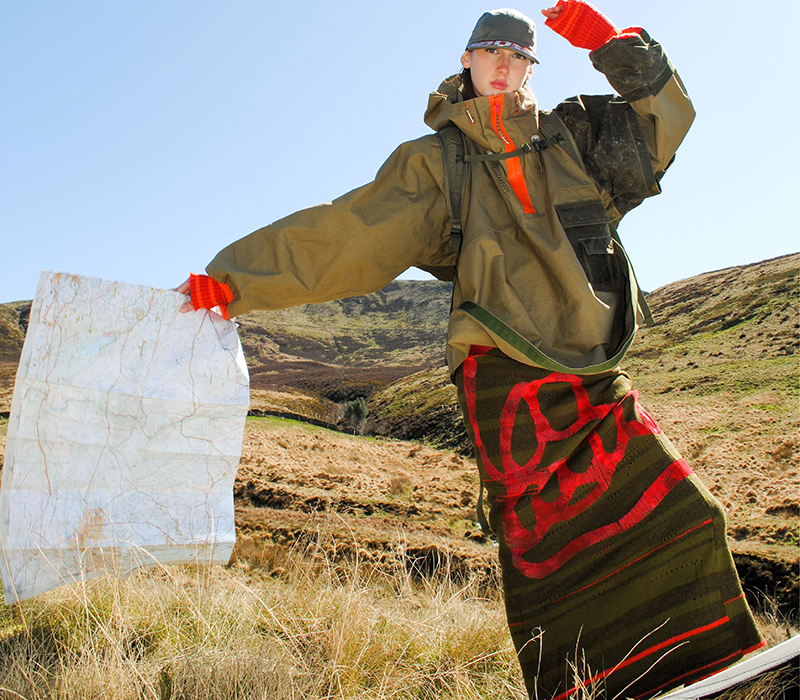 A fashion graduate has won a prestigious global design award for her sustainable and multifunctional clothing collection designed as part of her degree.

Lily Wilson picked up the Street/Casual award at the Arts Thread Global Design Graduate Show 2023, run in collaboration with luxury brand Gucci.

Wilson, who graduated from BA (Hons) Fashion in the summer, was announced winner for her innovative collection field to festival that explores sustainability though the creation of multifunctional garments.

Wilson said: "It feels incredible to have won the Street/Casual award at the Global Design Graduate Show and to have my work recognised on an international level. After working hard on my graduate collection, it's fantastic to see the industry judge's appreciation for my work, and with so many talented entries in the competition, I feel honoured to have won this award."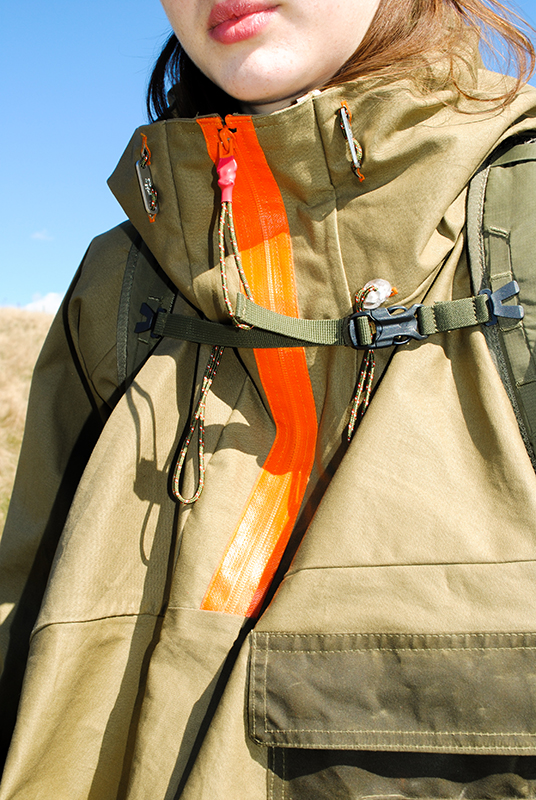 Wilson's collection takes inspiration from her experience of growing up in isolated villages in the Peak District. She considers what life is like for young people living in these rural areas and how alternative lifestyles collide when music festivals take place in these isolated areas.
Mixing practical outerwear with festival wear, Wilson explores multifunctionality in her collection with transformable garments ranging from a jacket that can be worn as trousers and a bag, to a skirt that can zip off and be transformed into a multiway bag.

Inspired by functional and technical garments alongside military details, Wilson explores the multifunctionality and wearability of garments to encourage the wearer to continually use, change, and repair the garment to suit their environment.

With sustainability at the heart of her collection, Wilson reuses materials and details on her garments incorporating old orange tent zips, tent guide rope, and adjustable cord.

Robin Kerr, Senior Lecturer in Fashion at Manchester Fashion Institute, said: "Lily Wilson's collection was heavily influenced by isolated villages in the surrounding Peak District, exploring tent fixtures, workwear and uniforms associated with rural industries. She produced transformable unisex garments with elements of sustainability featuring military inspired utilitarian details, distressed and felted knitwear along with repurposed materials."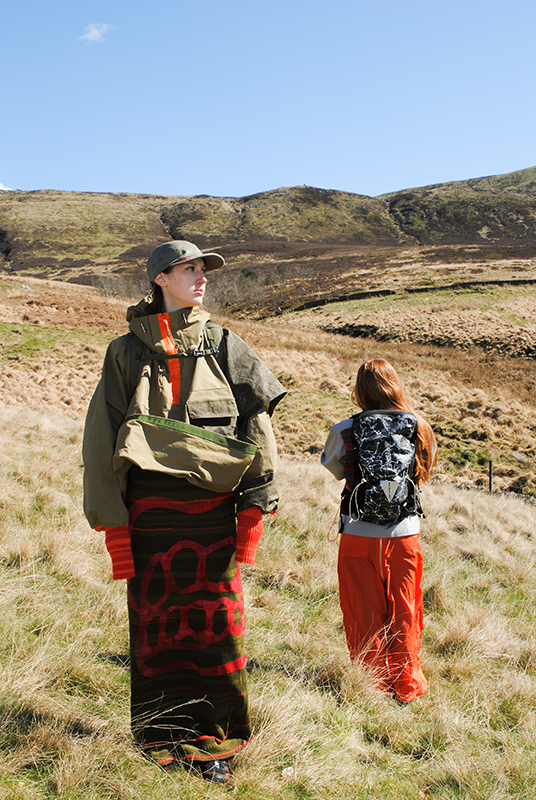 Now in its fourth year, the Global Design Graduate Show is the largest online showcase of graduating artists and designers worldwide.

With more than 5,000 submissions to this year's Global Design Graduate Show, 175 industry judges selected a shortlist of 600 students and then voted for the standout winners across four creative categories.

Alongside the other winners, Wilson's work will be showcased in a virtual gallery hosted by Google Arts & Culture. This collaboration with Google Arts & Culture will ensure students' work is seen by a wider audience and help to launch their careers within creative industries.

Arts Thread launched the first Global Design Graduate Show in collaboration with Gucci in April 2020, as a response to end of year shows being cancelled due to the pandemic. This initiative has now become an annual event supported by more than 150 independent expert judges from leading brands worldwide.