University fashion experts join forces to share expertise with MPs on high street regeneration
16 May 2023
Manchester Fashion Institute academics support political discussion on innovative use of empty retail space after teaming up with think tank Fashion Roundtable.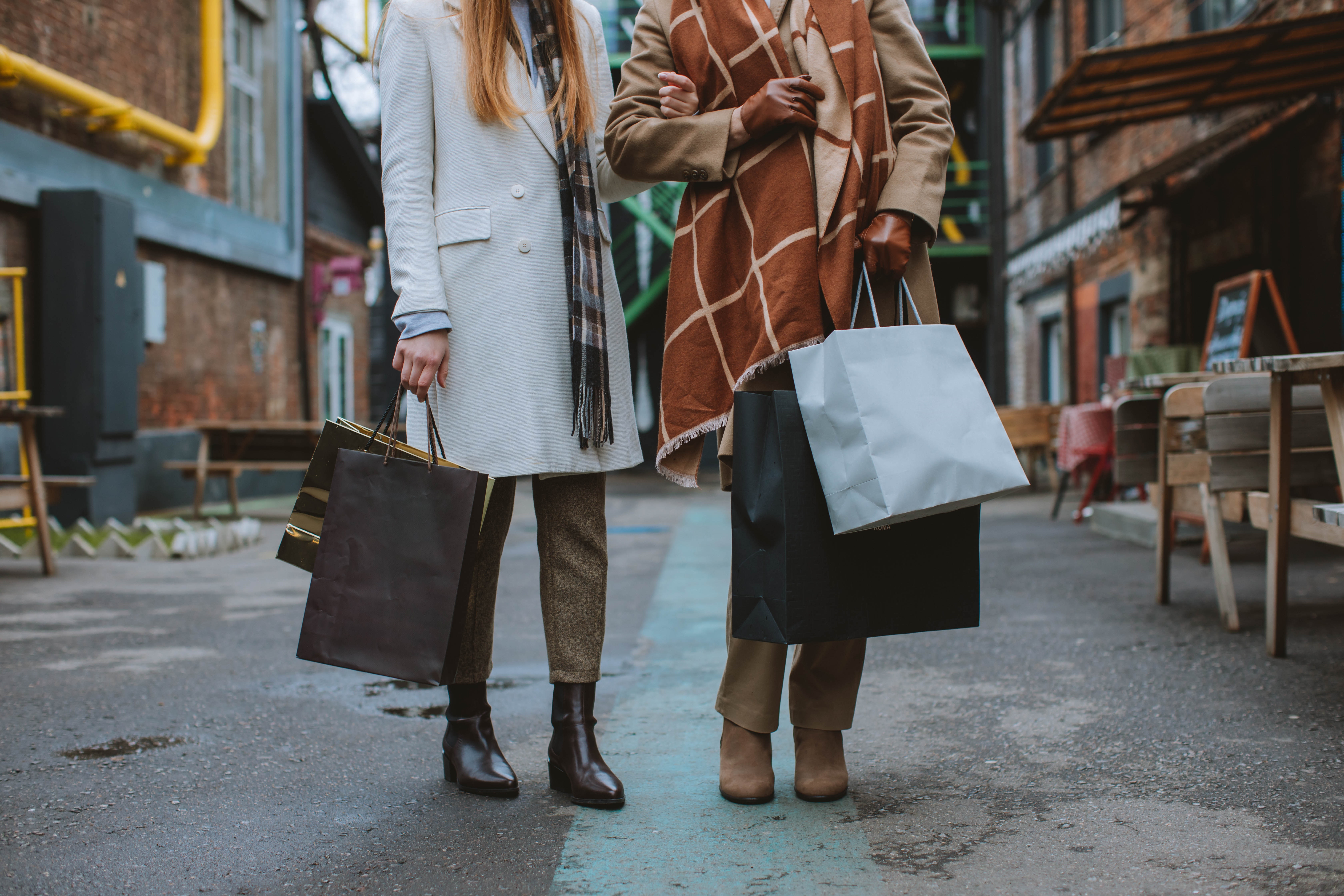 A parliamentary event for the All-Party Parliamentary Group (APPG) Ethics and Sustainability in Fashion hosted by Secretariat Fashion Roundtable in collaboration with Manchester Met has highlighted how the government can support the economy and the community through inventive and sustainable use of vacant retail space.
Researchers from Manchester Fashion Institute attended a meeting last week at Portcullis House, Westminster, which included a series of recommendations and a briefing by Fashion Roundtable on revitalising the high street, including the development of sustainable independent pop-up shops.
At the event Manchester Met fashion graduate, small brand owner and winner of BBC Three design competition The Drop, Kemi Gbadebo spoke about the creative workshops she has been invited to run for high street brands in London's Oxford Street, alongside the community wellbeing benefits.
On behalf of the All-Party Parliamentary Group for Ethics and Sustainability (ESF APPG) in Fashion, Chair John McNally MP addressed the importance of rehabilitating the high street, while Liz Twist MP reported on the need to reform business rates to keep retail workers employed, and for a coordinated plan to support community spaces.
Prior to the discussions, Secretariat Fashion Roundtable briefed John McNally MP to ask the Prime Minister in the House of Commons that day if he would consider launching a similar scheme to 'Eat Out to Help Out' for bricks and mortar retail as part of the regeneration of UK high streets.
Manchester Met fashion researchers and MetroPolis policy think tank partnered with think tank Fashion Roundtable to host contributions from pop-up charity store Charity Super.Mkt, community interest company Manchester Fashion Movement, and Thread Republic, a northern affiliate of Mend Assembly.
Manchester Met's Professor of Fashion, Fiona Hackney, said: "We were delighted to put on such an influential event and help steer political conversation on the role of the high street, and how independent fashion retailers can help create more sustainable and community focused town centres."
"Sadly, over 17,500 retail chain stores closed in 2020, impacting over 35,000 employees. We must adopt new and innovative ways of working to revitalise the British high street and boost sustainable and independent fashion. We look forward to continuing parliamentary discussions on this important issue."
Meg Pirie, Fashion Roundtable Policy Researcher said: "Our 'Fashion in Numbers' Map shows that key business statistics for the fashion industry across the UK show both a loss in employment in the sector, as well as a loss in revenue in the last year. We are about to launch our latest report and what our research has shown, particularly around the topic of high-street regeneration is that there is a clear opportunity for policy to align investment to deliver town centres that reclaim maximum impact to a specific place with a focus on hyper-locality."
Manchester Met is leading the way when it comes to urban regeneration, with its Institute of Place Management leading the Government's High Streets Task Force supporting the transformation of 138 High Streets in England, including expert University advice to develop strategies for positive change.