Fashion Design and Technology student takes home prize at Graduate Fashion Week International in Mumbai
02 November 2022
Charlie Orr-Ewing's graduate collection was awarded with a Highly Commended Award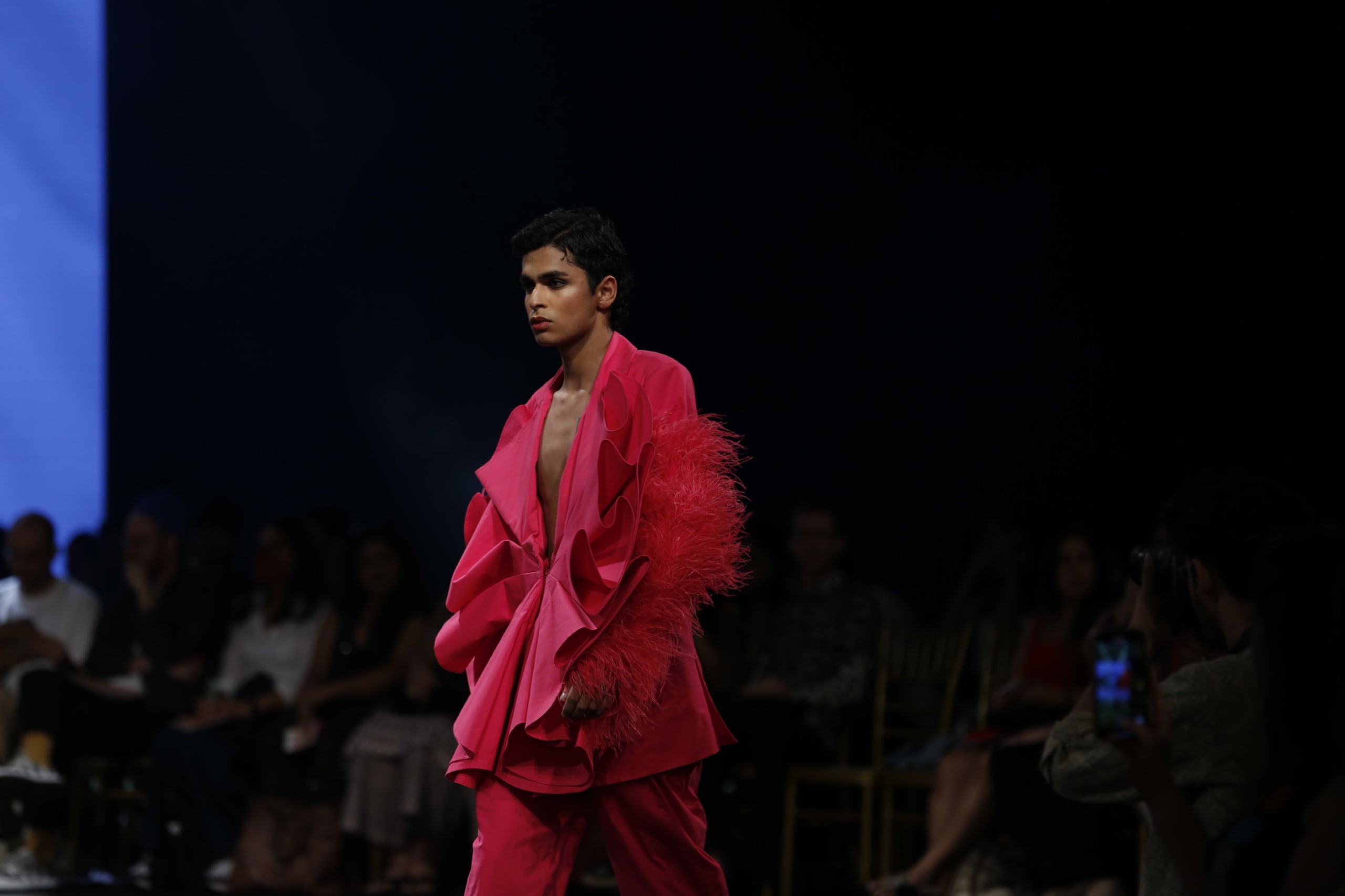 The inaugural GFWi took place between Thursday 13 to Sunday 16 October in Mumbai, India. This year the Graduate Fashion Foundation partnered with International Member University Pearl Academy to elevate exceptional talents from across their international member institutes to a global audience.
Recent BA (Hons) Fashion Design and Technology graduate Charlie Orr-Ewing's collection, 'Treasures from Atlantis', was selected to be shown on the catwalk in India. The collection takes inspiration Ancient Greek art, pottery and architecture and represents the story of Atlantis being reclaimed by the sea.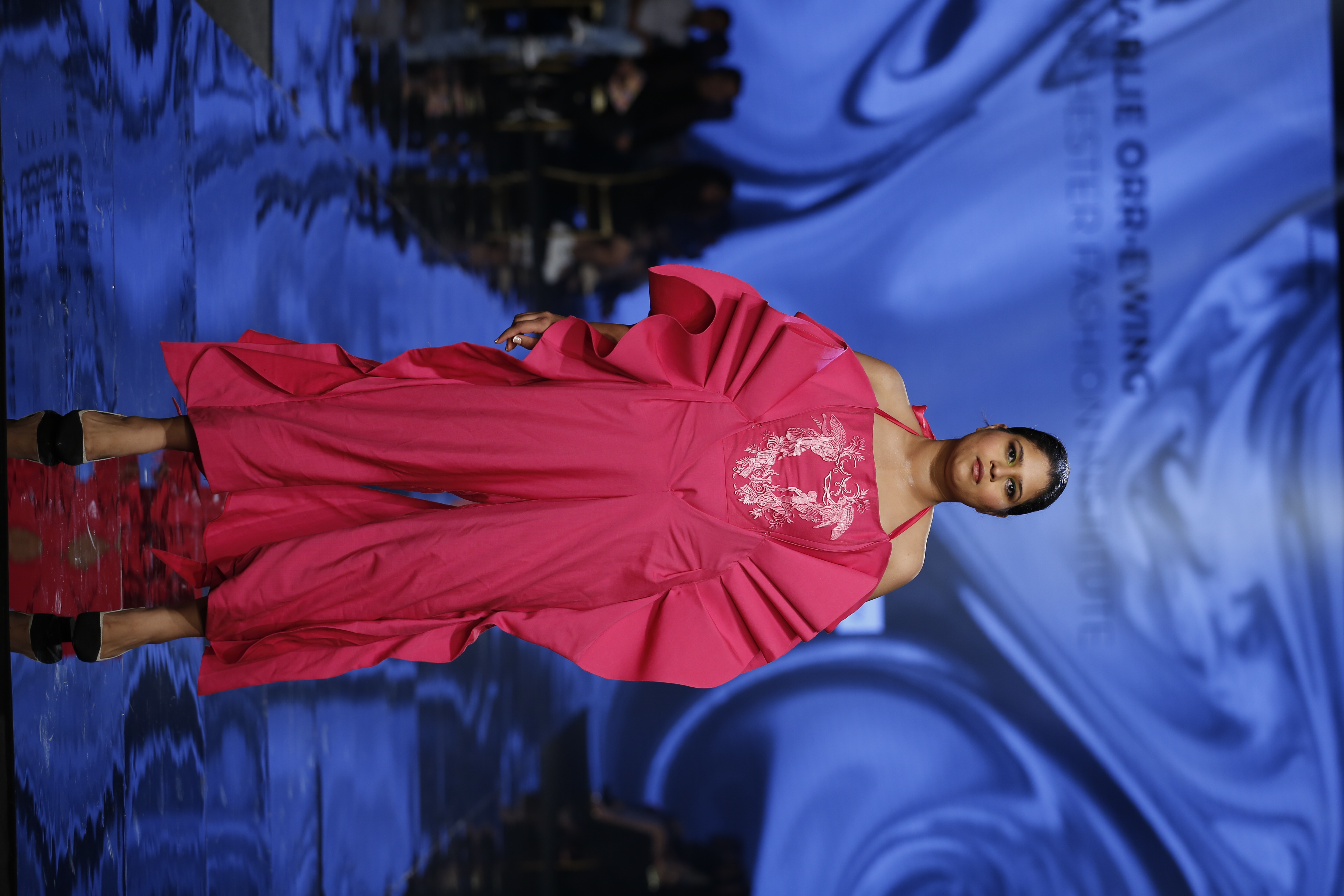 As a result, Charlie was awarded the Zandra Rhodes Highly Commended Award and was chosen by Zandra Rhodes for his "Fabulous tailoring and great use of colour. A very clever use of gender fluid design".