Photography project Portrait Youth explores young people's style and self-expression through menswear
14 October 2022
Photographic portraits of young people from The Proud Trust on display in exhibition at Manchester Art Gallery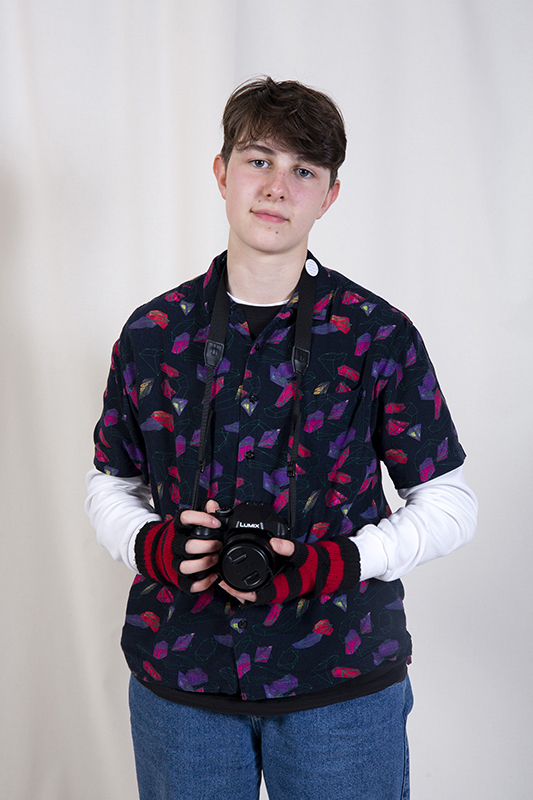 Fashion academics have collaborated with Manchester Art Gallery and The Proud Trust to explore young people's style and self-expression through menswear as part of the Portrait Youth photography project.
Portrait Youth, an ongoing collaborative research project led by a team of academics from Manchester Fashion Institute and the Manchester Centre for Youth Studies at Manchester Metropolitan University, uses styling and dress as a lens through which young people in the North West can explore and articulate their personal style and identity.
This collaboration with Manchester Art Gallery, and their new Dandy Style exhibition, focuses on menswear and men's style but is open to young people of any gender who consider menswear to be part of their personal style.
Fashion academics Jo Jenkinson, John Earnshaw and Richard Kelly from Manchester Metropolitan ran a creative 'Wear Your Identity' workshop at Manchester Art Gallery with a group of young people from The Proud Trust, an LGBT+ organisation empowering young people to make a positive change for themselves and their communities.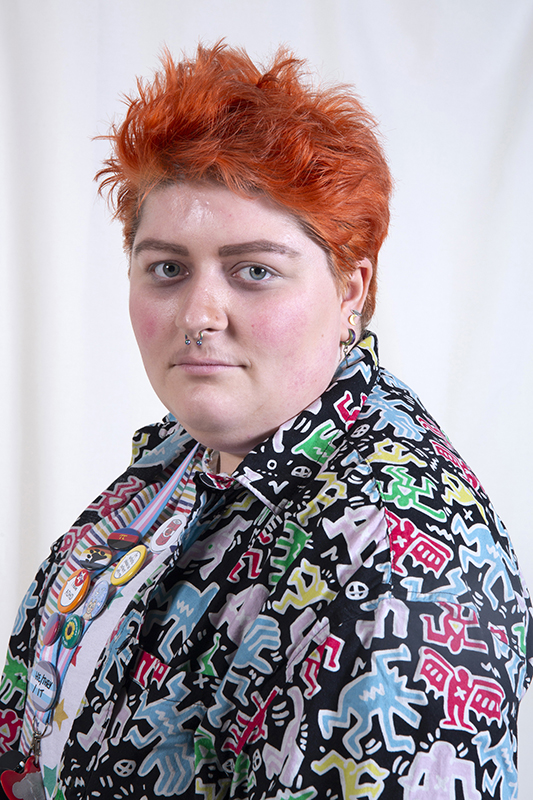 In the workshop, the young people styled themselves in clothes and artefacts that represented their identity, and these styled looks were captured by Kelly in a professional photoshoot.
Participants were asked to consider what 'menswear' means to them and the portraits reflect the young peoples' individual approaches to fashion, personal style, and how they use dress for exploration and affirmation of identity.
A series of striking photographic portraits will be shown as part of Dandy Style, an exhibition on display at Manchester Art Gallery from October 7 which showcases 250 years of British men's fashion.
The exhibition will also mark the launch of Manchester Art Gallery's first dedicated Fashion Gallery. Through annual exhibitions, the new gallery will explore the breadth of their costume and dress collection, one of the largest British collections of fashion and clothing from the early 17th century to present day.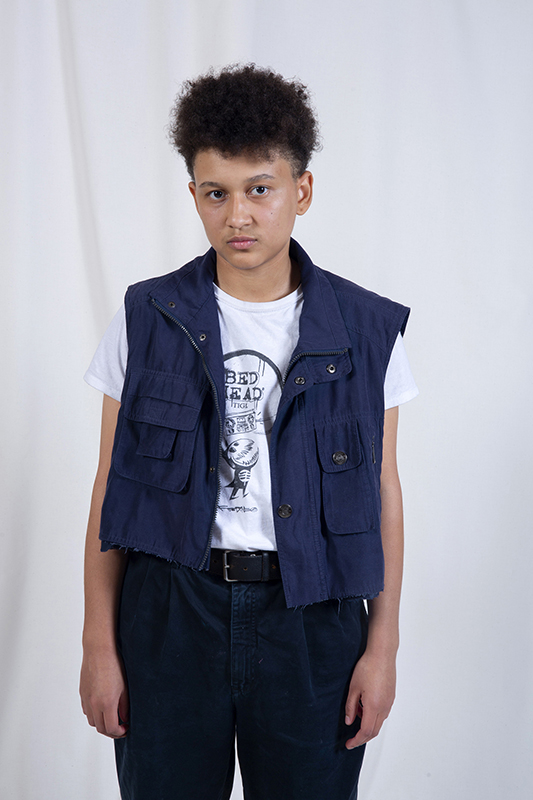 Jo Jenkinson, Reader and Deputy Head at Manchester Fashion Institute at Manchester Metropolitan University, said: "This was a fantastic opportunity to work with the new costume gallery and the Dandy Style exhibition. Menswear tends to be under-represented in fashion compared with womenswear and the voices of young people are particularly absent.
"This project with the gallery has enabled young people to be part of the conversation about men's style and share their understanding of dress. We learnt so much from them and look forward to giving more young people the opportunity to collaborate with the gallery and explore the role dress plays in their everyday lives."
Kate Day, Learning Manager: Adults and Young People at Manchester Art Gallery, said: "It's so important that young people view Manchester Art Gallery as a space for them. Manchester is their city so its galleries should be spaces for them too. One of the ways we can do this by making young people visible within the gallery spaces and by designing spaces where they are comfortable and valued.
"Portrait Youth brought their experience of creating a space where young people could explore how they wanted to present themselves and be seen, and the young people from the Proud Trust whole heartedly took on this experience. This is a big part of what Dandy Style is about - understanding how historically and to the present-day people use clothes to communicate something. As a gallery we're presenting the photos in a way that both cares for them and shares them with a wider audience, in turn encouraging more conversation."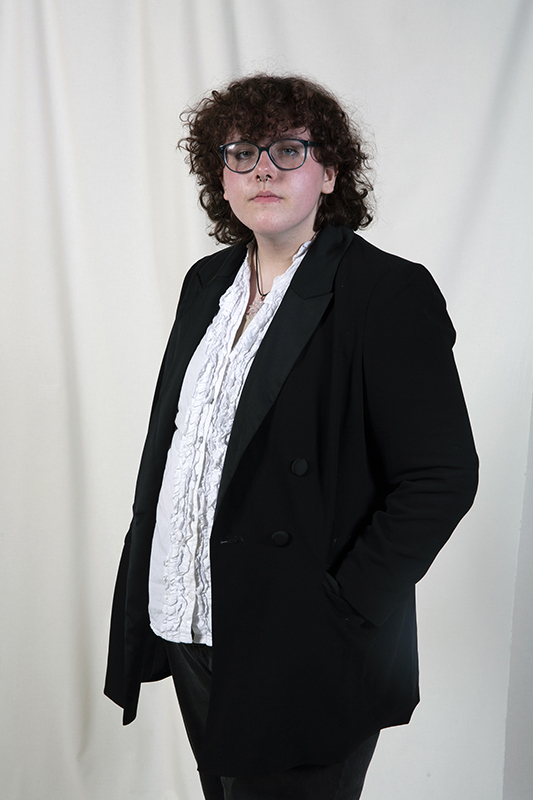 Mattie Davies, Trans Youth Work Coordinator at The Proud Trust, said: "It's been a joy to be a part of this project! Our young people are among the most thoughtful and creative (and stylish!) people I know and I'm really proud of them for bringing their ideas and their whole selves to Portrait Youth. On the evening of the exhibition launch, the young people were excited to spend all of their time around their portraits - one young person told me that he couldn't believe a portrait of him was in an art gallery.
"All the young people who took part in this project are part of our Afternoon Tea group, which is a fun and supportive space for trans people aged 16-25, including those who are non-binary and those who are questioning. At The Proud Trust we're always keen to put more trans joy and positivity out into the world, and we're really happy to share how unique and wonderful our young people are!"
During the run of the exhibition, Portrait Youth will be inviting further groups of young people (aged 16-21) to contribute to the project and are particularly interested in working with groups that are underrepresented in fashion research. Please contact j.jenkinson@mmu.ac.uk for further information.