Fashion student takes home top prize for range plan at Graduate Fashion Week awards
27 June 2022
Francesca Merrick announced as winner during annual celebration of design talent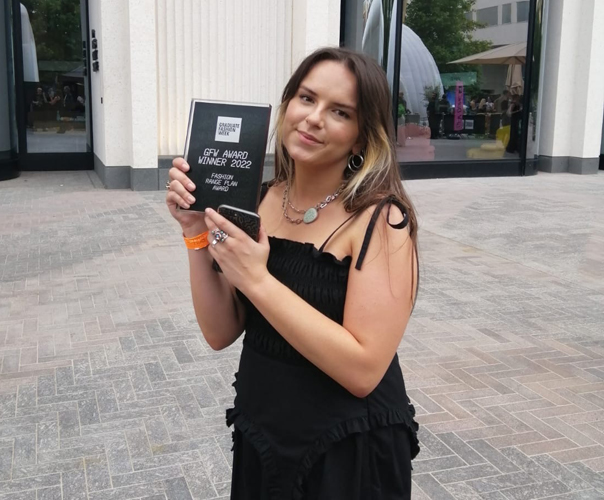 A student has taken home the Fashion Range Plan Award at the prestigious Graduate Fashion Week Awards 2022, which celebrate the best in young design talent.
BA (Hons) Fashion Design and Technology student Francesca Merrick's collection, inspired by her Scottish roots and the importance of heritage, was announced as the winner of the Fashion Range Plan Award which celebrates and showcases the creative practice of a range plan illustration.
The Graduate Fashion Week Awards, which are held annually by Graduate Fashion Foundation during the event (June 20 – 24), reward excellence and are crucial for attracting industry interest.
Merrick's collection The Fling of Frasers is focussed on her Scottish heritage and roots. Her collection takes inspiration from stories from her family and utilises their clan tartan, demonstrating the importance of sustaining heritage within our modern society.
Merrick said: "Winning the fashion range plan award feels amazing! I am so grateful that the team and judges at Graduate Fashion Week saw the promise in my collection and it has proved to me that hard work does pay off.
"My graduate collection is built around exploring my own Scottish heritage. My Scottish roots are a huge part of my family, but they are something I have never known much about and felt very detached from growing up in Wales. I believe there is an importance of sustaining heritage within our super modern society. So by using my family's stories and our clan's tartans I am reviving their livelihood. The whole day was an amazing experience from start to finish and I enjoyed every minute!"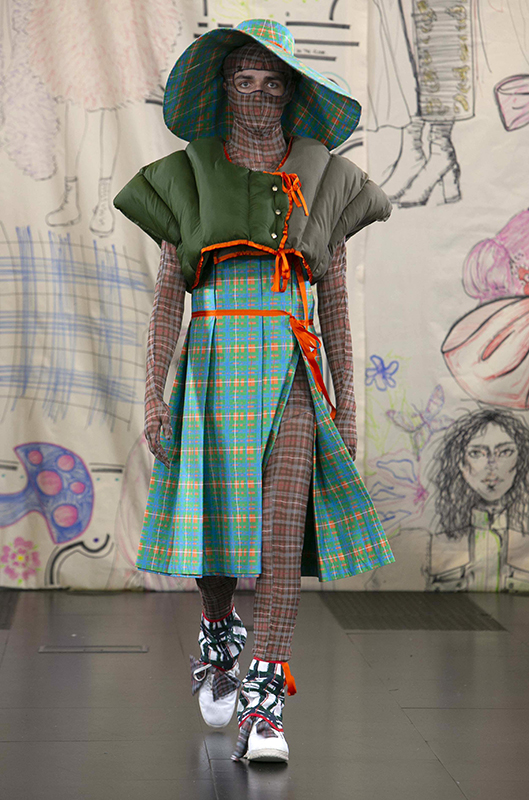 Alongside Merrick, 14 other students from BA (Hons) Fashion, BA (Hons) Fashion Design & Technology , and BA (Hons) Fashion Art Direction courses at Manchester Fashion Institute were shortlisted for prizes in 12 categories spanning across innovation to photography and sustainability to styling.
John Earnshaw, Senior Lecturer in Fashion Design and Technology at Manchester Fashion Institute, Manchester Metropolitan University, said: "A huge congratulations to Francesca, who has worked tirelessly on her final collection and portfolio. This award is testament to her efforts and ability to develop and execute contemporary menswear ranges. We wish her every success as she graduates and enters the fashion industry."
Graduate Fashion Week
During Graduate Fashion Week, selected students from Manchester Fashion Institute showcased their collections in a catwalk show. Best in Show prizes were awarded to BA (Hons) Fashion Design Technology student Charlie Orr-Ewing who was announced as the winner of the Manchester Fashion Institute catwalk show.
Earnshaw said: "Being awarded the winner of the Manchester Fashion Institute Graduate Fashion Week catwalk is a fantastic achievement. Charlie created a directional collection that is moving menswear forward with his utilisation of cut, construction, and application of 3D print technologies, developed using the world leading facilities here at Manchester Metropolitan's Print City. We look forward to seeing what Charlie goes on to do next."
BA (Hons) Fashion student George Deeming was also awarded with 'The Highly Commended' prize and BA (Hons) Fashion Design and Technology student Jannine Ngesang was selected to showcase her collection as part of the Graduate Fashion Week Diversity and Inclusion Showcase.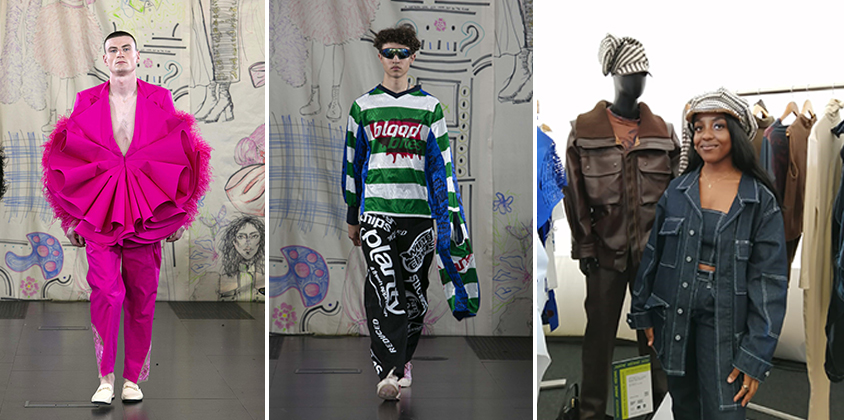 Graduate Fashion Week showcases the work of more than 3500 graduating students each year across 26 fashion disciplines. The event attracts thousands of guests, features catwalk shows and exhibition stands, alongside a schedule of talks, masterclasses and workshops from leading names in the fashion and retail industry.
The event attracts a wide array of top industry professionals, press and recruiters from the UK and abroad who use the opportunity to discover talent, as well as offering graduate employment and placement opportunities.