Fashion students win Warner Music competition to design graphics for collection in partnership with Liam Gallagher
27 May 2022
Garments featuring designs by students will be stocked by luxury retailer Selfridges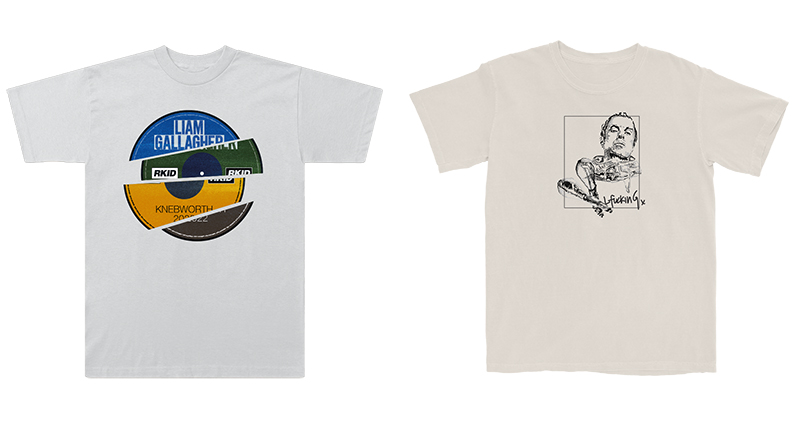 Students from Manchester Fashion Institute at Manchester Metropolitan University have won a competition with Warner Music which will see their original designs feature on garments for an exclusive collection in partnership with Liam Gallagher and luxury retailer Selfridges.
To celebrate the release of Gallagher's third album C'Mon You Know and his two upcoming shows at Knebworth Park, taking place June 3 - 4, the licensing and retail team from Warner Music's WMX, have partnered with luxury retailer Selfridges to launch the new collection.
WMX alongside Gallagher and his management ran a competition with the University's Manchester Fashion Institute to give fashion students the opportunity to design original graphics to be printed onto garments that will be sold alongside designer products in the collection.
Original graphics designed by BA (Hons) Fashion Design & Technology student Haripraba Thavanendran and BA (Hons) Fashion student Niamh Dobson, who worked with her sister BA (Hons) Graphic Design student Aoife Dobson on their submission, were chosen to be printed onto garments which are available in three Selfridges stores - Manchester Exchange Square, Manchester Trafford, and London – from today (May 27).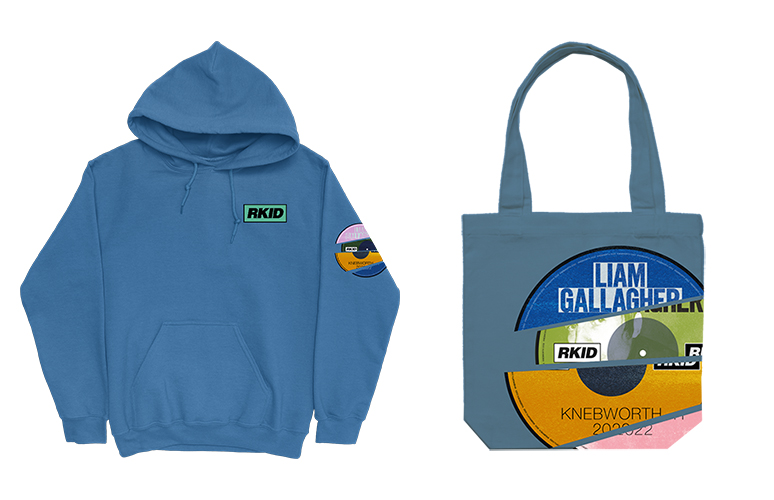 Haripraba Thavanendran said: "Seeing my designs come to life is always surreal, I don't think I'll ever get used to it. More so in this amazing opportunity with LG himself! Truly, truly happy."
Niamh Dobson added: "Having lived and studied in Manchester for the past three to four years, my sister Aoife and I are honoured to have had the opportunity to design for a true Mancunian icon like Liam Gallagher."
Taking inspiration from Gallagher's album artwork, Niamh and Aoife Dobson developed their own CD range within the LG brand and created collages for their final series of designs. Their design represents the youthful, timeless, and raucous energy that Liam Gallagher embodies.
Haripraba Thavanendran's design explores identity and uses digital methods to produce raw brushstrokes in her monotone greyscale design highlighting the symbols recognisable to Gallagher.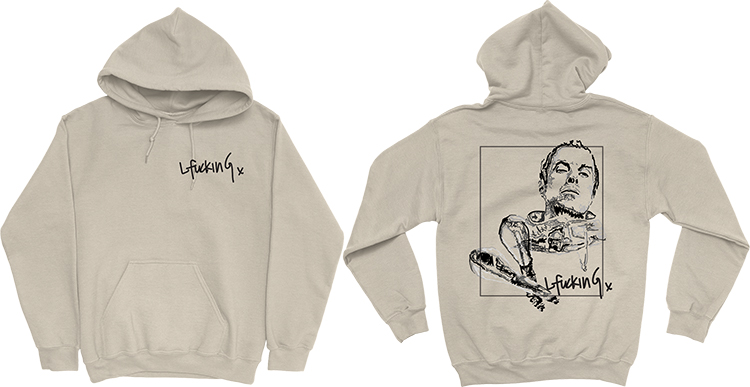 The collection emphasises Gallagher's Manchester connection and celebrates emerging talent with the students' winning designs featuring alongside a range of leading luxury brands in the collection including Barbour, C.P. Company, Nigel Cabourn, Finlay, Sage Nation and Snow Peak.
Professor Liz Barnes, Head of Manchester Fashion Institute at Manchester Metropolitan University, said: "We were delighted to work with Warner Music to offer our students this fantastic opportunity to see their Liam Gallagher-inspired designs go on sale in Selfridges alongside leading luxury brands.
"It is testament to the talent of our students that they were asked to take part in such a high-profile collaboration, and it's especially pleasing that their stunning designs celebrate a true Manchester icon. At Manchester Fashion Institute we pride ourselves on the strength of our professional partnerships, and giving our students real-world opportunities to showcase their abilities and enhance their skills ready for a successful career in the fashion industry."
The full collection is available to view on the Selfridges website