Slow Fashion- Beautiful wardrobe staples that will last the test of time
09 November 2021
Second year students from the BA (Hons) Fashion Design and Technology programme recently took part in a live brief set by AW Hainsworth titled: Slow Fashion - Beautiful wardrobe staples that will last the test of time.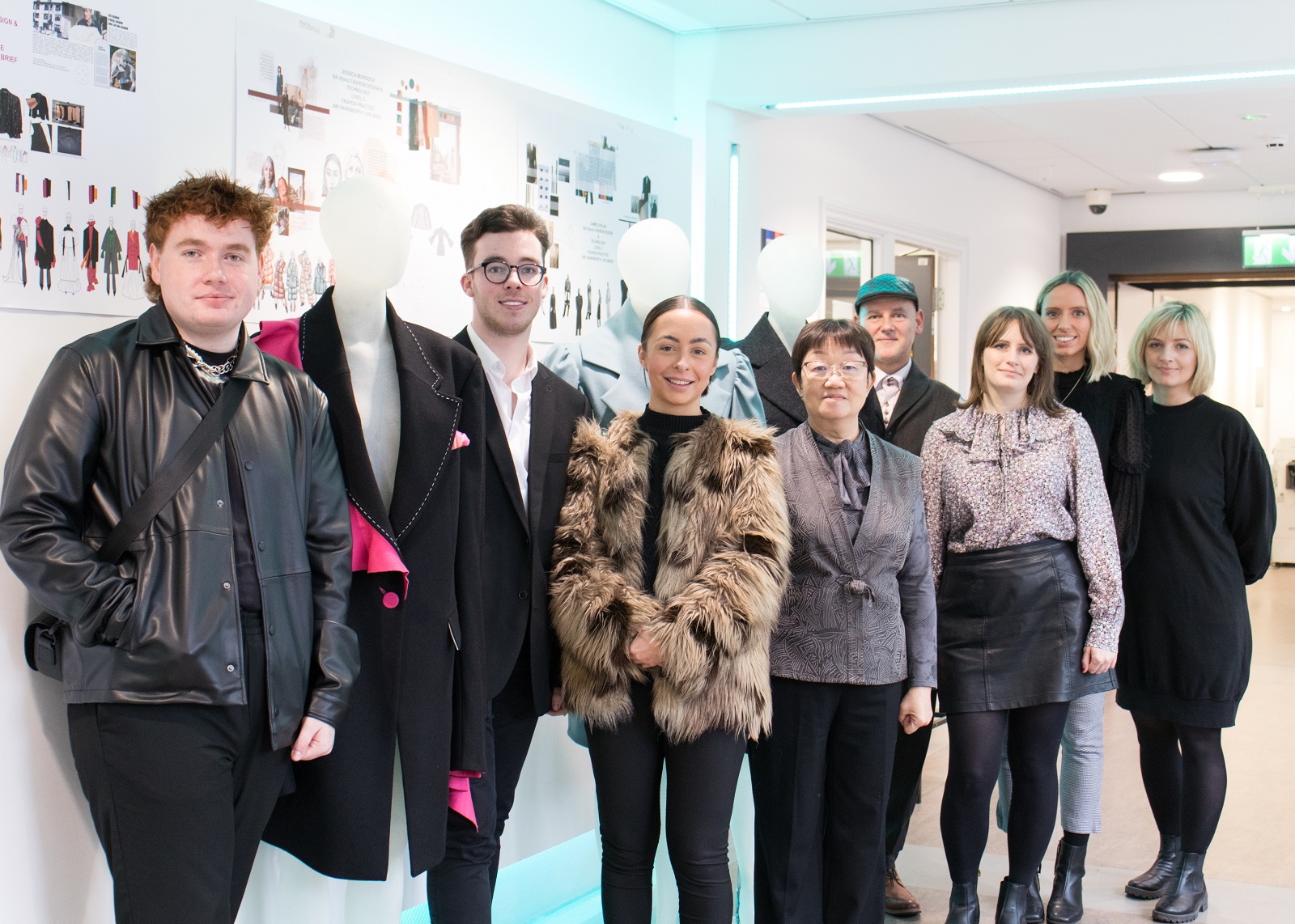 Hainsworth cloth is probably the most iconic in British history. Today gracing the catwalks of world-renowned fashion houses such as Chanel, Valentino and Prada, and worn by celebrities such as Harry Styles and the late Karl Lagerfeld, their premium woollen cloth has its roots firmly in British history.

To Hainsworth, Slow Fashion is about the entire supply chain, from fibre to consumer, making the conscious decision to design, manufacture and consume fashion in a manner that connects environmental, ethical, and social responsibility and results in beautiful, well-made garments that last. Garments that bring true pleasure through their quality and thoughtful manufacture and that remain in wardrobes as classic wearable staples for generations.

AW Hainsworth asked our students to create a fashion garment that embodies Slow Fashion. They were able to focus on one or more elements of Slow Fashion, including (but not limited to) waste reduction, use of natural materials, quality craftsmanship, style over trend, functionality and fit, longevity of the garment.

Due to the live brief taking part during the pandemic the students were invited to take a virtual tour of the Hainsworth mill as part of the project to see the fabric production process and to learn about the history and heritage of the mill.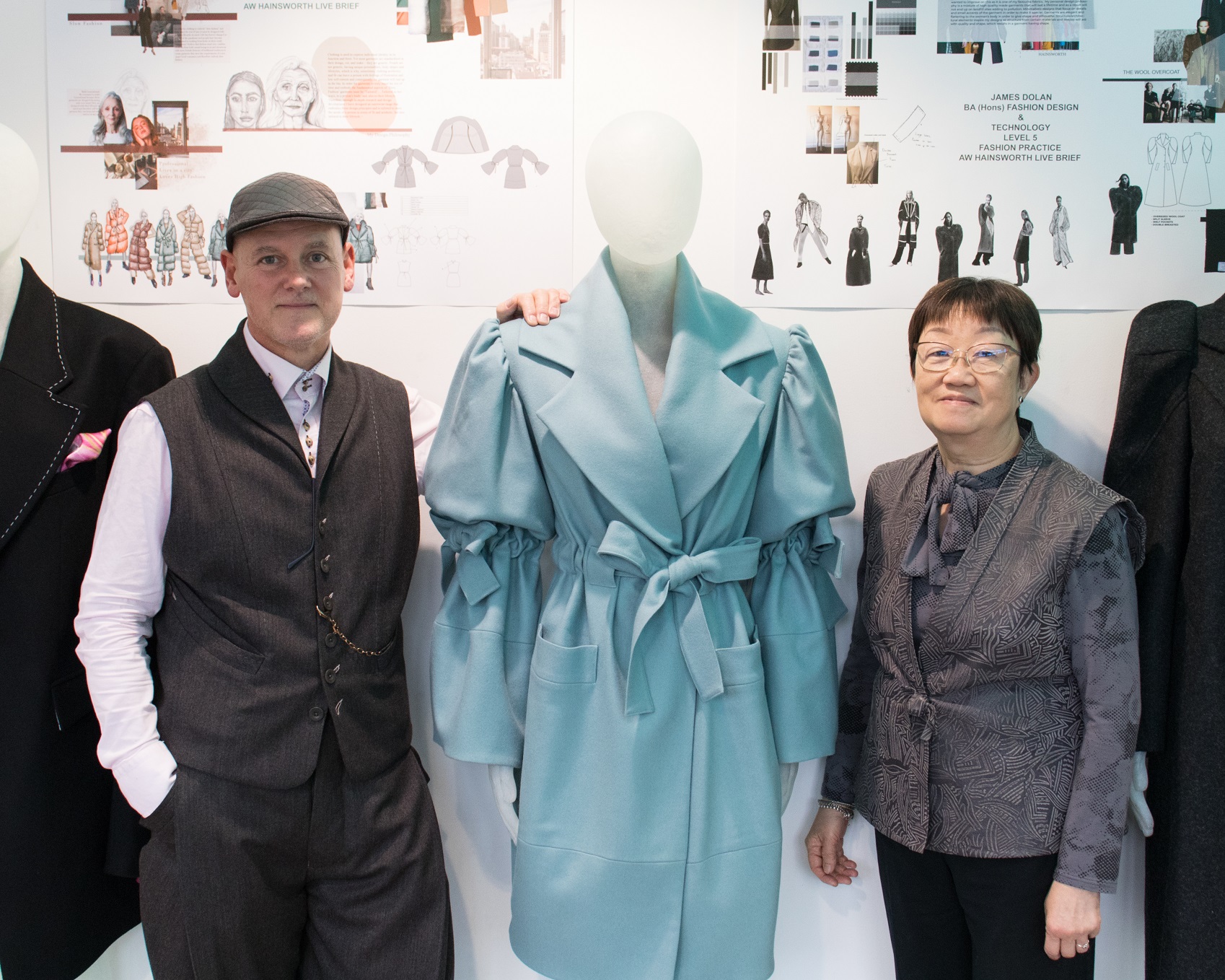 Senior Lecturer Adrian Thornton led the live brief for the students and commented that "The students' commitment to reflect the heritage and values of AW Hainsworth was communicated in the quality of work produced. Our students being able to engage with industry during the restrictions is testament that we can overcome any obstacle in pursuit of excellence. Well done to all who engaged in this project."

As part of the live brief, three finalists' garments were selected to be produced. The three outerwear patterns were perfected by Senior Lecturer Adrian Thornton and the garments were produced by Manchester Fashion Institute technician Ella Wong using the students chosen Hainsworth fabrics. Ella spent two weeks producing the garments according to the specs, which had some very intricate hand stitched details to perfect.

A panel of judges from AW Hainsworth then visited Manchester Fashion Institute for an informal presentation and to see the final garments in person. The winning design was chosen by Jessica Murdoch who will receive a cash prize of £500, her design will also be promoted by Hainsworth.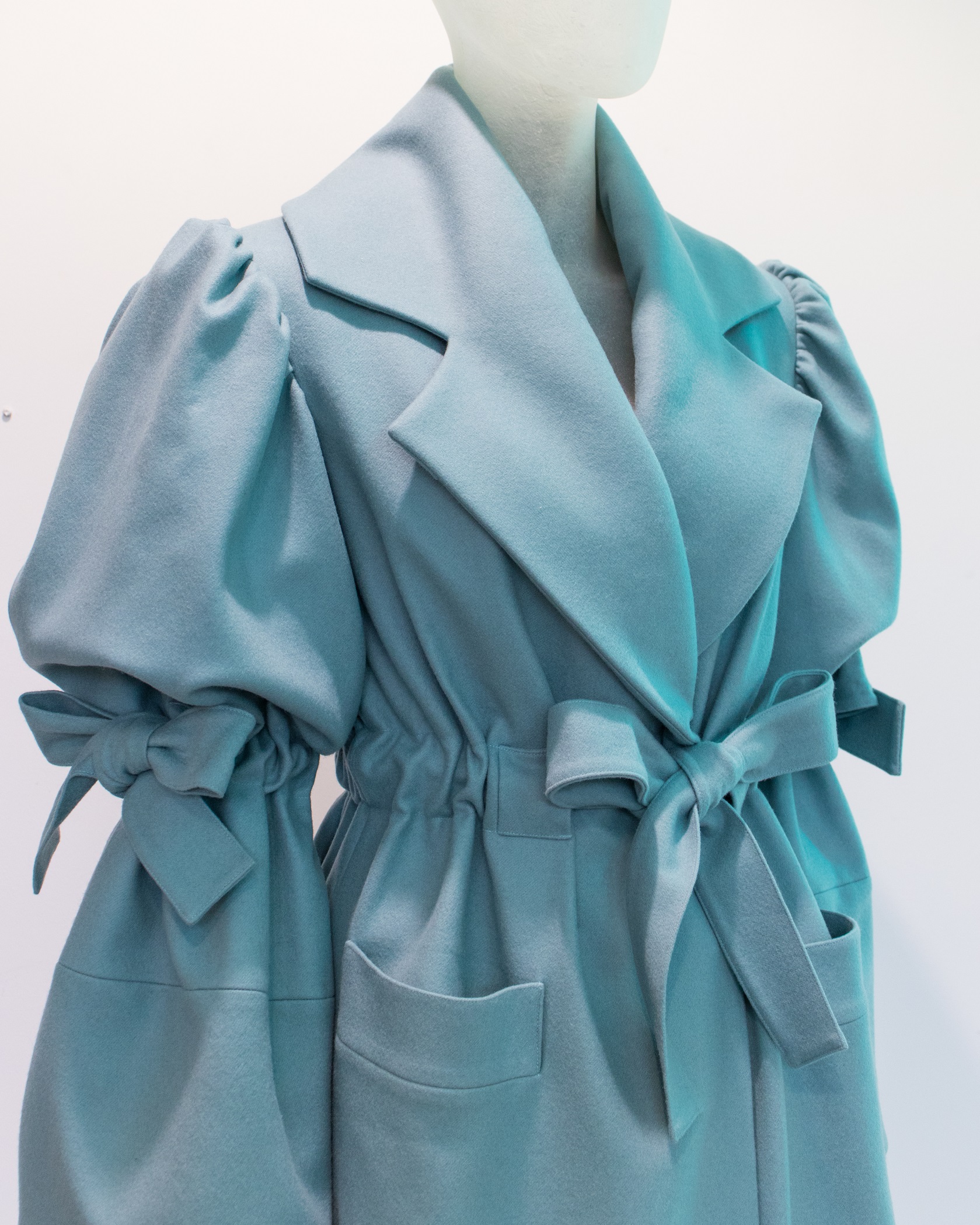 Jessica's design looked at how clothing is used to express identity, and according to Jessica "although people are not generic, most garments are standardized in their design cut and make. These clothing aesthetics and fit can leave a person with low self-esteem and consequently the garment will end up in the bin". She looked at how for garments to stand the test of time they must be 'tailored'… Tailored in two ways, to a person's body, and to their lifestyle.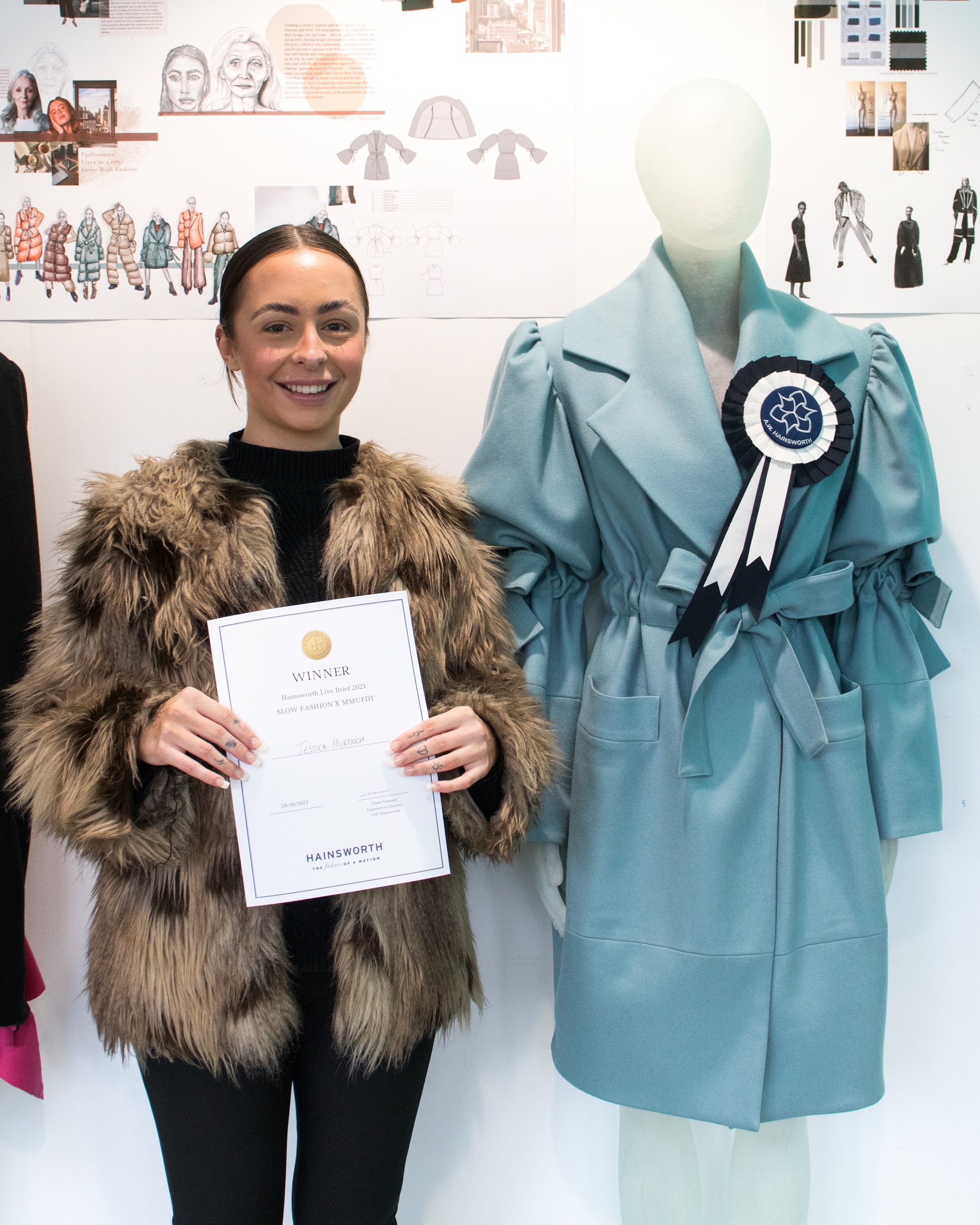 She said of her win "Winning this competition was an absolutely amazing feeling, it is so easy to doubt yourself on this course when you're surrounded by so many amazing and talented people, so it was an extremely rewarding feeling to achieve something like this. Slow fashion and sustainability are such an important aspect of fashion and as a young designer I know how important it is to think about these elements in every aspect of my practice, so that makes this achievement even more special, and I feel extremely proud."