Fashion graduate wins prestigious international fashion competition
04 November 2021
Janey Cribbin impressed judges with her menswear collection inspired by Japanese car culture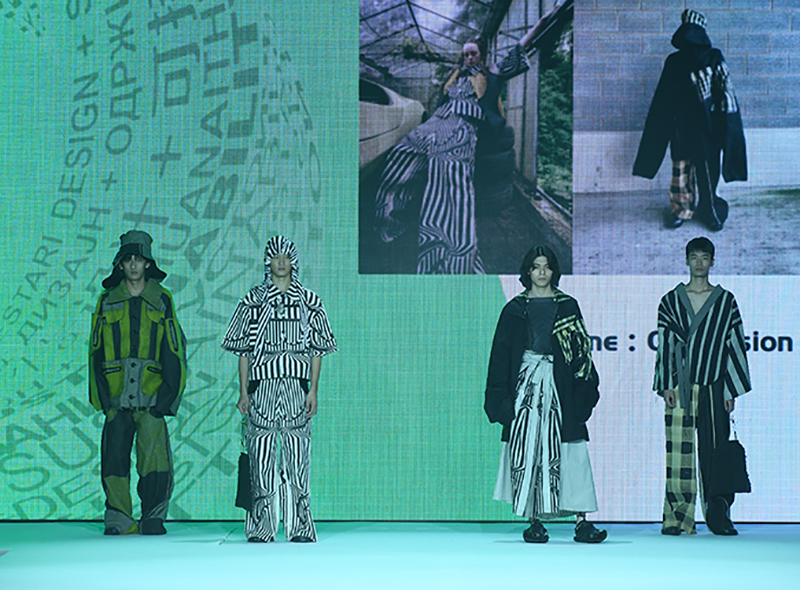 A recent fashion graduate has been announced as the winner of the International Youth Design Competition 2021 held in Beijing.

Janey Cribbin, who graduated from BA (Hons) Fashion earlier this year, has been awarded with the gold first prize of £5,600 for her collection inspired by Japanese car culture after competing in the catwalk final of the prestigious competition.

The International Youth Design Competition is organised by Beijing Institute of Fashion Technology (BIFT) and aims to build a platform to promote fashion students from all over the world.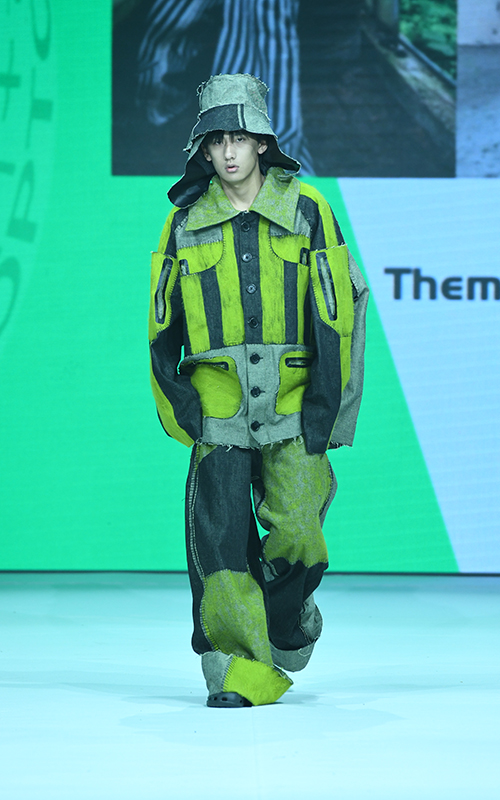 Cribbin said: "It doesn't feel real that I won the competition. I keep having to remind myself that I won, I worked extremely hard throughout my degree and over summer to get my collection ready to send over to China.
"It feels amazing that my work has been recognised, I feel extremely grateful for such a great opportunity and I'm excited to see what the future holds. With my prize money I intend to invest into creative car upholstery courses and purchase equipment to continue on with my design practice."

Cribbin showcased her menswear collection on the catwalk which impressed the judging panel. Her work features oversized silhouettes and details, loud fabrications and joining techniques inspired by the Japanese anti establishment car culture known as Bosozoku.

Cribbin hand stitches and utilises vinyl as an alternative to typical stitching and finishing methods, taking inspiration from the infamous drift stitch often used to temporarily hold car body kits together.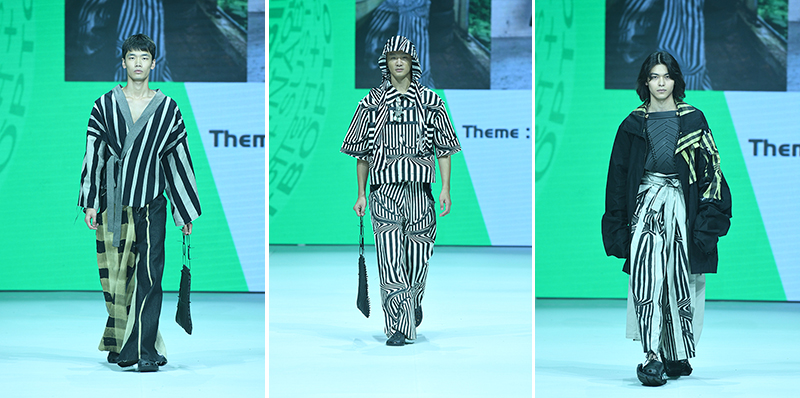 Manchester Metropolitan was the only University in the UK with two finalists in the competition. Alongside Cribbin, BA (Hons) Fashion graduate Lucy Green also showcased their innovative collection in the catwalk final.

Green developed a concept around show dogs and dog coats as an inspiration for both textile manipulation and creative cutting to produce an innovative collection using knit and print.

Robin Kerr, Senior Lecturer in Fashion at Manchester Fashion Institute said: "Cribbin worked with a strong concept producing an innovative sustainable collection adding value to basic denim and workwear fabrics using embellishment and print, adding accessories made from found materials in car breakers yards."