Student to be commissioned to design COVID-secure anti-surveillance face mask for the Abandon Normal Devices Art Festival
13 July 2021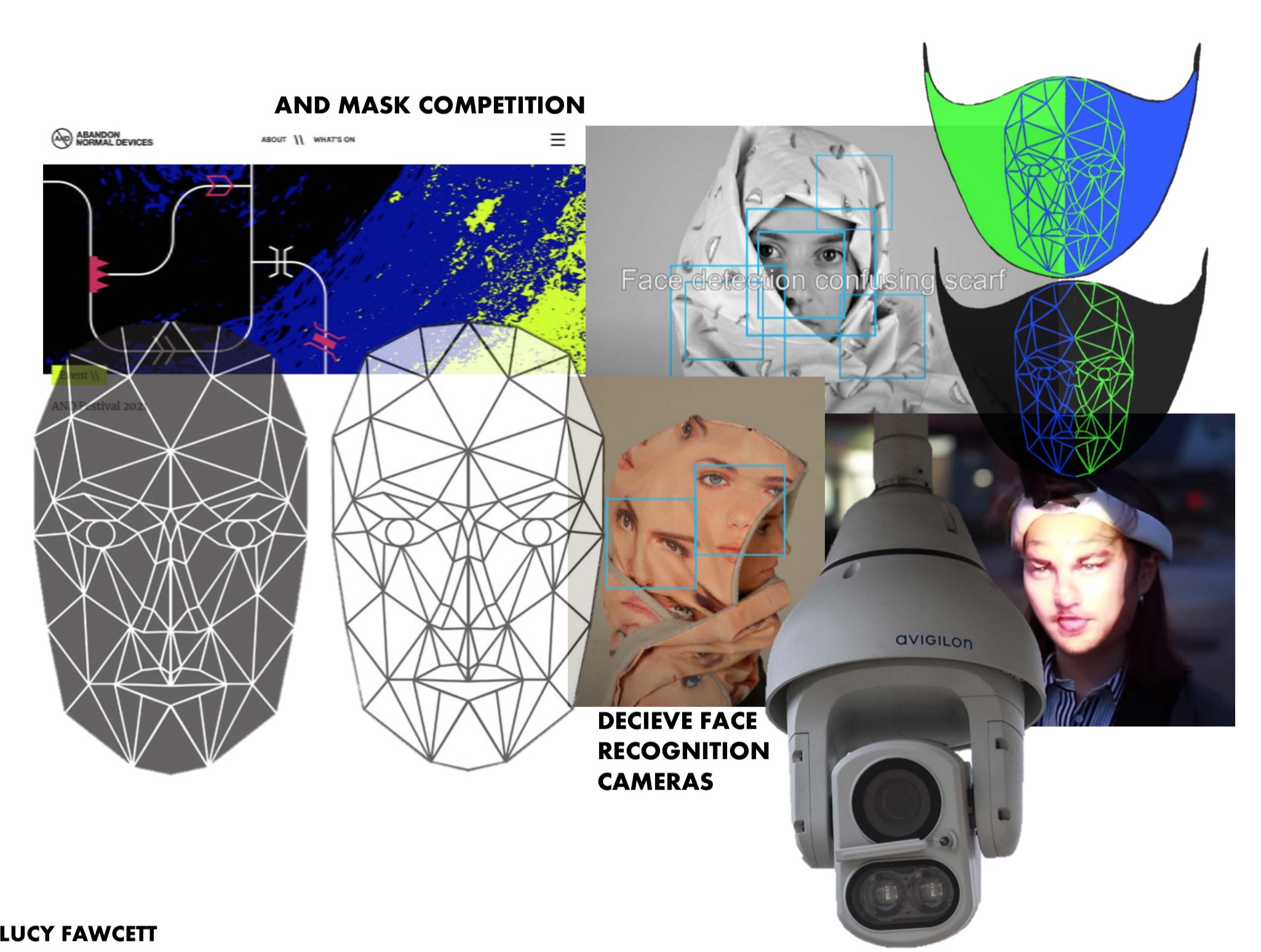 Rachel Kelly, Manchester School of Art, and Dr Elizabeth Kealy-Morris, Manchester Fashion Institute, are co-leading a knowledge transfer project in collaboration with Abandon Normal Devices (AND) Festival 2021. The UK's only 'roaming festival', it includes public art, site-specific happenings and cross-platform productions. Taking place between 27 May – 11 July, this year the festival will focus its attention on the Manchester Ship Canal and River Mersey. Find your festival programme here.
In a time of uncertainty and worry, the festival organisers want to ensure that their staff, volunteers, and audience members will feel safe at these events in light of the Coronavirus pandemic. Therefore, they are commissioning an MMU student to design and make a special edition COVID-safe face mask that is also a creative response to facial recognition technology with anti-surveillance properties.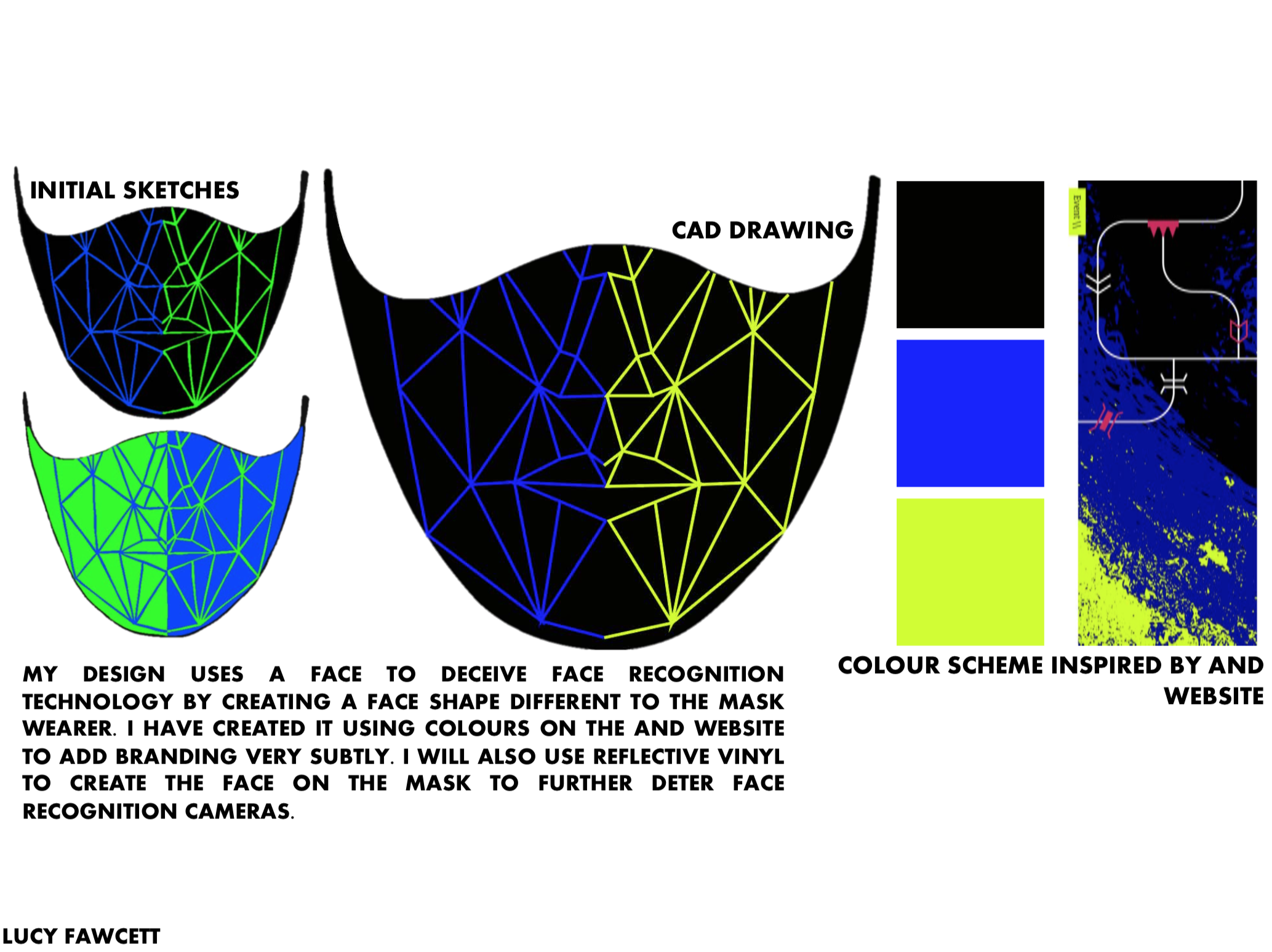 A massive congratulations to our first year Manchester Met student, Lucy Fawcett, for being chosen for to go into production for the AND Festival! Lucy's anti-surveillance COVID-safe mask will be worn by staff and volunteers at the art based multimedia festival. The mask is designed to Lucy is currently working closely with Rachel Kelly to confirm the design, ready for 300 masks to be produced in time for the festival. The festival is located along the Mersey and Manchester Ship Canal from the 11th June!