Stunning student collections showcased at London Fashion Week
11 June 2021
Catwalk film featuring work from 'Class of 2021' included on digital platform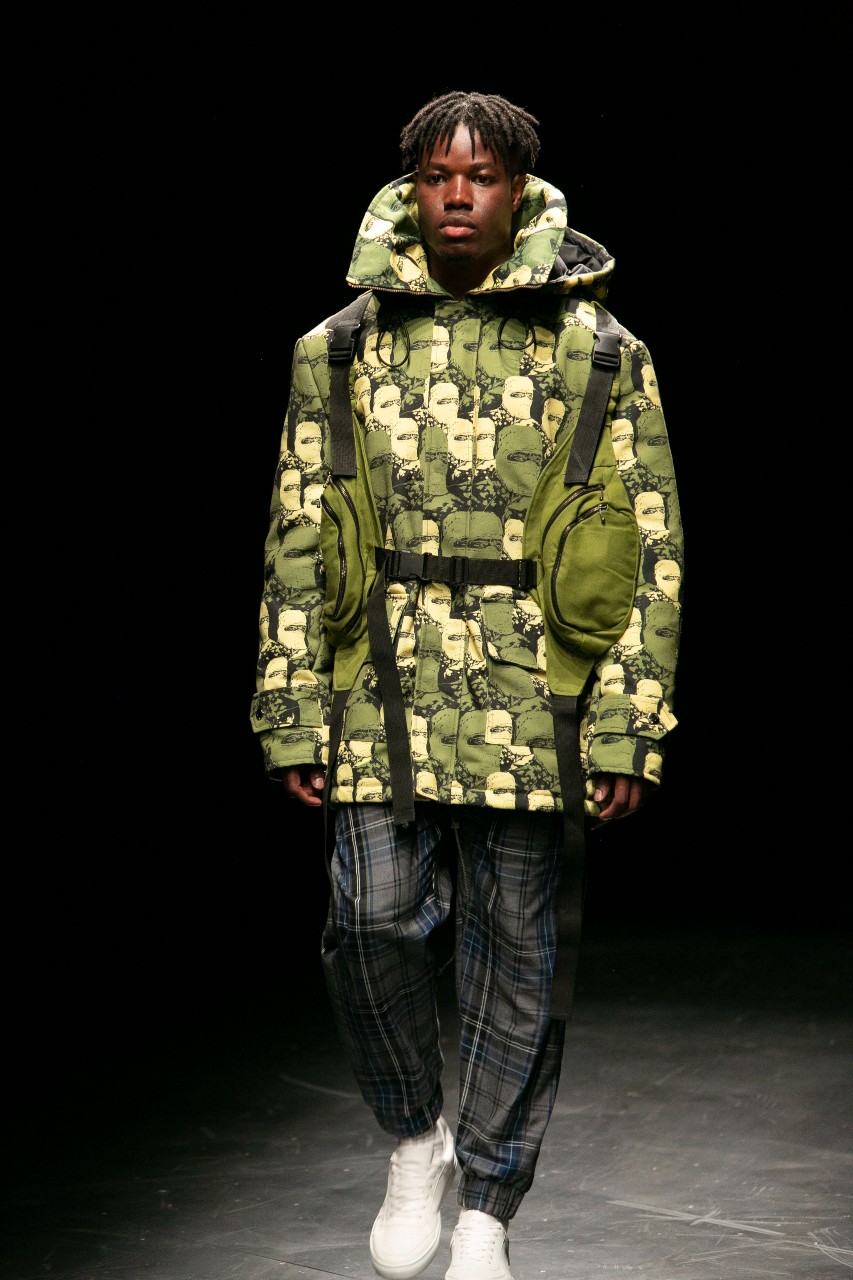 Students from Manchester Fashion Institute at Manchester Metropolitan University will showcase their stunning work to a global industry audience at London Fashion Week.
London Fashion Week (LFW), from June 12-14, will take place digitally, showcasing menswear and womenswear on one digital platform.
The British Fashion Council (BFC) selected Manchester Fashion Institute, at Manchester Metropolitan University as one of 14 universities to create content for the LFW digital platform as part of their commitment to protect and nurture the next generation of creative talent.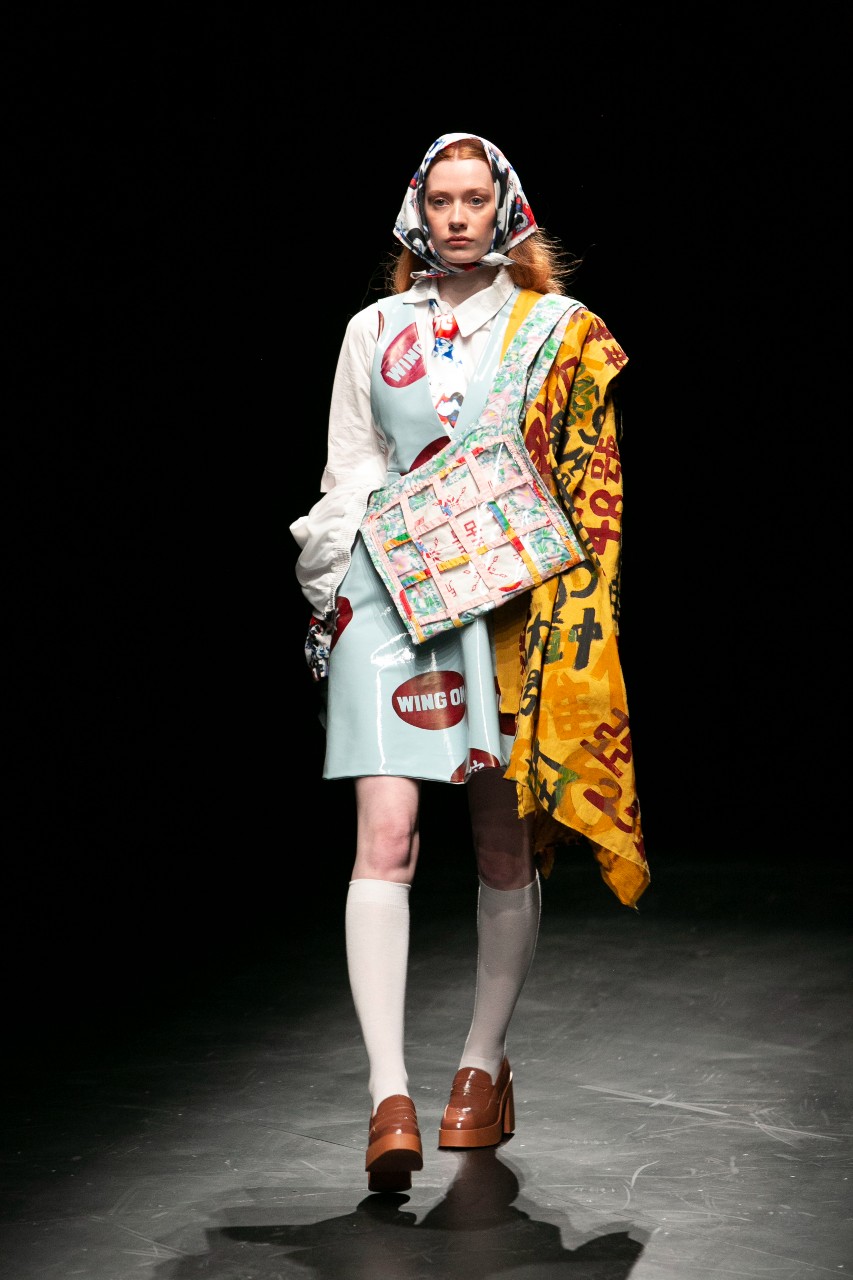 A film showcasing collections by students from BA (Hons) Fashion Design and Technology and (BA) Hons Fashion in a catwalk format will be included on the 'Explore' section of the LFW website under 'Class of 2021' during LFW and will be available to view again throughout the year.
Jo Jenkinson, Deputy Head (Fashion) at Manchester Metropolitan University, said: "This is an amazing opportunity for our graduates to be part of a global fashion event and we are very grateful for the British Fashion Council's continued support for students, graduates and emerging designers, through the colleges council and their education pillar."
A selection of students were chosen to feature in the catwalk film which showcases their creative practice, use of colour and fabrication, technical skills, ability to develop a look, exploration of technical pattern cutting, silhouette development, and contemporary application of traditional textiles and craft techniques.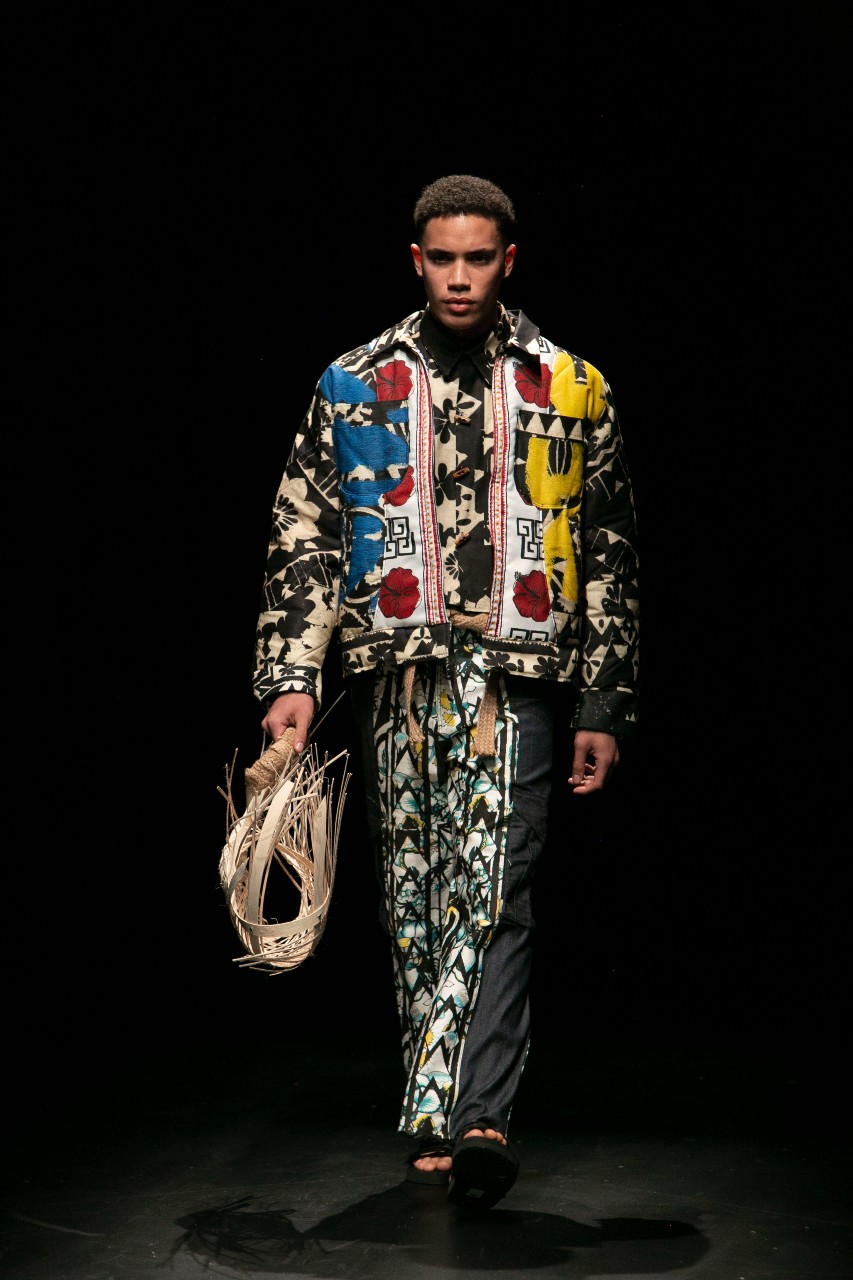 Four students have also been selected to showcase their work as part of a Graduate Fashion Week (GFW) film which is featured on the LFW digital platform.
The GFW film features BA (Hons) Fashion Design and Technology student Jennifer Shaw's womenswear collection. She uses items and garments from the past to inspire shape, print and textures while making use of high-quality fabrications and finishes to ensure longevity.
BA (Hons) Fashion Design Technology student Sarah Duffy showcased her collection which uses digital technology and collaging combined with traditional tailoring and draping techniques to de-construct and re-construct tailored garments.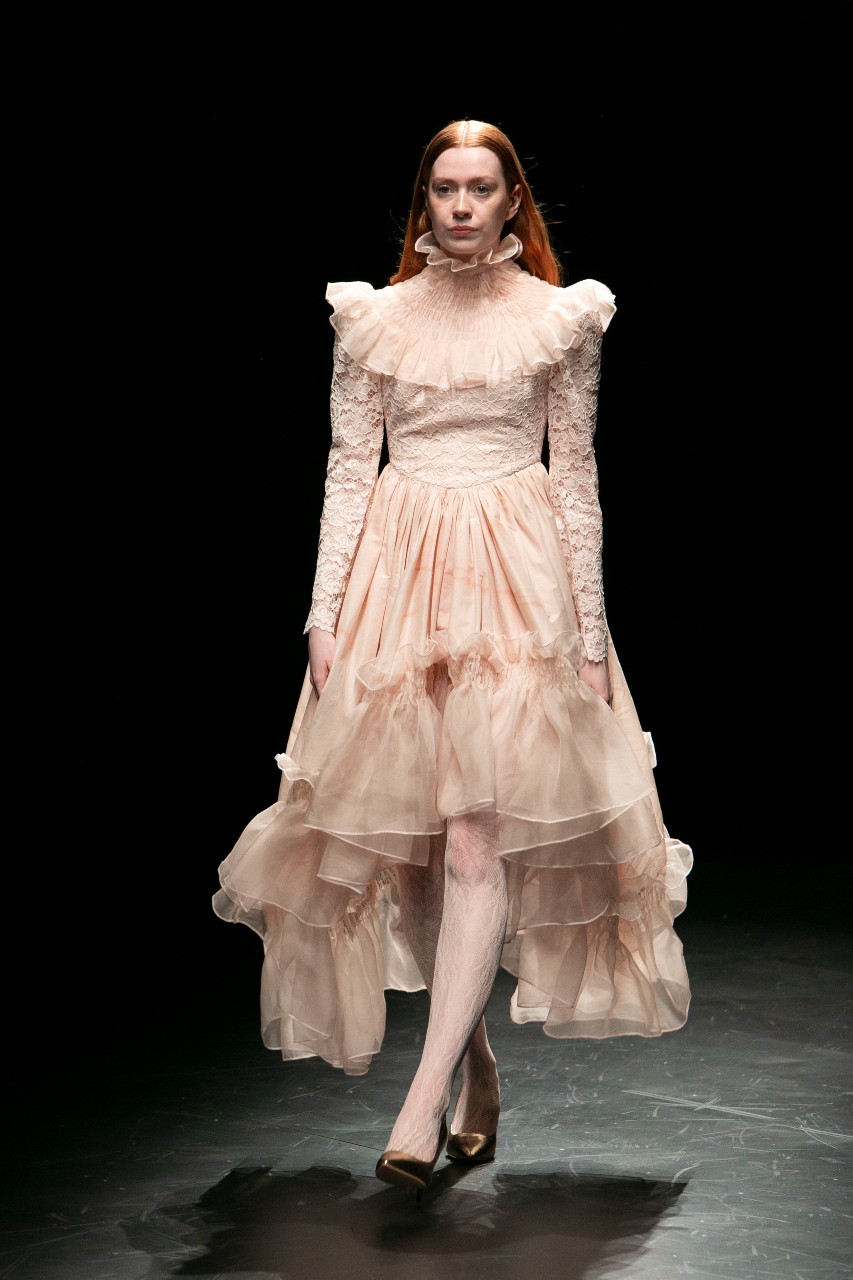 Also featured is BA (Hons) Fashion student Sangharsha Gurung's menswear collection which explores the notions of fitting in and features references to prep school boys and school sports juxtaposed against his Nepalese culture, heritage and influence.
BA (Hons) Fashion student Tamar Levy's menswear collection was highlighted in the film which is a protest against racial profiling, paying tribute to her heritage of the Windrush Generation.
Susan Atkin, Programme Lead for BA (Hons) Fashion, said: "Our students have produced some really exciting work this year which is a joy to see. In addition to great use of colour, materials and silhouette, there is a real sense of craftsmanship and a thoughtfulness to their approaches in creating these garments."