Celebration of fashion business students' work and resilience
22 April 2021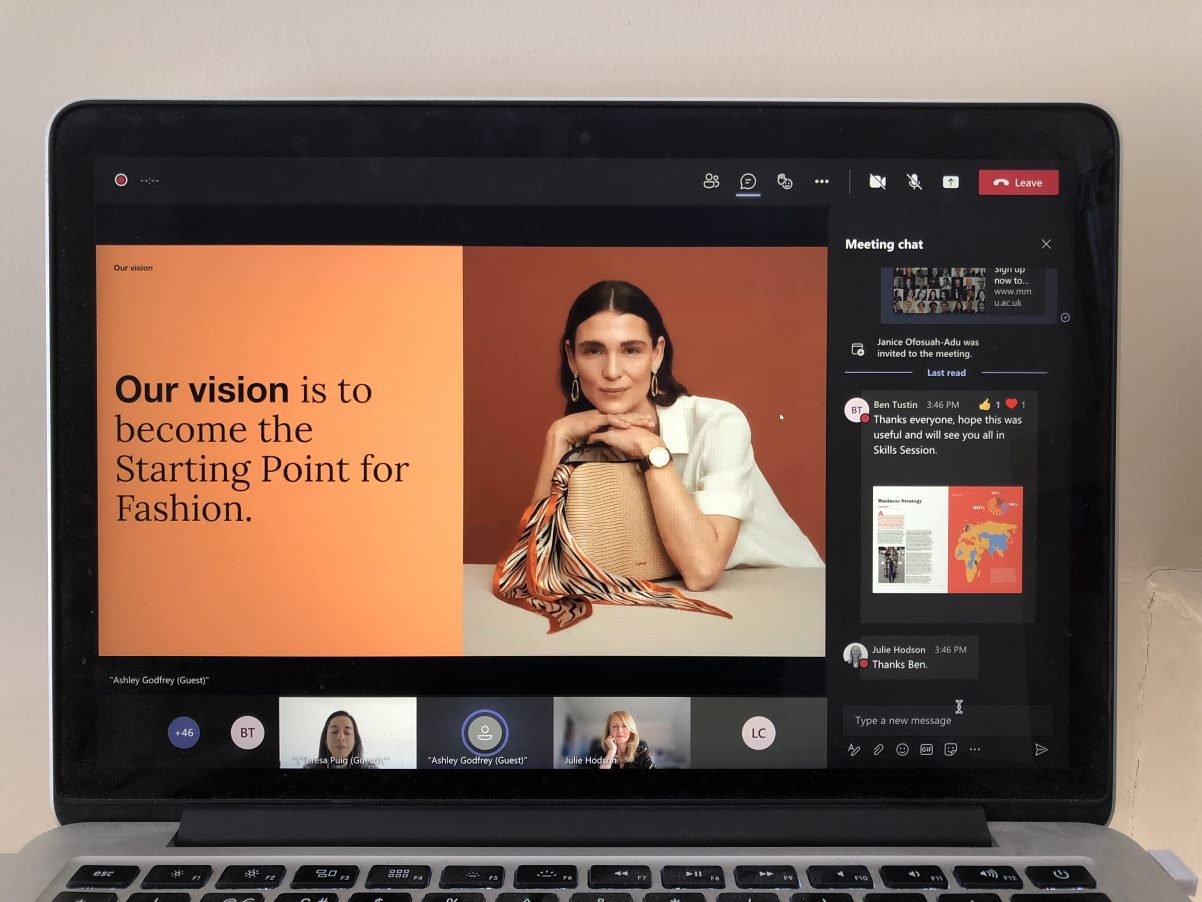 We recently hosted a virtual celebration for our fashion business students to highlight their work and resilience over the past year.
It began with second year students Kathryn Edwards and Tia Brennan presenting some of their work to first year students and talking them through what to expect and how best to prepare for the next academic year. Followed by final year students Emma Taylor and Katie Lee doing the the same for second years.
Ashley Godfrey who is Assistant Buyer (Baby and Kids Accessories) at Zalando then joined us. Ashley graduated from Manchester Fashion Institute in 2019 and has been at Zalando in Berlin ever since. Teresa Puig Vidal who is Unit Lead for Women's Accessories at Zalando also joined. They both talked about Zalando's business, success and the challenges that they have faced over the last year and what the future holds. They also talked about their available intern and graduate roles and how to apply, which was a fantastic opportunity for our students.
Finally, Phil Hodgson, Global Vice President Product and Merchandising Apparel, Jordan Brand at Nike, based at the Portland HQ in the US, then joined us. He talked about his career journey, which started at Littlewoods and how he has redeveloped the Jordan brand.