Fashion students take on live brief with Hirdaramani, Sri Lanka
22 April 2021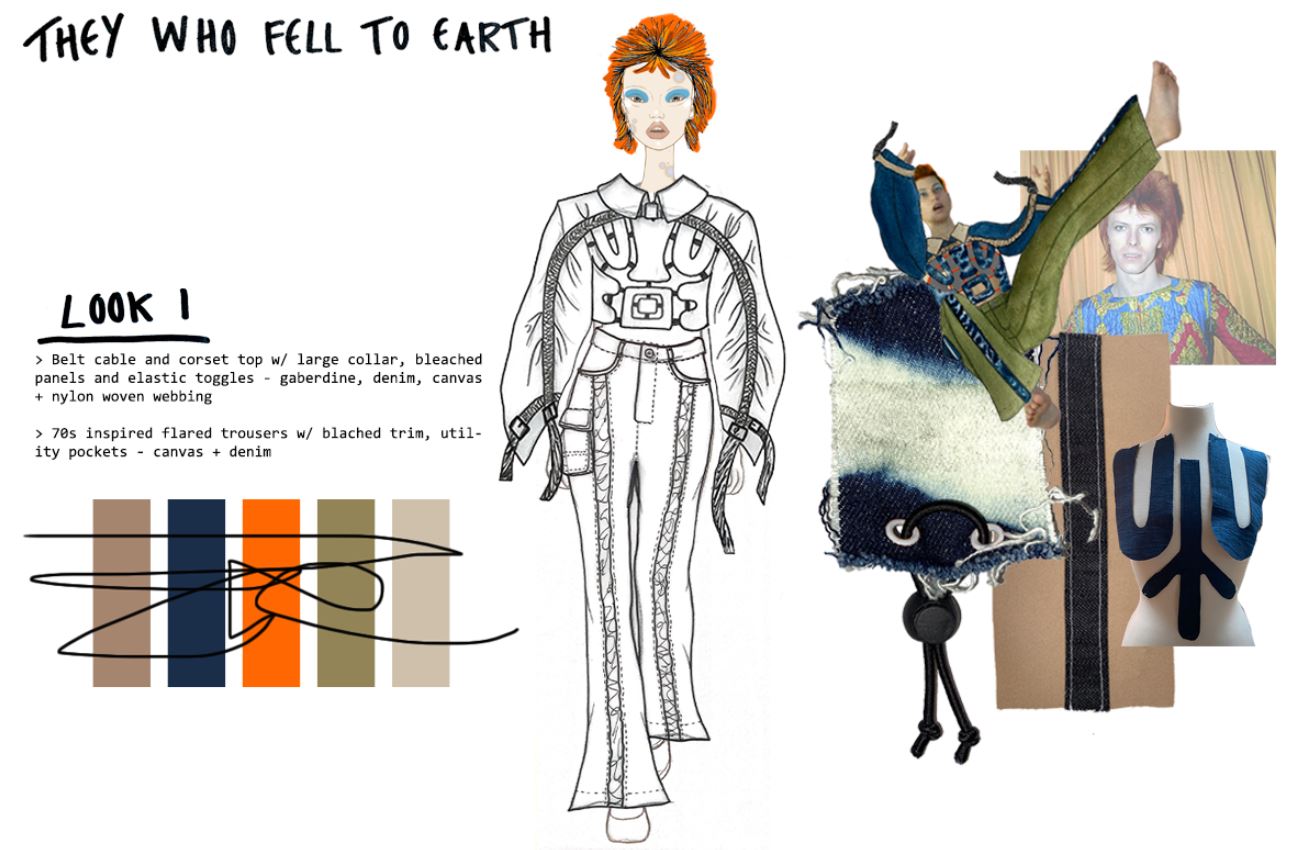 Work by Elizabeth Russell
As part of a project named 'I Want a Future' by second year BA (Hons) Fashion, students have been asked to reimagine their future world through research and design whilst using denim as a base material. Creating fashion with meaning and conscience is the focus of any relevant designer and brand of today. It is no longer a decision; it is a necessity.
Living in Manchester, a previous industrial hub with an expansive history of cloth, BA (Hons) Fashion students were asked to deeply consider their place in the wider design world and create design with intent and long-lasting impact, ultimately using fashion as a 'force for good'.
Students worked alongside industry specialists Hirdaramani for this brief. Hirdaramani are a Sri Lankan future-focused garment manufacturing company who are committed to sustainability, developing innovative 'circular' denim products. During the project, Hirdaramani conducted an exclusive seminar, which included a virtual tour of their facility, discussions on their work around circular denim, denim processes and showcased eco-finishes they have developed in-house.
In the next few months, the project will continue as three students will be selected by a panel and their garments will be made by Hirdaramani and showcased both in Sri Lanka and the UK.