Fashion graduate wins scholarship to study haute couture in Paris
03 February 2021
Emily Tonge announced as winner of global Arts of Fashion competition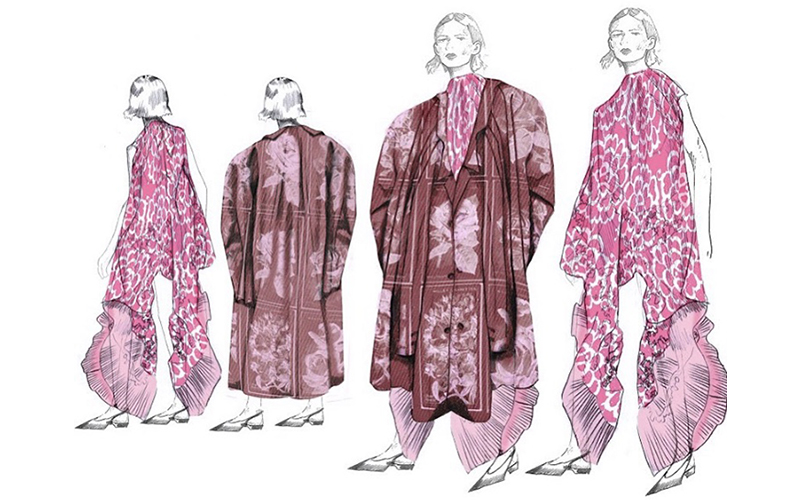 A recent fashion graduate will study Parisian haute couture after being announced as the winner of the International Arts of Fashion competition.

Emily Tonge, who graduated from BA (Hons) Fashion at Manchester Fashion Institute in 2020, has been named as one of nine winners of the prestigious global competition and was awarded with the Arts of Fashion Masterclass Scholarship Award.

The International Arts of Fashion competition has been promoting, rewarding and celebrating emerging designers and their creativity since 2002.

Tonge will attend a four-week summer masterclass at the Paris Decorative Arts Museum to study the diverse, unique and rich culture of craftmanship from the tradition of Parisian haute couture, the creation of exclusive custom-made high-end fashion.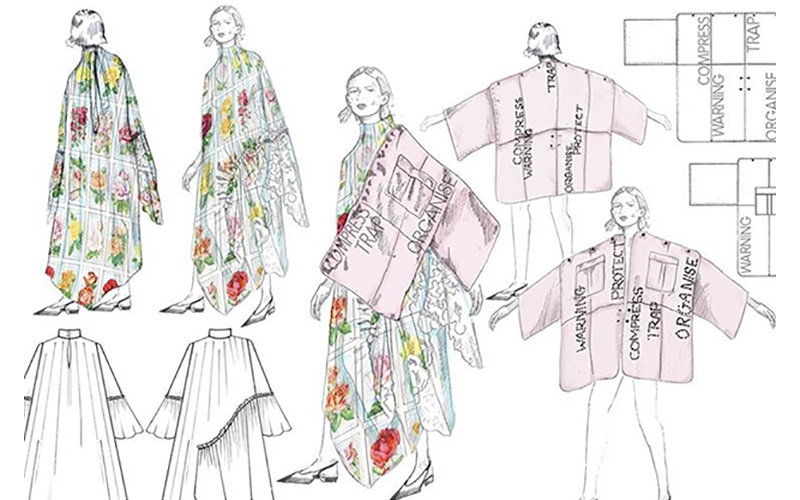 She will have the opportunity to experience haute couture expertise from prestigious fashion houses Maison Lesage and Maison Lemarie and Lognon - which are both part of Les Metiers d'Art Chanel – and work with a guest creative designer.

Tonge said: "The Arts of Fashion foundation have been a fantastic supporter of international fashion graduates and it has been really special to have been a part of this year's 50 finalists. The show and production that Arts of Fashion Foundation created for the finalists of the competition was incredible and exceeded all expectations. To have my work shown at the Louvre was surreal and I felt honoured to be shown alongside so many talented graduates.

"After graduating into such a tumultuous year and it has been extremely exciting to be named as one of the winners of the Arts of Fashion Masterclass Scholarship Award. I feel very lucky and extremely grateful to be given the opportunity to study in Paris this summer. Working alongside such prestigious couture fashion houses and experiencing the world of haute couture first hand, will be an invaluable experience. I'm really looking forward to absorbing as much as I can from this time and taking the skills and knowledge I learn from the Masterclass with me into my masters at RCA."

The judging panel included fashion illustrator Aurore de la Morinerie, CEO of Maison Montex & Studio MTX Maria Roques, fashion curator Sylvie Marot and creative designers Alicia Declerck, Emily Moon, Peggy Huynh Kinh, and Zhanna Belskaya.


This year's competition received 397 entries from which the judges identified 50 finalists based on their projects on the theme of 'Invisibility'.

Alongside Tonge, BA (Hons) Fashion graduates Anna Rankin and Adriynne Pagud were selected as finalists in the competition. A film showcasing two final looks from all three graduates is featured on the Arts of Fashion Foundation website.

Dr Susan Atkin, Programme Lead for BA (Hons) Fashion, said: "We are delighted that Emily has won this prestigious award, her work is a fine balance between delicate womenswear in silks and refined prints alongside stronger outerwear shapes in leather. Her skills in both the designing and craft of fashion are excellent and these will be further developed as a result of her award, a masterclass in haute couture.

"The opportunities this competition offers, not just for the winners but the process of being a finalist are excellent and the experience has been beneficial for all our finalists. As with Emily, craft and a real sense of materiality was prevalent in Anna and Adriynne's work, reflecting a move to more considered approach to fashion design."