Students create own fashion womenswear business
23 November 2020
Aria Cove is offering Manchester Fashion Institute students an exclusive discount.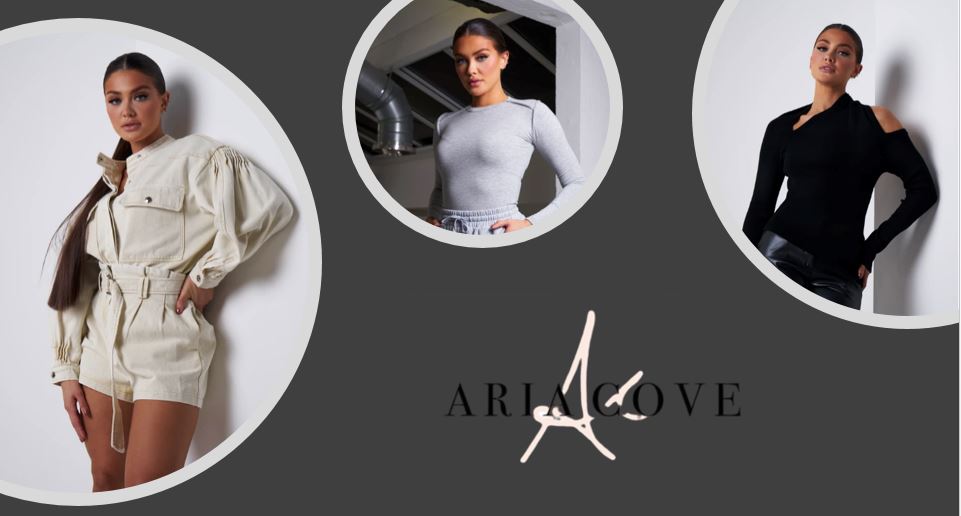 Fashion Buying and Merchandising's Lucy Owen (current final year) and Ellie Wright (recent graduate), formed a friendship on their course and both had a desire to start their own clothing business.
They founded their womenswear business in 2018, with the aim of giving women confidence in what they wear and who they want to be, and have been incredibly successful since. Their success doesn't stop at their 27K Instagram followers, but world renowned British fashion retailer ASOS loved their ranges so much they wanted a piece of the action and now stock exclusive Aria Cove lines.
Lucy and Ellie say they wanted to "create luxury products that are accessible to all women to give them the fashion they need, whilst being mindful and responsible of the environment. We make pieces that you can re-wear in endless different ways.
Our company isn't fast fashion – it is circular fashion, we wanted to be kind to the environment, which is why Aria Cove has teamed up with ReGAIN, an app that allows you to take part in reducing the pile up of unwanted clothes in landfill sites across the UK. The app allows you to turn your unwanted clothes into discounts to get cash off your next Aria Cove purchase."
Aria Cove have also kindly offered Manchester Fashion Institute's students an exclusive 20% discount code throughout the month of December. Students can find information about this in their student inboxes!