University technicians produce masks for facilities colleagues
20 August 2020
250 facemasks created in collaboration between fashion and textiles technicians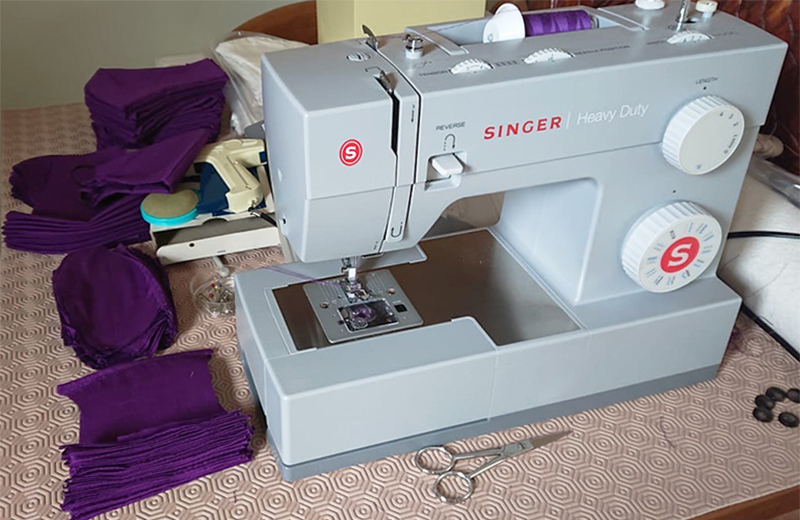 University fashion and textiles technicians have been supporting staff to return safely to work on campus by using their expert skills to sew hundreds of facemasks.

In total, 250 facemasks have been created for the University's Estates, Facilities and Capital Development team as part of a collaboration between fashion and textiles technicians from Manchester Metropolitan's Manchester Fashion Institute and Manchester School of Art.

The Estates, Facilities and Capital Development team approached the University's Technical Services team about creating facemasks for their staff ahead of them returning to work on campus.

Several members of the Technical Services team volunteered their time to help with creating a batch of facemasks. Mandy Tolley, Assistant Technical Officer at Manchester School of Art, firstly sourced materials for the team to use, including fabric and elastic, and delivered these directly to their homes.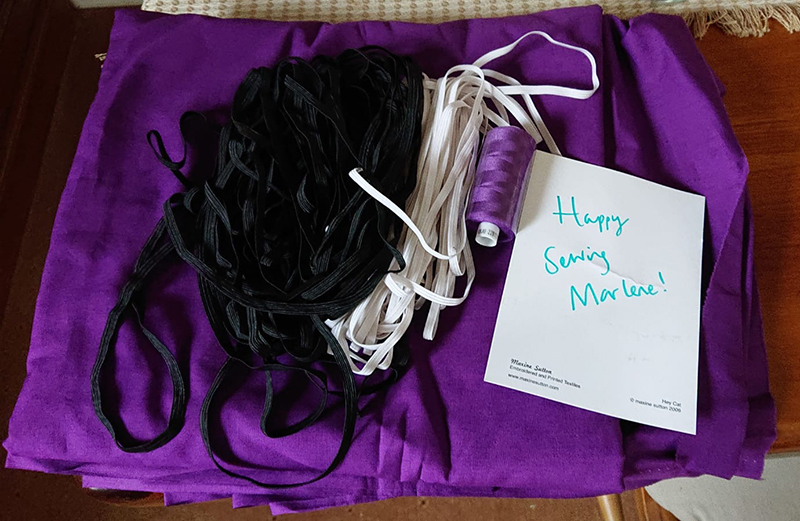 The team of technicians, which included Marlene Taylor, Yvonne Bell, Ronnie Wilson, Mandy Tolley, Maria Sykes, Julie Allen and Jayne Gill, then started to work on creating the facemasks from home using their sewing machines.

The team downloaded pattern templates from the internet to use as a starting point for creating their own lay plan. Made up of interlocking pieces, the lay plan positions pattern templates onto the fabric in the most economical way, helping to minimise the amount of fabric waste before starting with sewing.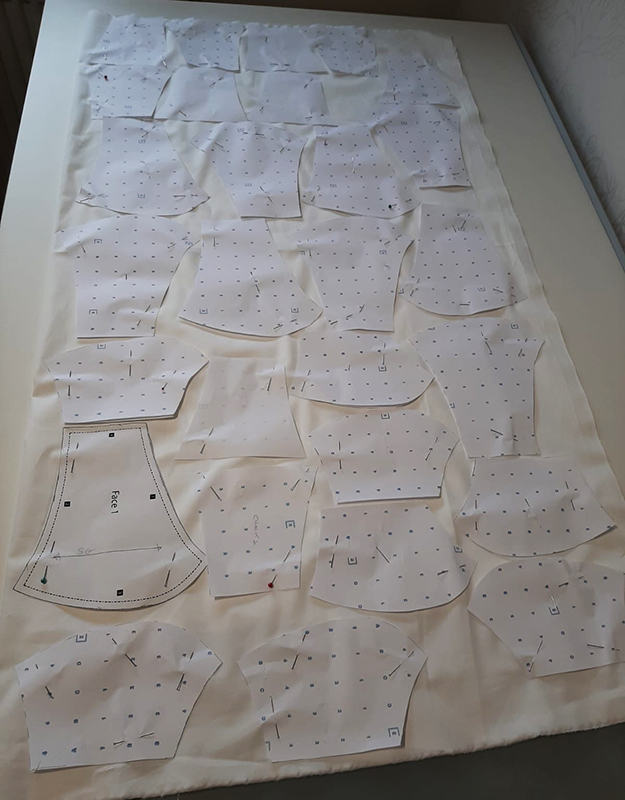 Mandy Tolley, Assistant Technical Officer at Manchester School of Art, said: "It was great to see that although the ways in which we work within the University had come to a stop, by combining the skills of technicians from across Manchester School of Art and Manchester Fashion Institute there were still practical things that we could do as part of a wider team.

"My contribution included sourcing fabrics and elastics at a time when non-essential shops and our usual suppliers were closed. Fortunately, I was able to source enough materials from a friend who owns a fabric shop, and I delivered materials directly to the team of technicians who had volunteered to sew the facemasks. It was very rewarding to know that our work was going to benefit colleagues working in the Estates, Facilities and Capital Development team."

The finished facemasks have since been used by the Estates, Facilities and Capital Development team as one of the first teams to return onto campus.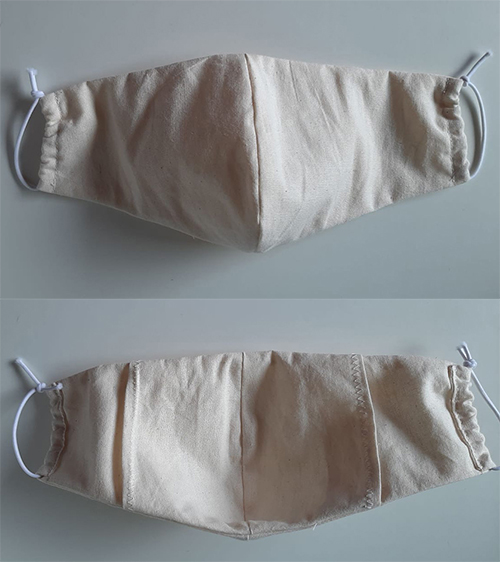 Chris Fry, Assistant Facilities Manager, said: "It has been great to work closely with the Technical Services team and to use their expertise to produce the masks required. It is a fantastic example of utilising resource within such a diverse organisation."

The Technical Services team is now starting to work on their second batch of facemasks which will be used by Technical Services staff.