Fashion students cross virtual borders to China to collaborate during lockdown
11 August 2020
New project with Beijing Institute of Fashion Technology is latest example of international partnership in the country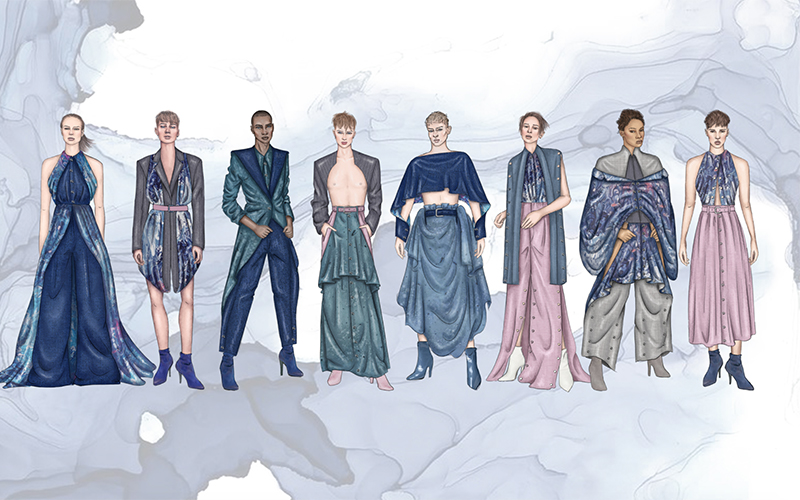 Fashion students from Manchester and Beijing have collaborated on a range of new virtual collections, designed in the midst of a global lockdown.
During lockdown, second year Fashion Design and Technology students took part in the first collaborative creative design project working with students from Beijing Institute of Fashion Technology (BIFT).
This four-week project saw students responding and designing to themes around inclusivity, sustainability and diversity.
Students connected with each other remotely and applied their ideas to fashion contexts to produce a range of collaborative collections which will be showcased at both institutions over the next year.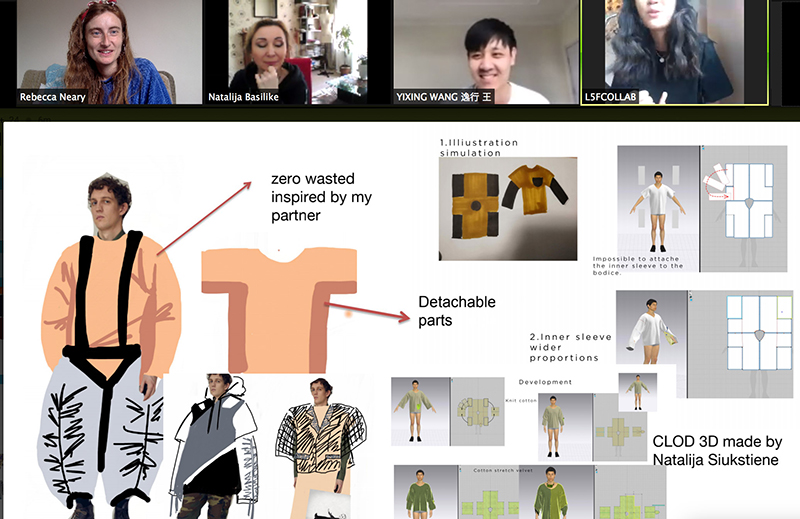 Jane Ledbury, International Lead at Manchester Fashion Institute said: "Virtual mobility projects like this collaboration with BIFT provide students with opportunities for intercultural communication and provides an excellent grounding on entrance to the global fashion industry, where international communication will play a part across many of the roles students will gain on graduation within the fashion supply chain."
Due to the nature of this project, taking place during the global COVID-19 lockdown, students had to adapt their practice and utilise technology, making use of fashion design software CLO-3D to communicate and sample 3D garments without having to use any materials.
Rebecca Neary, Lecturer in Fashion Design & Technology said: "This project became an unexpected gift going into lockdown. It's been wonderful to see the students be so creative and adaptive in their practice whilst engaging in deep dialogue with international counterparts. It's been a great reflection point for both staff and students in how we can engage with students using virtual spaces with material-based practical subjects."

Students Antonina Wotjaszek, Francesca Merrick and Sarah Duffy, and their BIFT counterparts; Wang Ziding, ALaiShi and He Yiran have worked with the Technical Services team to manufacture the garments they have designed, using donated high-end fabrics.
Meanwhile, Charlie-Orr Ewing, Jemma Persson and BIFT students Dong Ziqian, Xinyang Luo and Zhao Yongqi, will be showcasing their Illustrations alongside chosen outfits. Martha Lebeau and Zoe Dixon will showcase and animate their garments on avatars alongside the physical garments. Natalija Suskstiene collaborated with BIFT student Li Yu, to produce an international CLO-3D collection.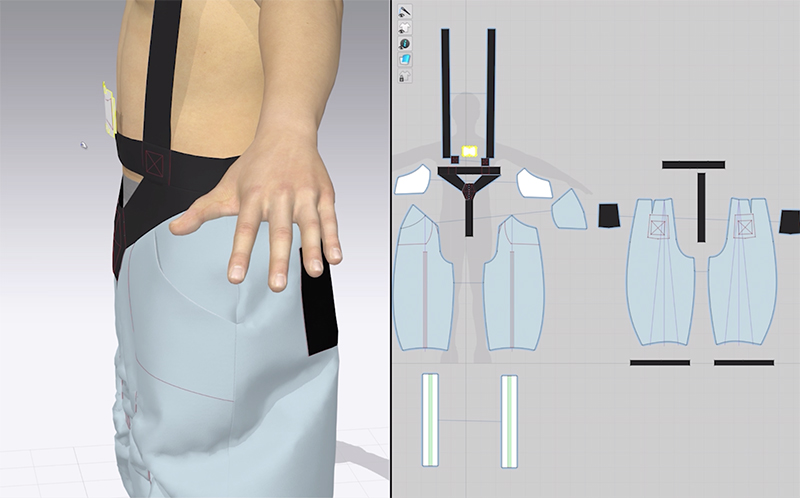 During their final Zoom call, students reflected on their experience and the way in which they have worked together. Some students have created narrated films to discuss their projects and reflect on their collaborations, including students Francesca Merric and Ziru Liu, and Jemma Persson and Dong Ziqian.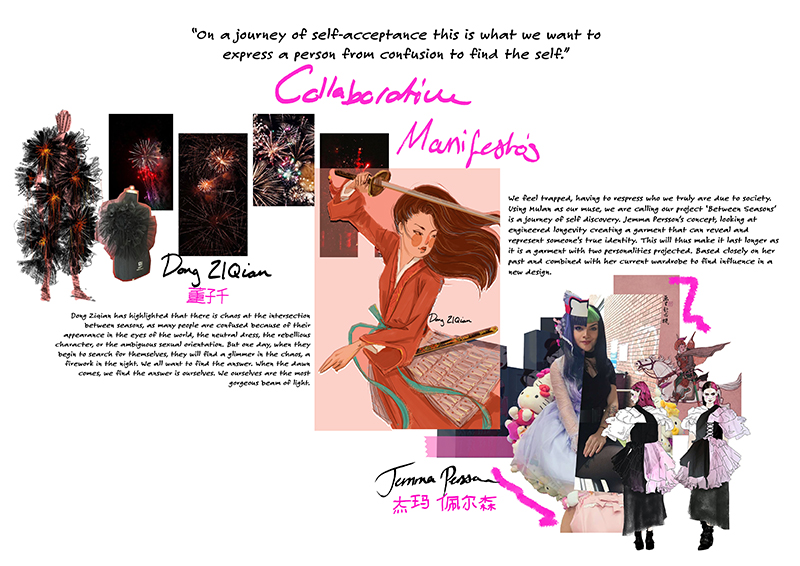 Rachelle Viader-Knowles, Head of International for Arts and Humanities said: "This is a great example of 'virtual mobility', giving students the opportunity to collaborate with peers in another country. Such projects help prepare students for the future of work, supporting the development of skills in intercultural communication and teamwork alongside their subject-based learning. These projects can be really challenging, but as the design outcome of this collaboration demonstrate, they can often lead to ambitious results that take students one step closer to 'global career ready."
Manchester Fashion Institute has a longstanding partnership with BIFT, working closely with their team which includes Jie Yang, Associate Dean, Wenxiao Wang, Workshop Coordinator, and tutor Lan Lan; Yixing Wang. This recent collaboration has uncovered specialist areas and commonalities in practice between students and staff at both institutions and further projects are currently being planned to help to build on this.
Shen Fei, Professor at BIFT said: "The international workshop project is experimental and creative, cross the space and echo the times' topic, especially during the special period. All our staff and students will cherish this significant experience in our hearts. Though the project is over, the encouragement and inspirations will go on."