Students and staff collaborate on employability skills guide
15 July 2020
The guide will be used to support future students at both undergraduate and postgraduate levels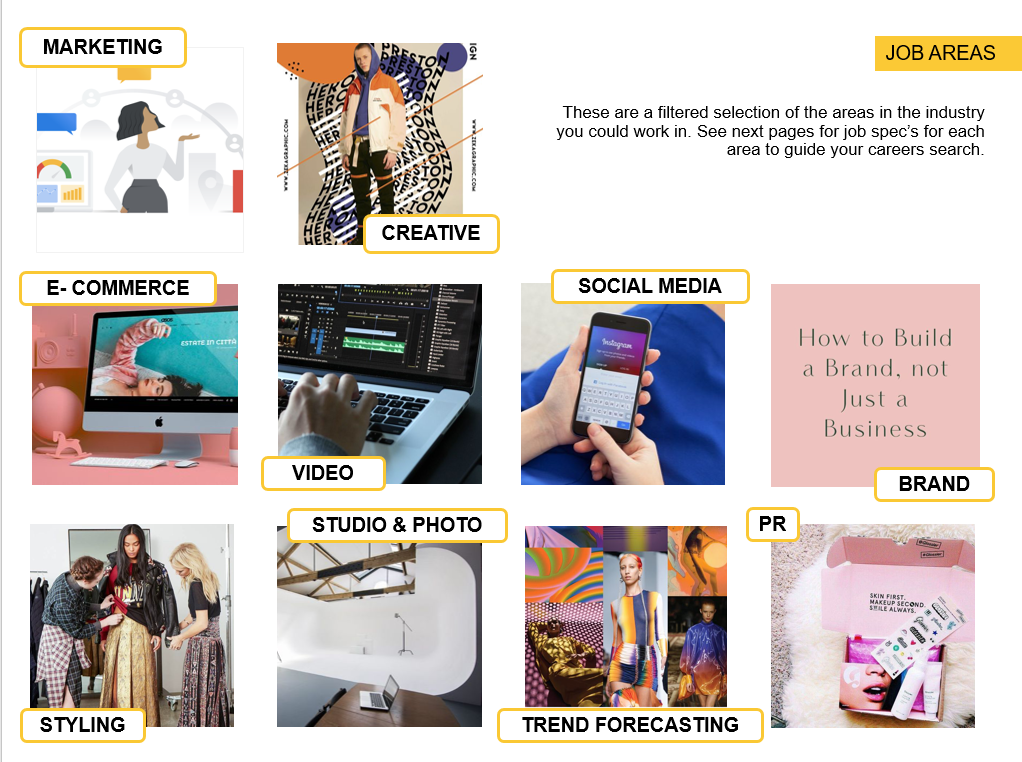 A collaboration between academics, the University careers team and Fashion Institute students has resulted in the production of a student's guide to developing employability skills and securing graduate roles.
Senior lecturer Lisa Trencher and faculty careers team member Imogen Knox were joined by students Katie Hopkins and Wrae Ventre-Long for the summer research internship - part of Manchester Met's third-term activities programme, which was moved online due to COVID-19.
Working from weekly Zoom meetings, the student's final guide covers a broad range of topics, including how to effectively self-promote using social media, how to craft a CV with impact and how to tailor applications for specific job roles. Katie, a Fashion Promotion graduate student, developed the branding for the final presentation, and worked with Fashion Buying and Merchandising student Wrae to explore job opportunities and advise fellow students on best practice.
Looking back at the project, graduate Katie said that "Completing a third term internship has been pivotal to my professional development upon graduation. Being challenged to create a student's guide to a graduate job search has been an invaluable experience. By understanding employability, job areas for Fashion Promotion graduates and how crucial self-promotion can be in the creative industry, I hope my handbook can boost the confidence of other students as it has my own." With Wrae adding that the internship was "Beneficial, both in applying for an internship and building my confidence for applying for graduate roles. It was enjoyable seeing the project come together as we were all working remotely".
Senior Lecturer and Pathway Lead in MA Fashion Buying & Merchandising Management Lisa Trencher described the student interns as "Amazing, enthusiastic, professional, full of ideas and they really took ownership of the project working well together- they had never met before the project, were different levels of study and from different courses- so this was lovely to see. It was fantastic to see their weekly progress and get to know them - it was also great to see students working so positively at such a challenging time."
"The output is amazing- two fantastic presentations we can share with other students- both postgraduate and undergraduate. Imogen from our careers team was wonderful too. Doing the project in lockdown was, surprisingly, a great way to collaborate – the girls said they had gained more confidence in themselves from doing the project which was wonderful to hear. Both Imogen and myself were blown away by the output and are really proud of Katie and Wrae."