Manchester Fashion Institute awarded CMI HE Partner of the Year
21 May 2020
Recognition given for impact on student experience, professional development and employability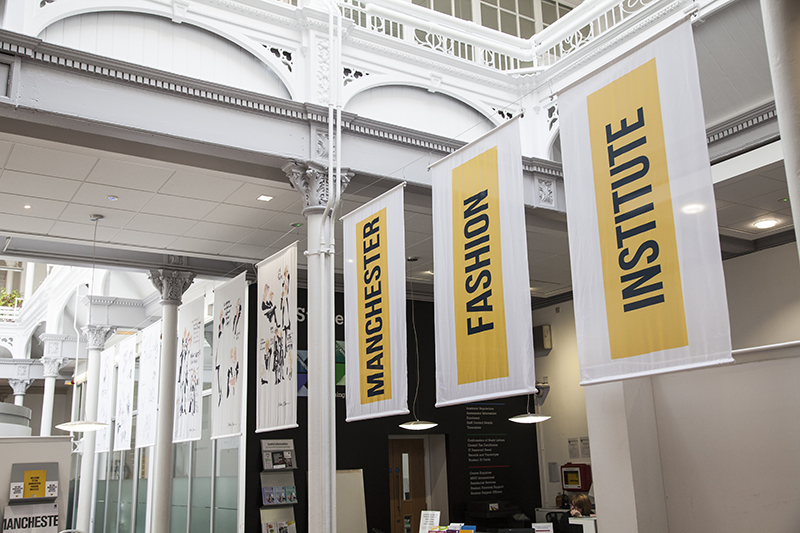 The University's Manchester Fashion Institute (MFI) has been named as Chartered Management Institute (CMI) HE Partner of the Year 2020.

CMI is the leading authority on management and leadership in the UK and their annual Partner Awards celebrate excellence in the CMI community. CMI HE Partner of the Year is a national award given to higher education partners who have made an outstanding impact on student experience, professional development and employability as a result of their partnership.

MFI fought off competition from around 80 other universities in the UK who currently partner with the CMI to be awarded HE Partner of the Year.

Sam Chandrasekara, Programme Leader BA(Hons) Fashion Business & Management said: "I'm hugely delighted, not just for me, but for my team. Together we have shaped a course that equips graduates with academic skills and commercial know-how to solve real-world problems. Its strength is its view into the future at what businesses need today and in five years' time when learners graduate and are working in the fashion industry.

"Working closely with the CMI, we've developed the programme to create a course that has robust business and management content, with a focus on fashion. The course looks at fashion business based on the needs and wants of the customer and analyses the data around it, through the core functions of sourcing, merchandising, marketing as well as finance. It's about looking at the business as a whole. You can't work in silos anymore. What makes our relationship with the CMI so exciting is that we're able to get that commercial viewpoint."

Maria Malone, Principal Lecturer for Fashion Business said: "The CMI's involvement with Manchester Fashion Institute is the brainchild of Sam Chandrasekara and I really wanted her to be recognised. You would not typically align a CMI qualification with a fashion course, but as far as the student feedback is concerned they, and employers, find the dual accreditation attractive. Employability improves and our reputation increases, much of this success, I believe, is down to our partnership with the CMI."

For more information about CMI and the Partner Awards please visit the CMI website.