Fashion students design new MMU Sport kits
02 December 2019
All 43 of the University's sports teams will wear the new designs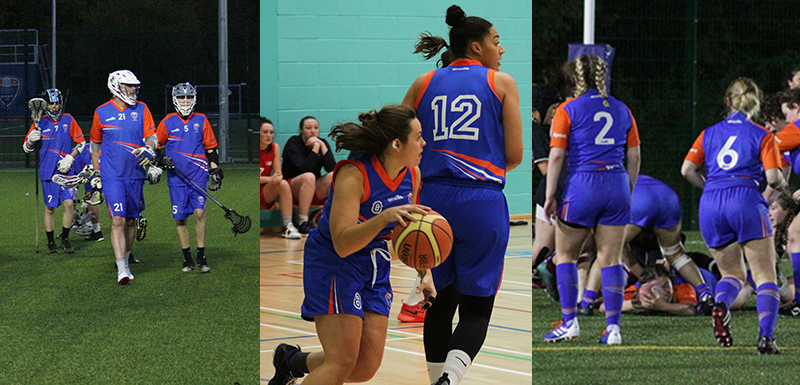 University fashion students have redesigned the MMU Sport kits that are worn by all 43 of Manchester Metropolitan's sport teams.
From football to swimming, and everything in between, all students involved in representing the University in the famous blue and orange strip will be showcasing the new vibrant and modern design throughout the academic year.
Textiles student and athletics chair Anja Cox Cunningham, and Fashion Buying and Merchandising student and rounders chair, Joe McCarthy, used both their fashion expertise and sporting knowledge to design the new kits to help the University stand out in both style and performance.
Joe said: "The Manchester Met sport kits were always a topic of discussion within our team, so when the invite to help design the new kits came about, I was extremely excited. Our aim was to create a new kit that still represented our University colours while looking professional and current."
Anja added: "As part of both the swimming and athletics clubs, I was aware of the needs for the kit, as well as the aspects that students aren't so keen on – let's be honest, orange isn't everyone's cup of tea!
"I really focused on the needs for the athletics kit, this included having women's shape wear, smaller sizes, racer backs and a more breathable, stretchy material – all of which was transferable to a lot of women's kit, such as the netball dress and cycling tops."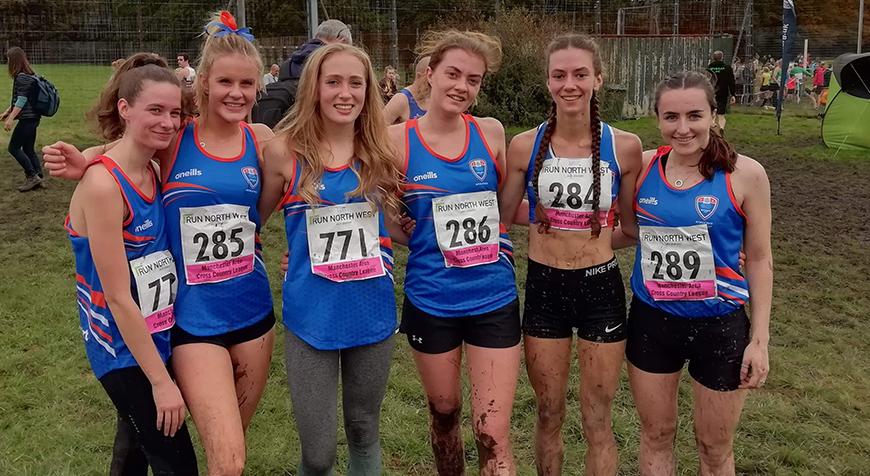 As part of the design process, Joe and Anja worked closely with sport clothing supplier O'Neills, which gave them first-hand experience of working within the fashion industry.
Joe said: "Working alongside O'Neills was a fantastic experience. The design team helped us come up with 12 different designs based on our feedback, which we then whittled down to the final four and asked students to vote for their favourite.
"The refresh of our kits now makes our team look more unified and we're even more #McrMetProud to fly the flag for our University."
Anja is also pleased with the new kits. She said: "The new kits are amazing. They now fit much better, have a better range of sizes and a more modern material. The University colours are still promoted, but in a more professional manner and I hope the new kit will give teams a morale boost in competitions throughout the year.
"I am really thankful to the University for this amazing opportunity to gain industry experience, which is so relevant to my textiles degree."
Find out more about University sport teams on the MMU Sport website.