Romena Akhtar
BA (Hons) Fashion Design Technology (Womenswear) 2020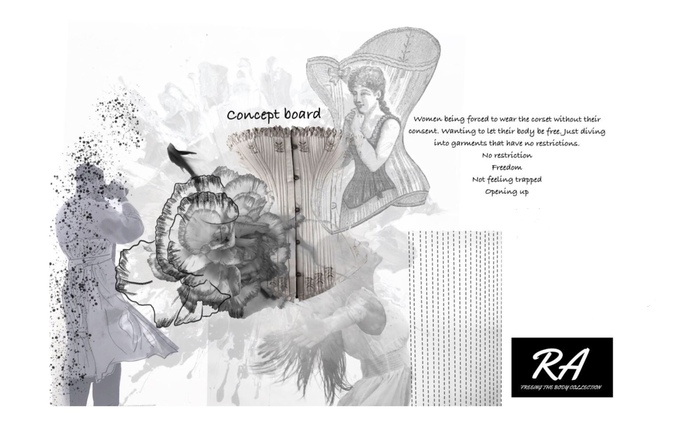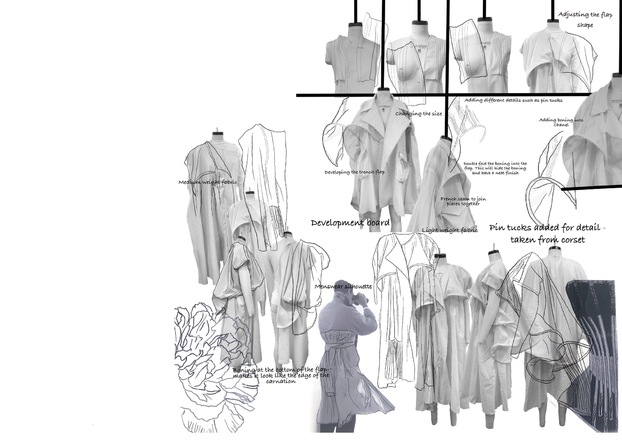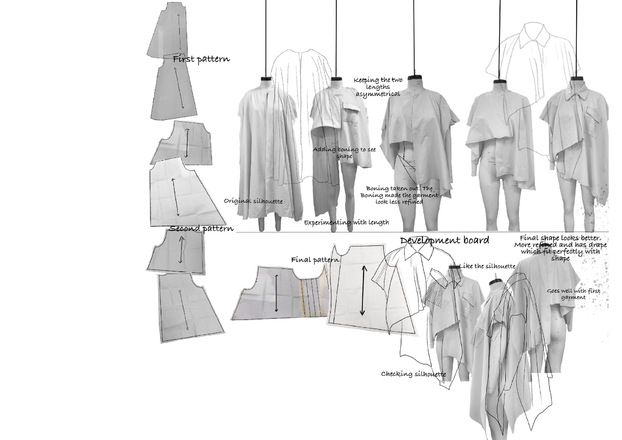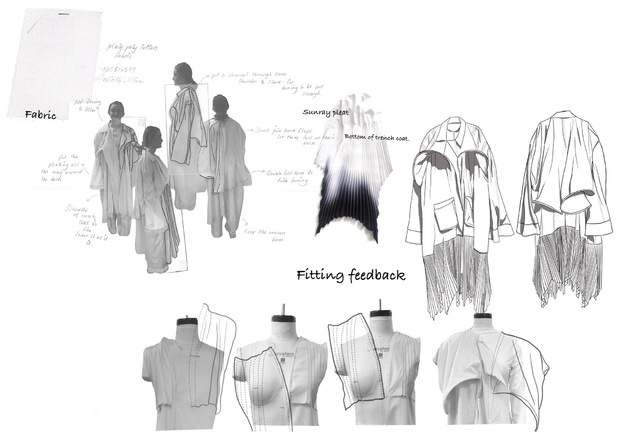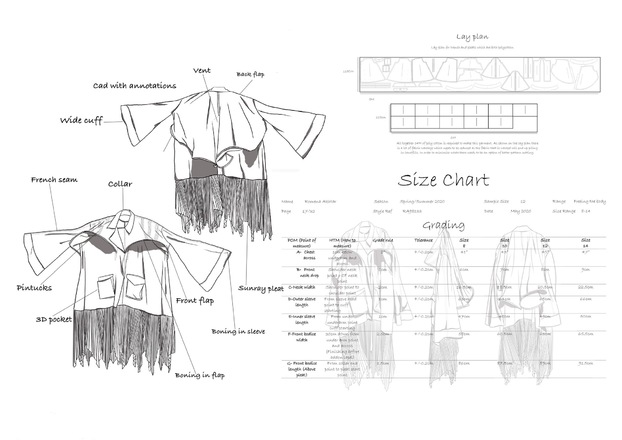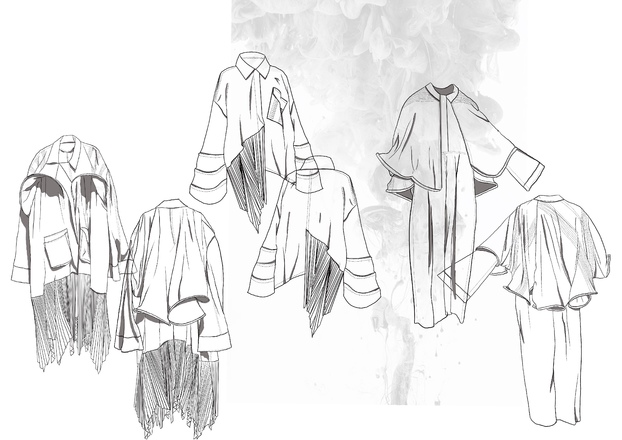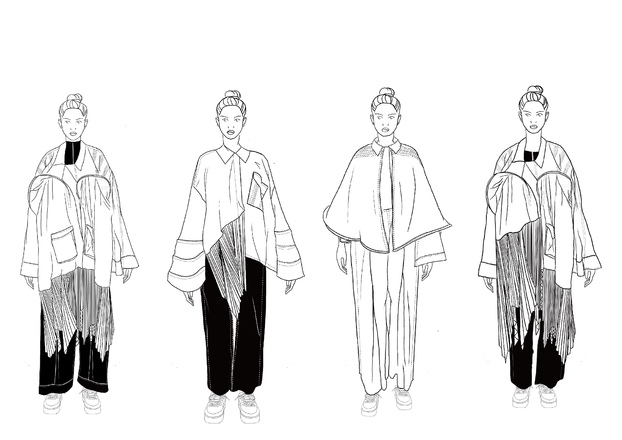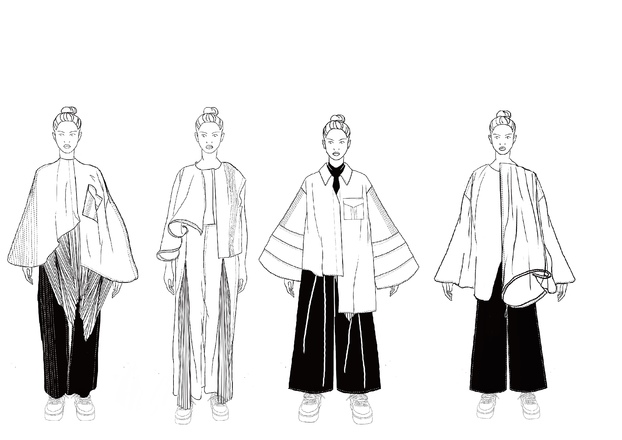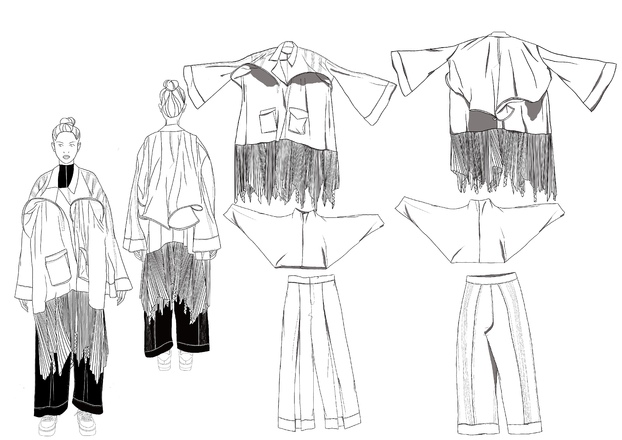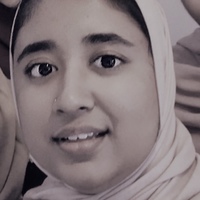 Romena Akhtar
BA (Hons) Fashion Design Technology (Womenswear) 2020
I specialise in Womenswear with an interest in pattern cutting, design development and design from 2D to 3D. I have gained experience in styling for the Asian wedding fair which involved working under pressure and within a team to meet deadlines.
My collection is focused on 'Freeing the Body' by looking at the corset and it's restriction in comparison to menswear garments, where this is largely absent. The carnation flower represents freedom and detail. Employing a contrasting monochrome palette, this collection is bold, but contains a hidden message. This collection has been designed for the luxury market as the fabrics used are delicate and fine also the details on the garments have been considered effectively with great attention.
I am interested in pursuing a job in designing or pattern cutting where I aim to develop my skills further in order to advance in my career.