Robyn King
BA (Hons) Fashion Design Technology (Womenswear) 2020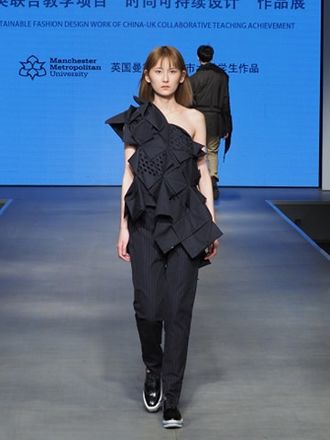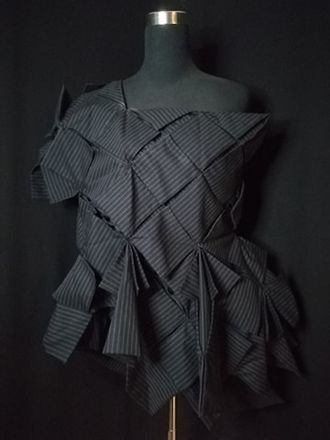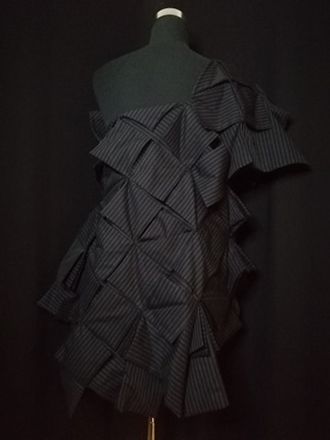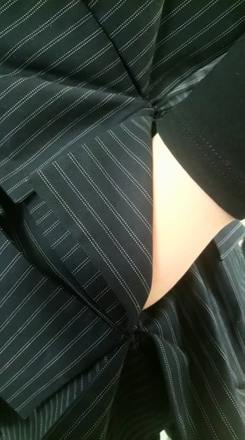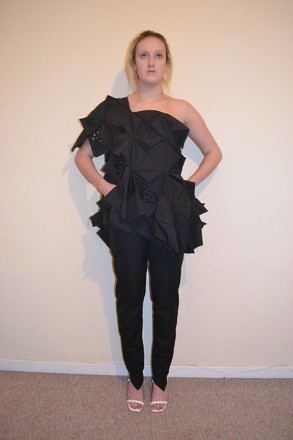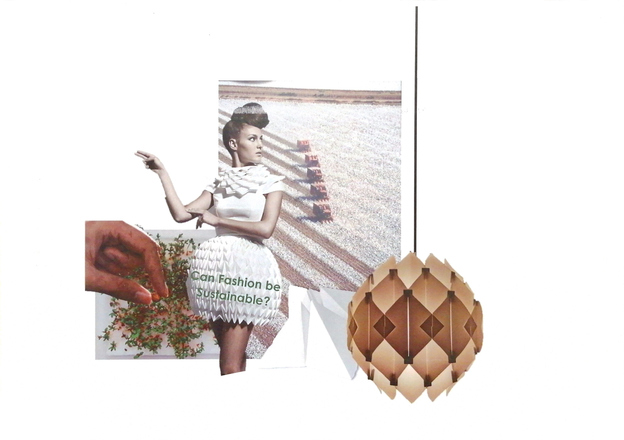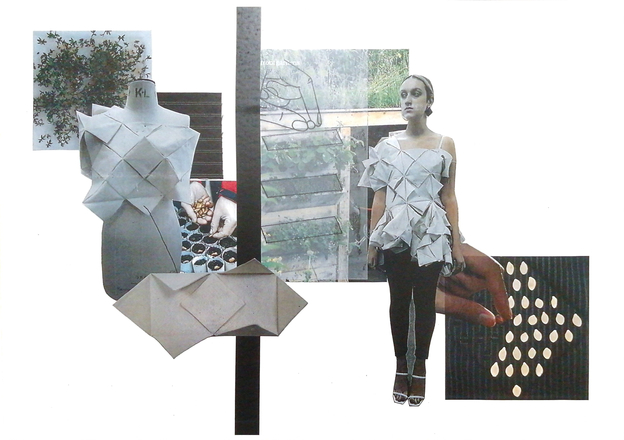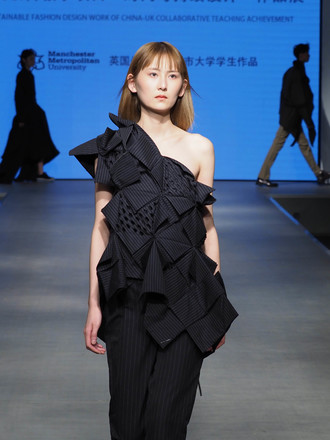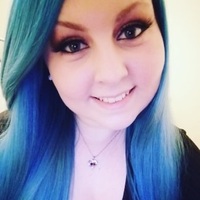 Robyn King
BA (Hons) Fashion Design Technology (Womenswear) 2020
Specialising in Womenswear, my greatest achievement to date was having my garments showcased at the China-UK Collaborative Sustainable Fashion conference at Wuhan Textile University in 2019.
My 'Forces for a Sustainable Change' project was based on accepting fast fashion, as long as we can find a more sustainable process. Switching back to using natural fibres means we can reduce plastic waste and pollution. Cottons and linens are biodegradable; instead of decomposing in landfill they could be replanted into the earth alongside crops and plants to support biodiversity and important insects such as bees. Without bees life on earth ceases to exist. My solution benefits both the fashion industry and a step in the right direction for humanity.
The bodice silhouette takes inspiration from the Japanese origami folding technique. Constructed solely from squares I was able to eliminate fabric wastage. These garments also show skills in pinstripe pattern matching and laser cutting.
I am interested in finding new pattern and sewing techniques to benefit the environment and to also push the boundaries of contemporary fashion. I am interested in pursuing a career in both pattern cutting technology and garment construction to develop this further.