Holly Walker
BA (Hons) Fashion Design Technology (Menswear) 2020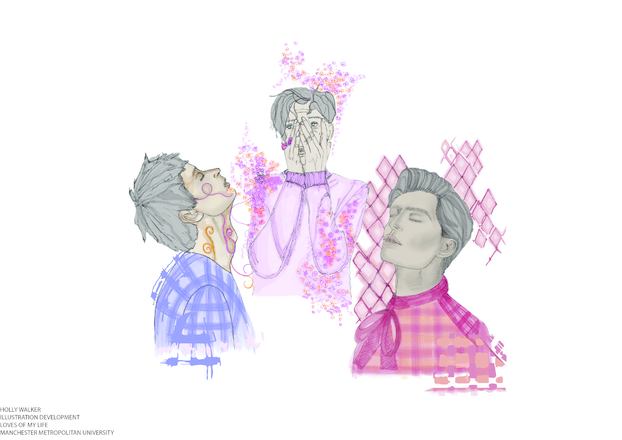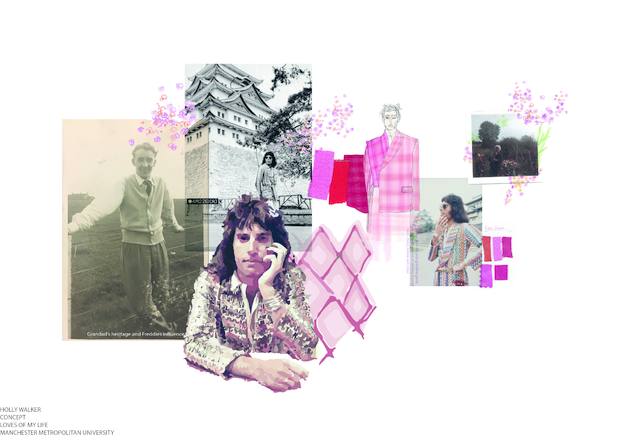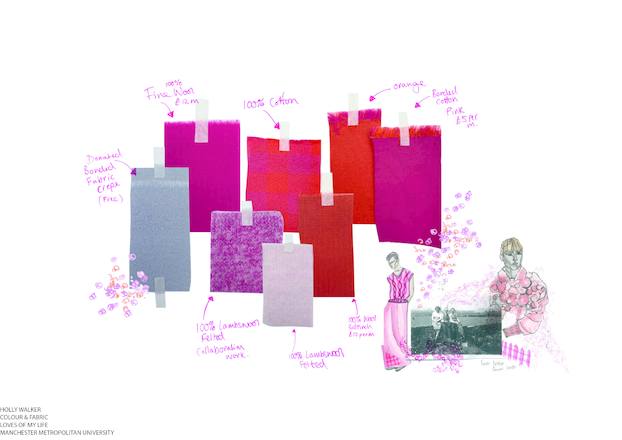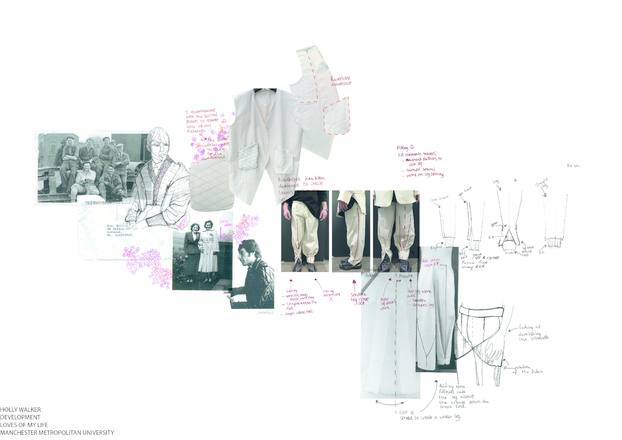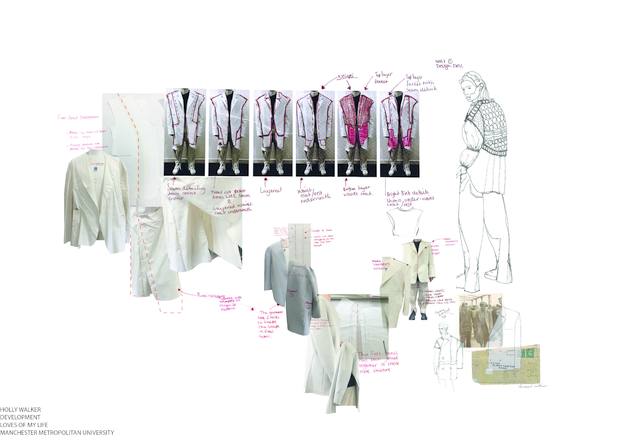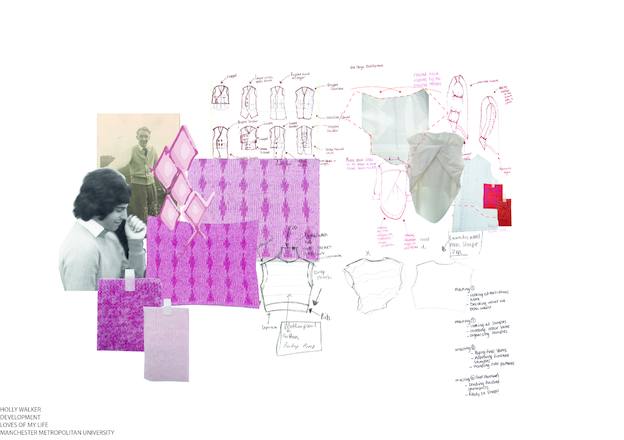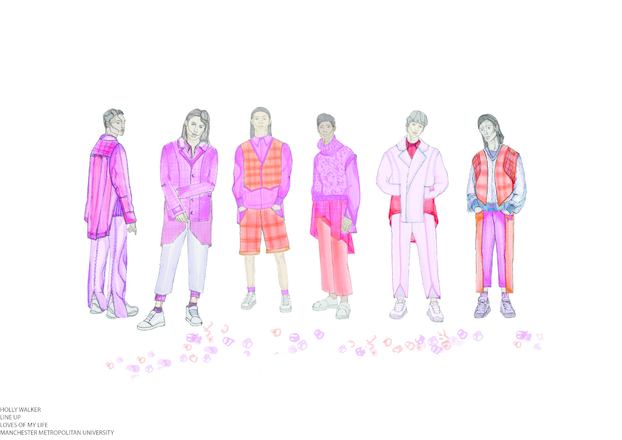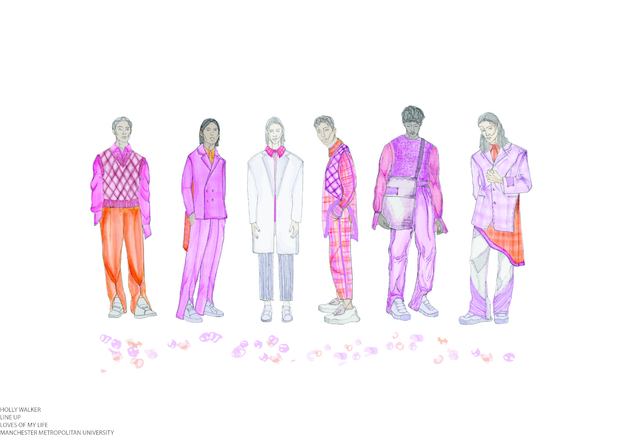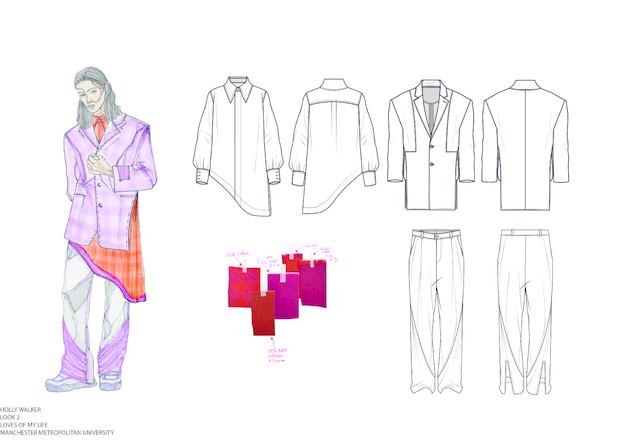 Holly Walker
BA (Hons) Fashion Design Technology (Menswear) 2020
Inspiration came heavily from my heritage and what I see as the 'Loves of my life'.
Inspired by my Grandad, with his heavy knitted jumpers and the foggy settings of his West Yorkshire home, with my beloved family. Collaged with my Dads love for Queen and the flamboyance of Freddie Mercury.
Throughout my collection, I have focused on oversized tailoring, and adapting different fabric textures to each garment. I started with encasing fabric and bonding it together, creating silhouettes and features onto the garment, through the fabric. I collaborated with a student from Manchester School of Art to provide knitted garments within my collection; the designs were joint ideas, providing layered aspects.
I originally specialised in Menswear, but within this collection I designed and pattern-cut with no gender assigned, the silhouette, texture and colour being the attraction. The majority of the fabric used was donated industrial surplus, so considering environmental and social impact.
I am interested in pursuing a career in pattern design/pattern cutting, as I gained additional industry experience within these areas whilst working at Baird Group during my placement year. I would love to learn more within this field and make it my career.
Contact Holly
Email
LinkedIn