Angharad Errington-Evans
BA (Hons) Fashion Design Technology (Menswear) 2020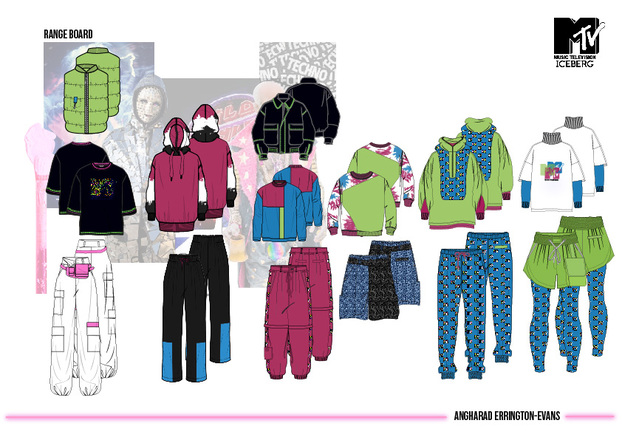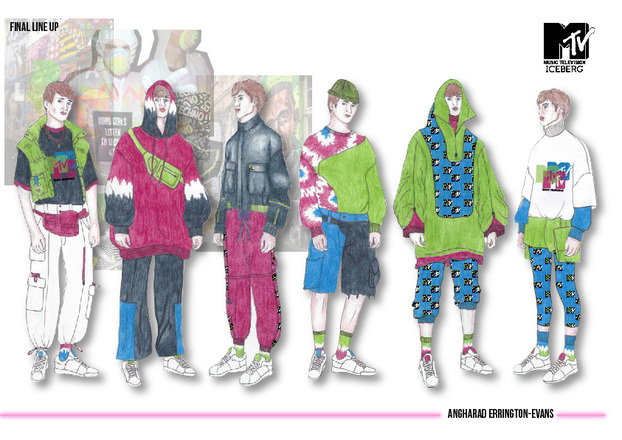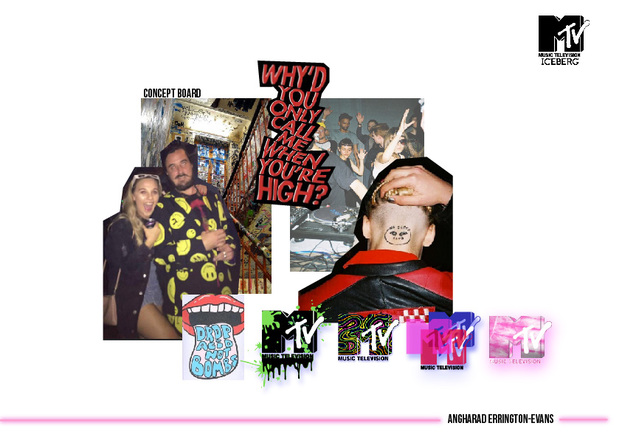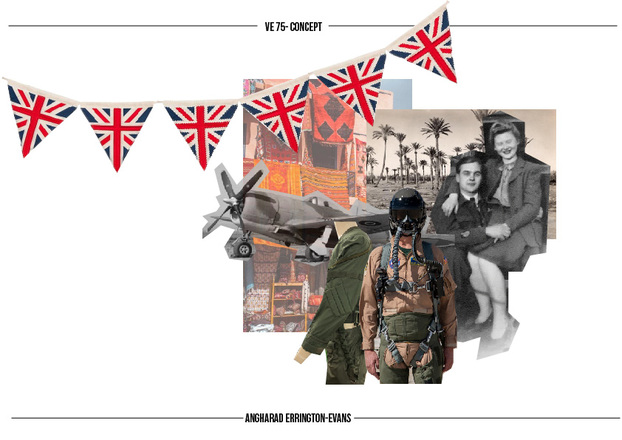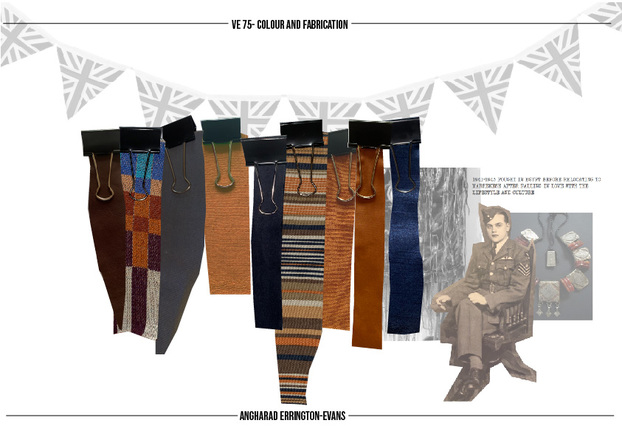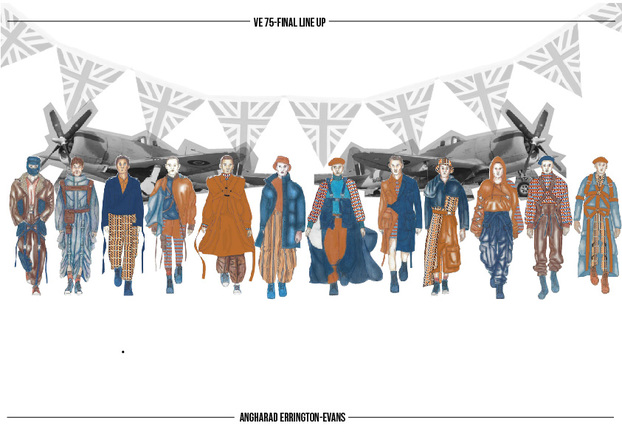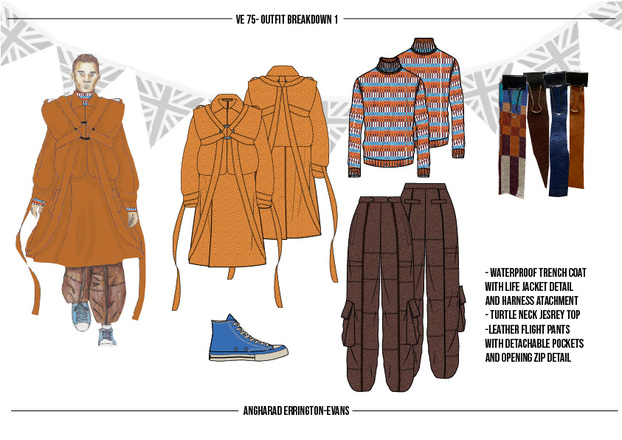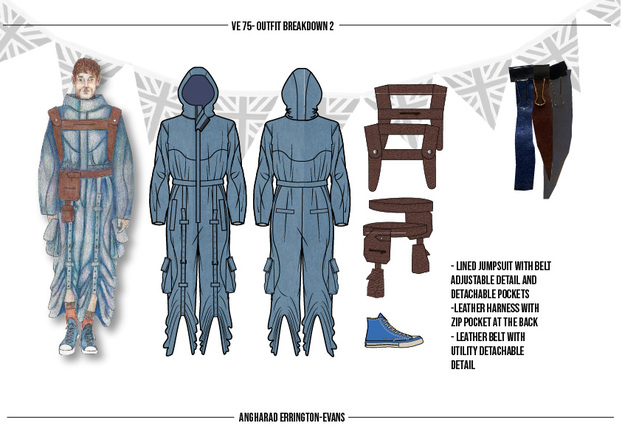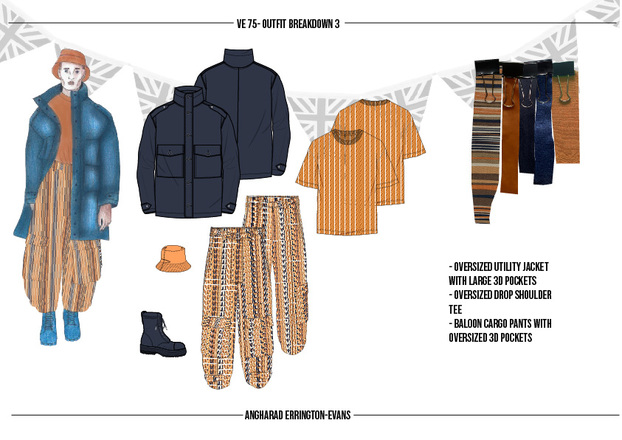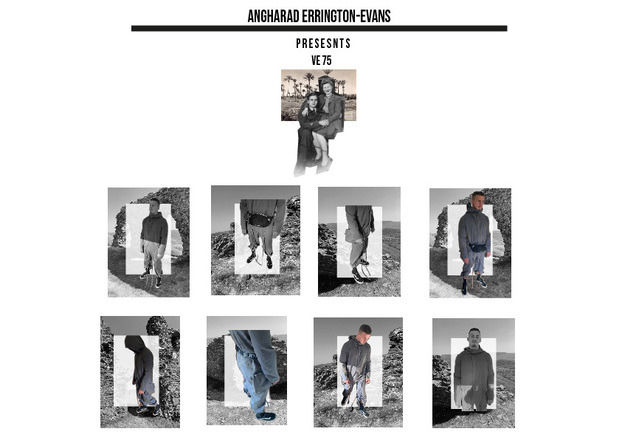 Angharad Errington-Evans
BA (Hons) Fashion Design Technology (Menswear) 2020
I am a Menswear Designer with experience in both Menswear and Childrenswear design during my 15-month placement at Klash Clothing, high-street suppliers. My responsibilities included design and technical specification packs to send to factories, creating trend boards and attending meetings with clients. During the final 6 months I was promoted form intern to Assistant Designer when I was then able host my own meetings and have autonomy within the Burton and Topman accounts.
My collection is based on my grandfather, a fighter pilot in WW2. I took reference from the period of time when he lived in Morocco. It's a tribute and celebration of his life and also honours the VE day 75th anniversary in 2020.
Moroccan fabrics and colours and traditional WW2 uniform materials inspired the fabrication. I used utilitarian aspects throughout the designs, as I loved the multifunction. The collection would appeal to a youthful customer with an eye for quality and detail, without always splashing out on luxury price tags.
I am interested in pursuing my career in Menswear design within the high street or fast fashion sector, preferably around Manchester or Northwest area.
Contact Angharad
Instagram
LinkedIn