Faculty of Arts & Humanities Pro Vice Chancellor's Sponsored Masters Programme
30 January 2019
The current programme includes Max Simmons, a student on the MSc Marketing (Creative Advertising) course.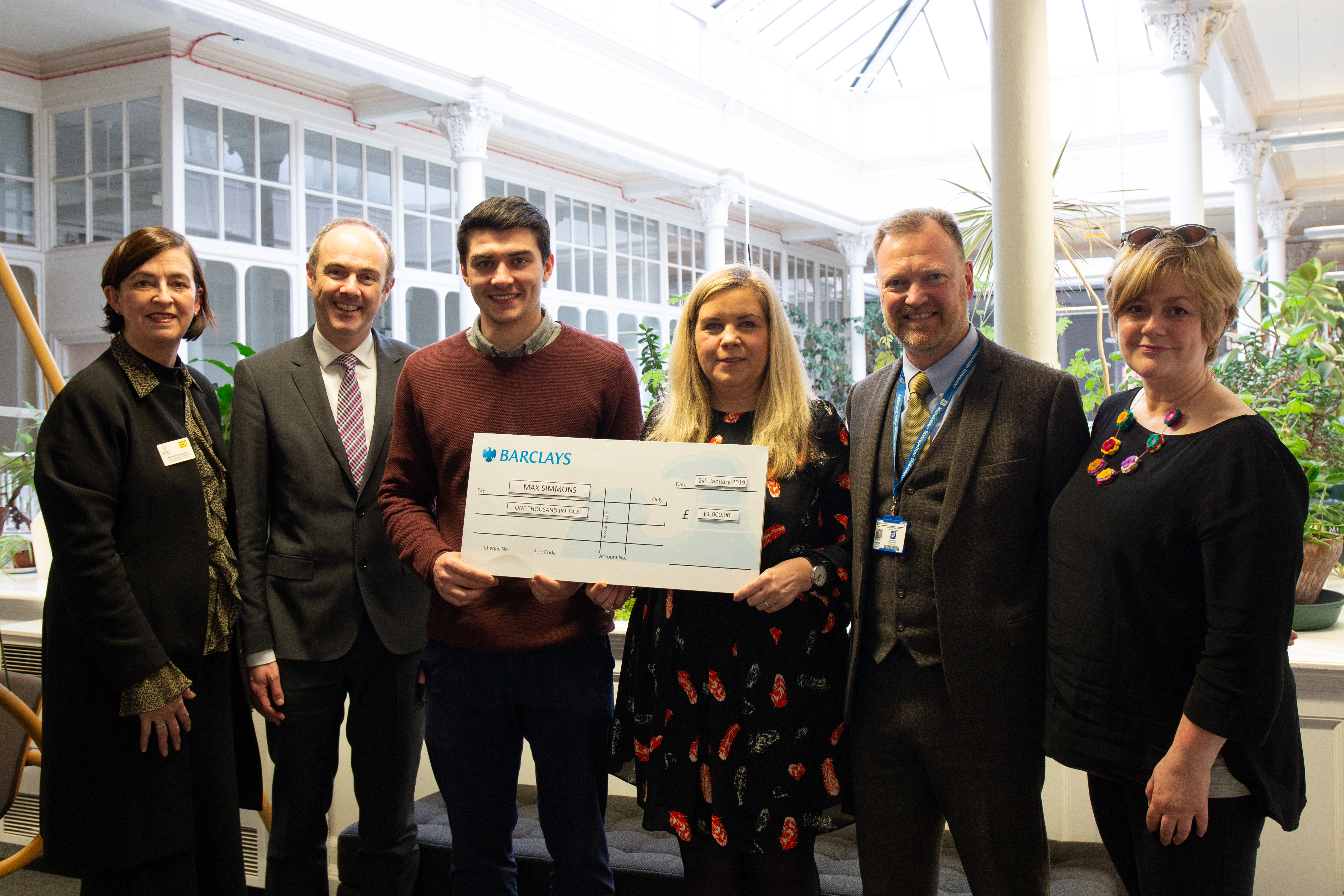 Pictured above Barbara Shepherd - MFI, Dr. Steven Rhoden - Business School, Max Simmons, Michelle Gledhill - Business School, Prof. Paul Hooper - Sci & Eng, Dr Joanna Blanco Velo - MFI
Max received his sponsorship award this week following his final presentation to the sponsored masters awarding panel.
This project required the student to research and investigate 'Tech for Good', and its application for the new School of Digital Arts (SODA).
The SODA project was delivered in partnership with MSc Programme Leader Michelle Gledhill from the Business School.
The Sponsored Masters Programme, developed by Barbara Shepherd and Dr Joanna Blanco from Manchester Fashion Institute, links business organisations with institutional research and student projects. This resource has facilitated the development of projects using skills and equipment that are highly targeted and specific. This approach is unique and offers a blueprint for future research and industry based collaboration.
This programme supports a variety of ways that students can apply knowledge including professional practice for students, live projects and the development of their future employability skills, and brings together the worlds of industry and academia in a way that is reciprocal and mutually beneficial.
The Faculty of Arts and Humanities are currently sponsoring a number of internally funded student masters projects across numerous subject disciplines and faculties in the University.
This project - like all on the current programme - aligns with the University's strategy for excellence in Research, Teaching and Knowledge Exchange and showcases postgraduate employability opportunities at their best across Manchester Met University.
Find out more about MSc Marketing (Creative Advertising) at:
https://www2.mmu.ac.uk/study/postgraduate/course/msc-marketing-creative-advertising/