Further success for students at our annual Mock Assessment Centre
15 November 2018
The event helps more than 400 students with their job search.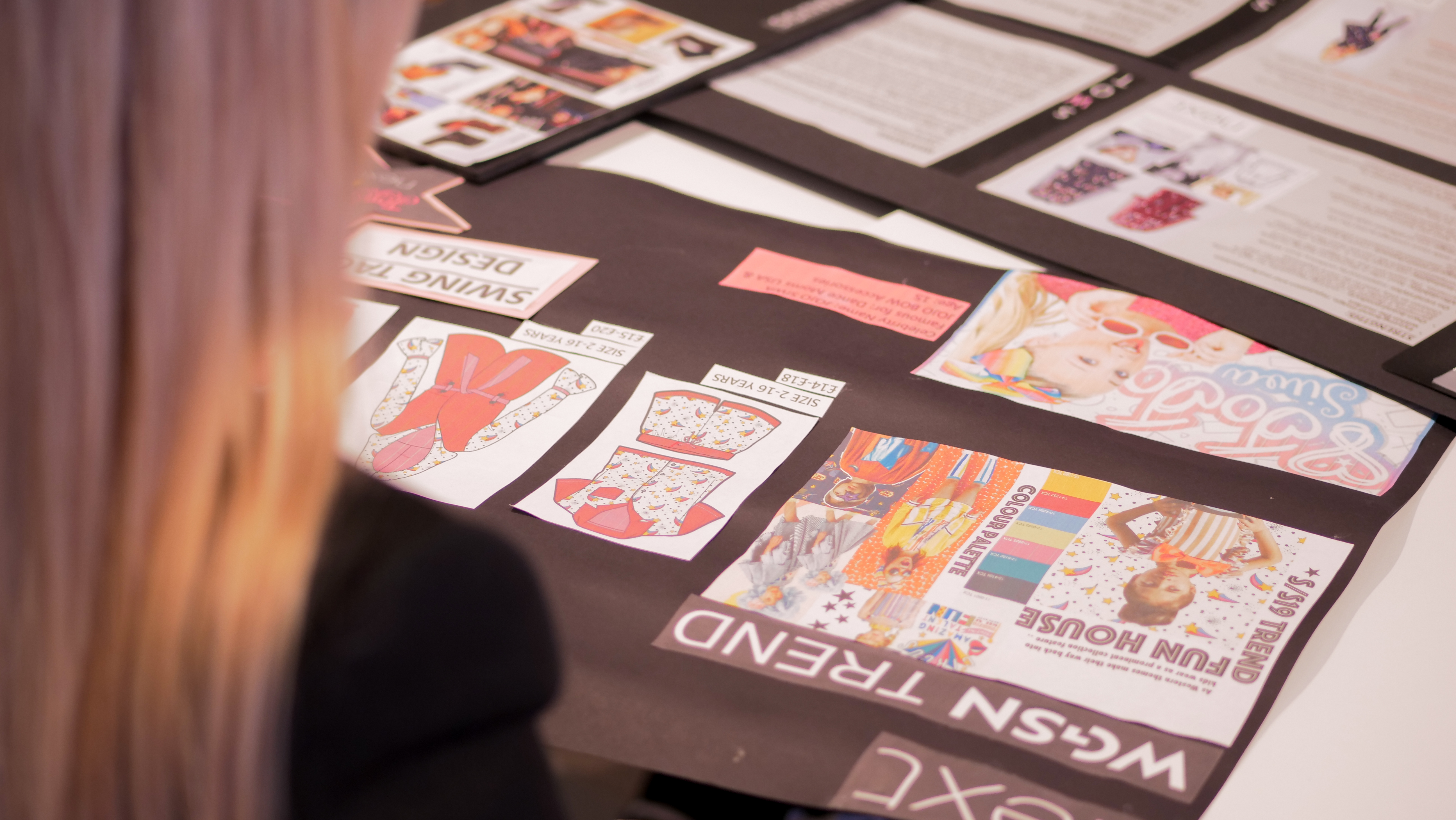 The Assessment Centre event, held at the Etihad Stadium, was another outstanding success this year. Over 400 students had the opportunity to connect with industry representatives from leading retailers such as M&S, boohoo, Selfridges and Next.
How the event worked:
Manchester Fashion Institute work with an industry partner: Smart Resourcing Solutions Ltd., who provide 35 industry assessors to test the communication skills of our students.
400 students participate in three activities on the day: Group Exercise, Individual Presentation & 1-2-1 Interview.
Each student leaves the venue on the day with meaningful written feedback so that they can start to write their summative self-reflective report, which is then marked by our academic staff. This is embedded in the curriculum at level 5 in the Synergy Unit and counts for 40% of their overall unit mark.
The event was another fantastic opportunity for students to go through practice exercises that give them the confidence to apply for more jobs and perform more effectively in interview/assessment processes.
Caroline Herz, Head of Placements and Employability at Manchester Fashion Institute said: "We find it's really important that students engage with this process as it sets them ahead of the game.
"By embedding this in their second year of studies, they have the confidence to apply for graduate roles. Our students have been talent spotted at events and secured excellent placements."