Industry Insiders presents Adidas
15 March 2018
Fashion Design and Technology students received a talk from representatives from global sportswear brand Adidas.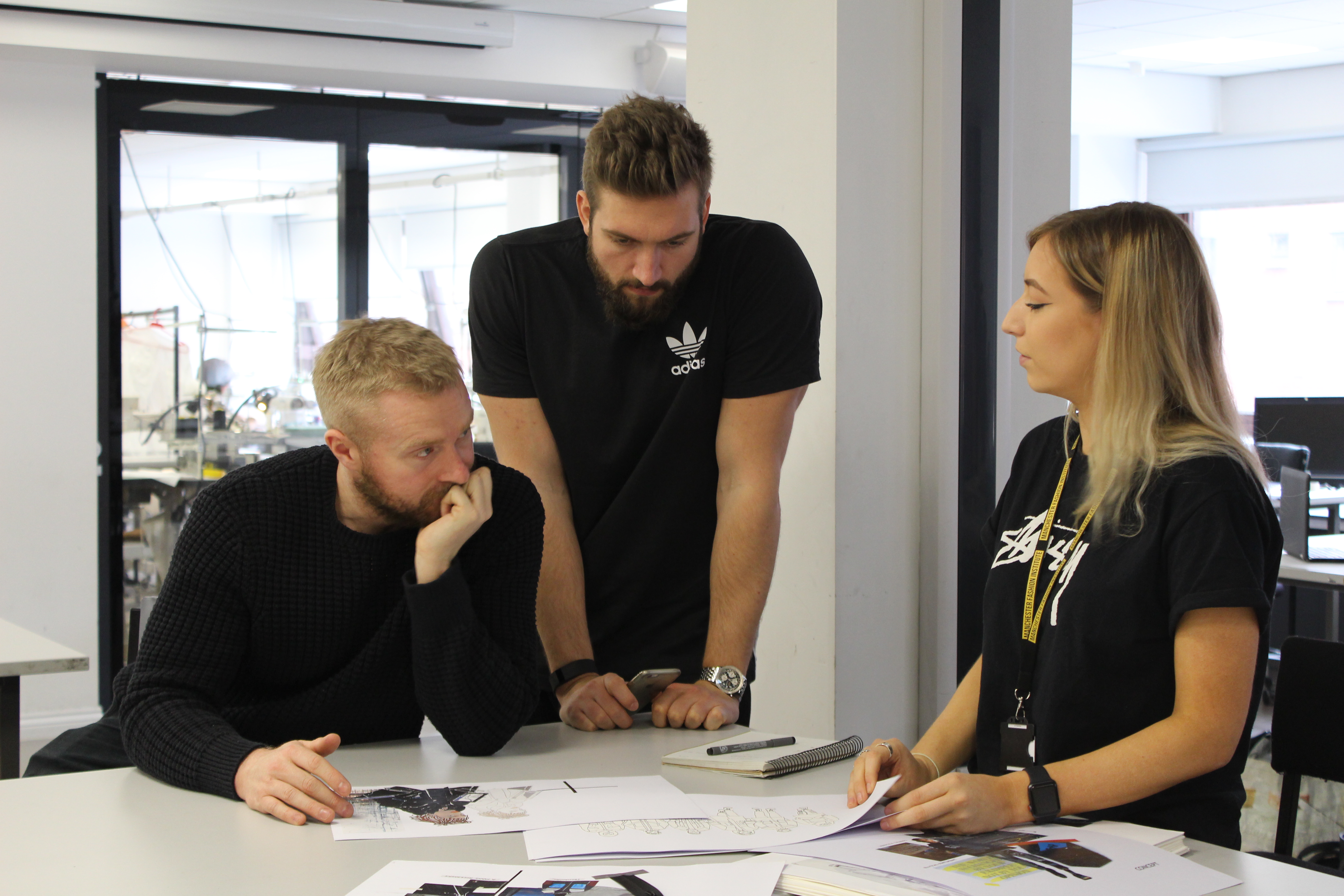 As part of Manchester Fashion Institute's Industry Insiders talks for placements and graduate opportunities, second and final year BA (Hons) Fashion Design and Technology students were joined by Manchester Fashion Institute graduate Alex Hindle, Adidas Design Director Teamsports, and Louis de Vos, Global Adidas Talent Acquisition for Design. Alex and Louis came to talk to the students about the brand and the opportunities available within the design departments.
Caroline Herz, Head of Placements and Employability, said, "The day provided a hands-on approach where our students were able to show their portfolio work, together with the garments that they have been working on, and both Alex and Louis were able to give constructive feedback on their work. It was a fantastic opportunity for students to meet and discuss employment opportunities first-hand with an employer."
Alex Hindle said, "All the students I spoke to were so talented, inquisitive and engaging and I thoroughly enjoyed every one of my conversations with them. They're a great group you have there!"
Louis said, "We both had a really great experience talking to the students, you and your colleagues as well as seeing your truly exceptional facilities."