Buying and Merchandising Product Innovation Trade Fair
09 March 2018
Second year students demonstrated the results of their Product Development and Buying unit to peers, staff and industry guests.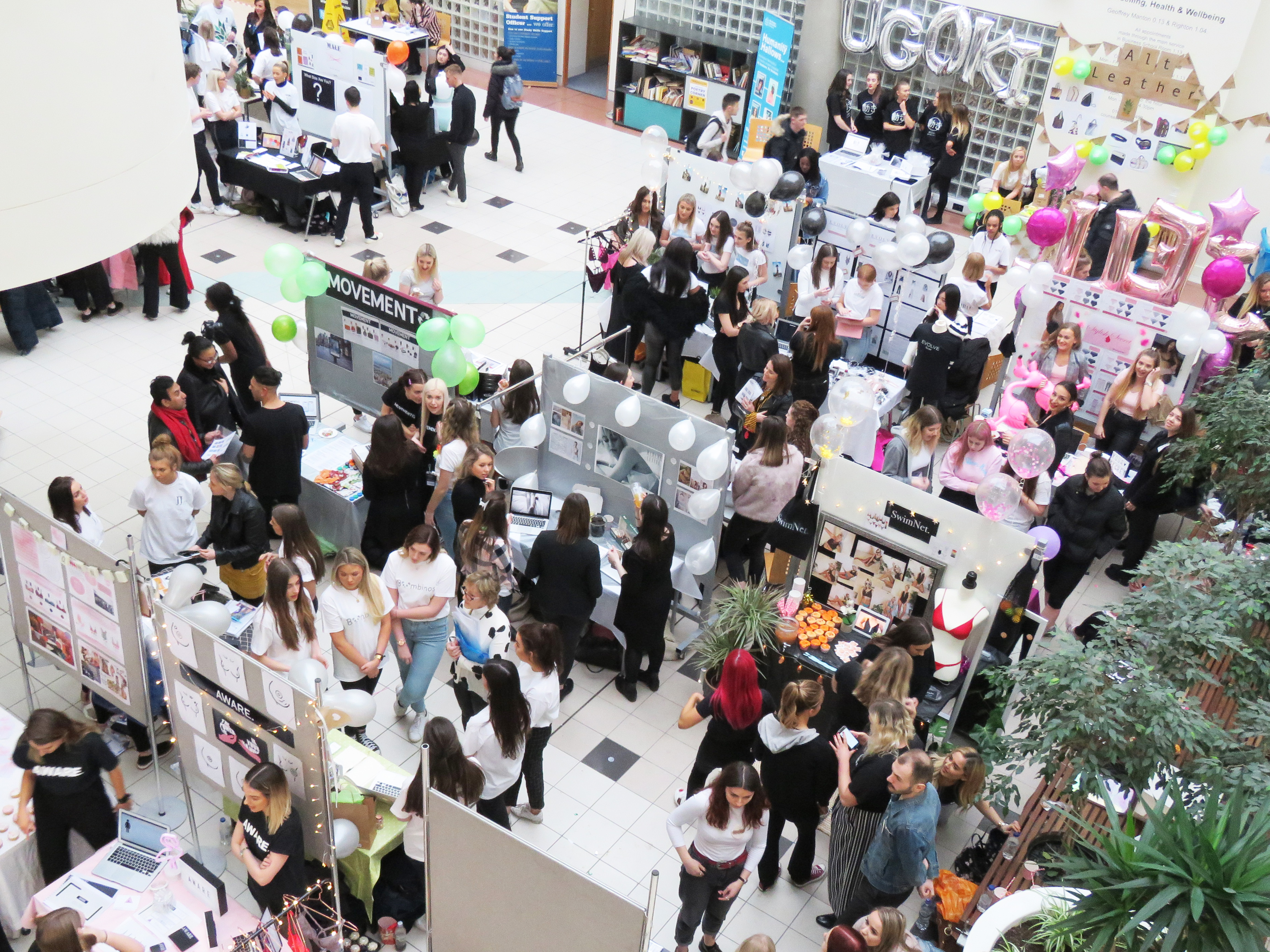 The BA (Hons) Fashion Buying and Merchandising programme hosted a Product Innovation Trade Fair this week, where second year students showcased their research into innovation and technology as part of a joint brief.
The brief was to develop and research approaches to products of the future, leading to a wide scope of innovations in the fields of smart clothing, footwear, lingerie, sportswear and accessories.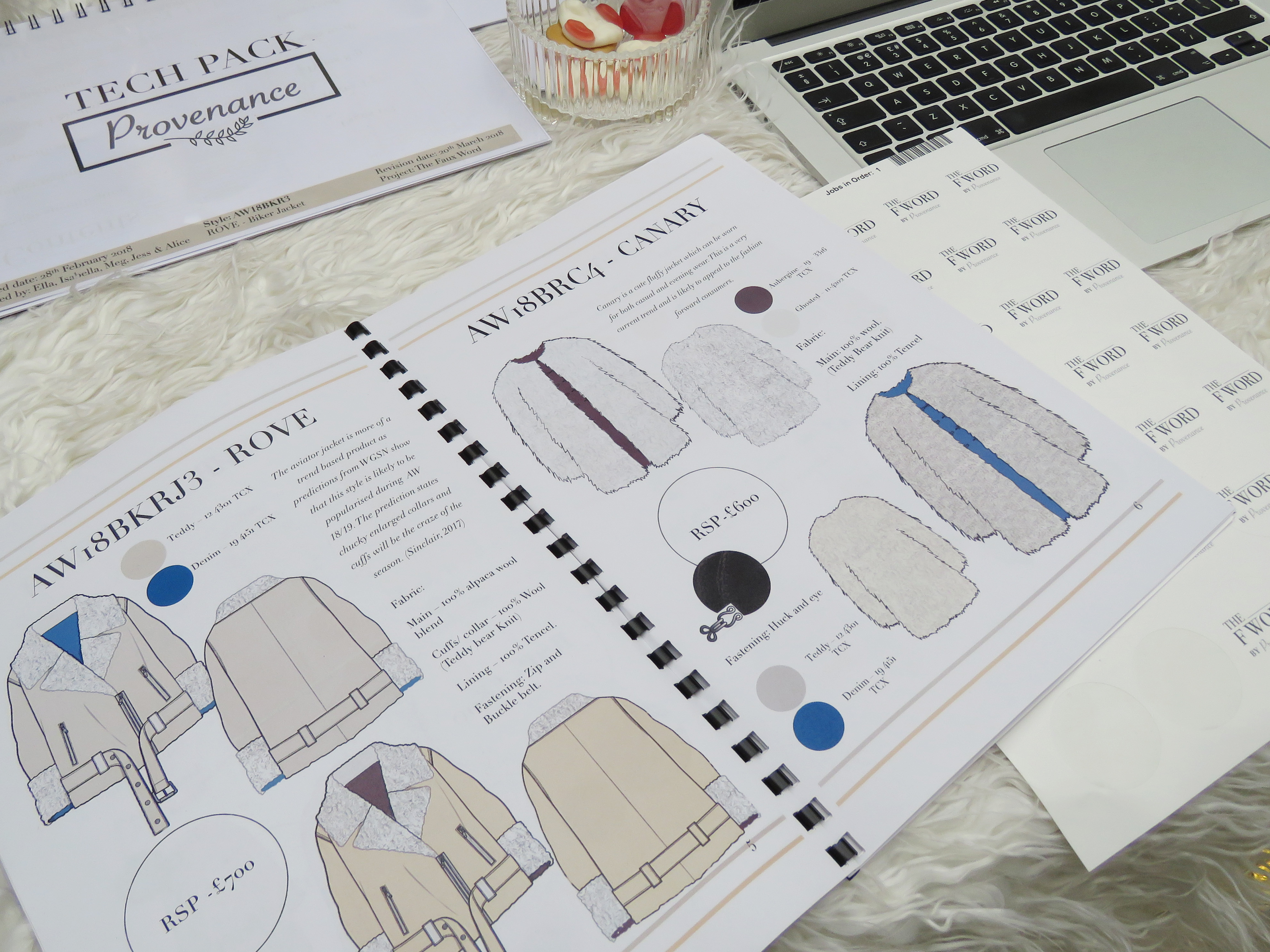 The Product Innovation Trade Fair was set up to imitate a real life trade fair that buying and merchandising students may attend in their future careers. The students were asked to set up and merchandise a stand in order to present their product to a wider audience of their peers, staff and industry guests.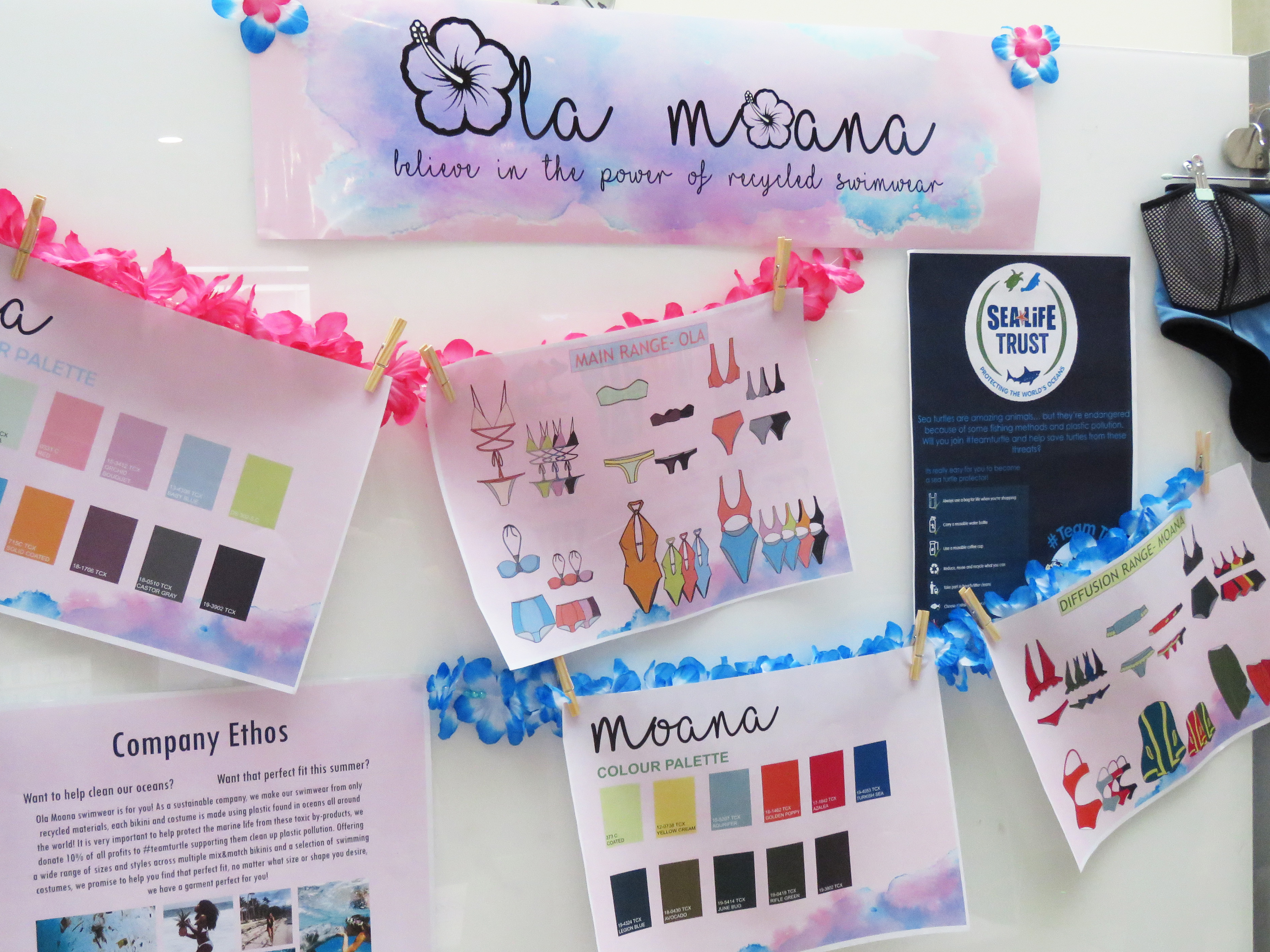 Cathy Chase, Programme Leader for BA (Hons) Fashion Buying and Merchandising said, "The 2018 annual Level 5 Trade Fair was an amazing success. All of the groups excelled in their presentations, their research was evident and their professional approach was a credit to them all.
"In addition, we had great feedback from staff and Industry guests commending the students on their approach to the subject, their enthusiasm and knowledge."
Industry guests from companies such as Speedo and Both Barrels also praised the students for their hard work.
Speedo Fabric Specialist, Rebecca Bennett, said, "All of the students were really passionate and involved in their proposals, which was impressive considering they had been doing them all afternoon.
"The students had clearly worked through a lot of detail; they were able to answer questions across the full scope of their business."