Making the Cut
15 February 2018
Students studying on the Fashion Design and Technology programme visited Savile Row in London as part of their course.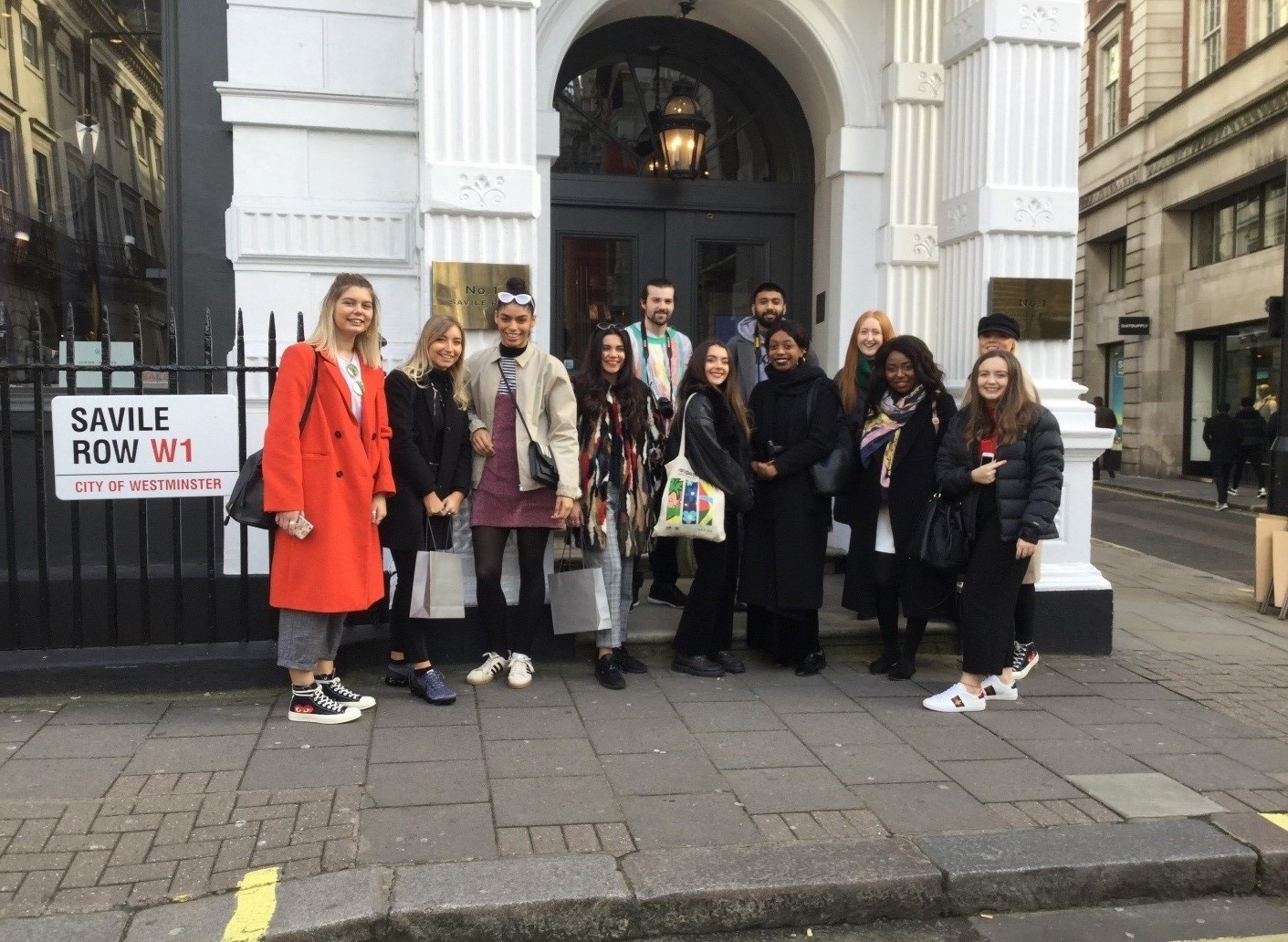 Second year students on our Fashion Design and Technology programme at Manchester Fashion Institute are currently working on a Live Brief focusing on the future of tailoring in menswear and womenswear.
The brief was set by London based bespoke tailors, Fielding and Nicholson, who are situated in Shoreditch, a fashion hub and centre for commerce. The owner, Ian Fielding-Calcutt, will select a final piece of work that he feels best represents the future of the suit. The winning student will be awarded a two-week paid placement at his Shoreditch premises.
Ian came to the University recently, to discuss his approach to the art of bespoke tailoring with our Fashion Design and Technology students. During the visit, he set the students a brief to investigate what a suit might look like in fifty years' time. Students were asked to consider social, political, environmental and technological influences that might impact on the suit in this time.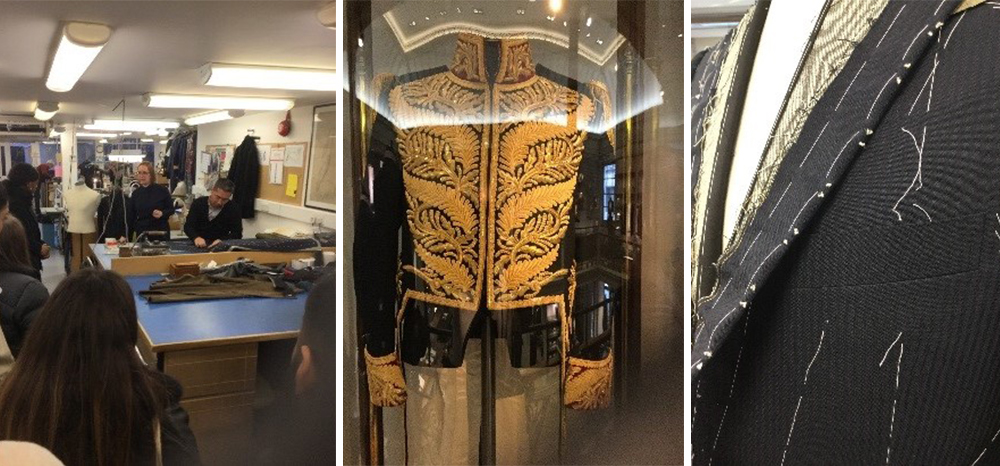 In order to enrich the students' learning experience, a trip to Savile Row was arranged where a select number of students could visit two different bespoke tailors.
The first visit was to Gieves and Hawkes, who hold three Royal Warrants and have done so for over 200 years. They offer ready to wear collections, made to measure and full bespoke services.
Students took a guided tour of the premises with discussion given surrounding the history of the tailor, its military based origins, the Royal Warrants that the hold and their celebrity clientele, including Michael Jackson's military uniform. Students were also able to visit the workrooms and bespoke areas of premises, in order to gain a full insight into Gieves and Hawkes.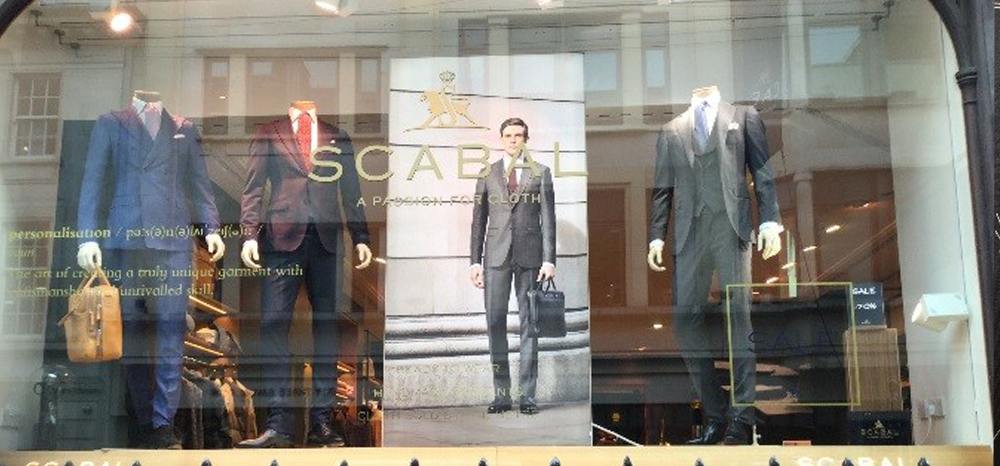 The second visit was to Scabel, a fabric merchant business established in 1938 and renowned for their fine quality fabrics that they produce both in the UK and internationally. Scabel offers ready to wear, made to measure and bespoke services using the fine cloth that they produce in Huddersfield, some of which, was designed in collaboration with Salvador Dali in 1971.
The students were able to browse the showroom of Scabel's ready to wear collections and were given a detailed talk on the fibre and fabric produced by Scabel in their mill, with one of their fabrics, Vicuña, wholesaling at £9000 per meter.