Fashion Design and Technology present the Outerwear Showcase
15 January 2018
Second year students on the Fashion Design and Technology presented the work from their outerwear project at a showcase in the Fashion Institute.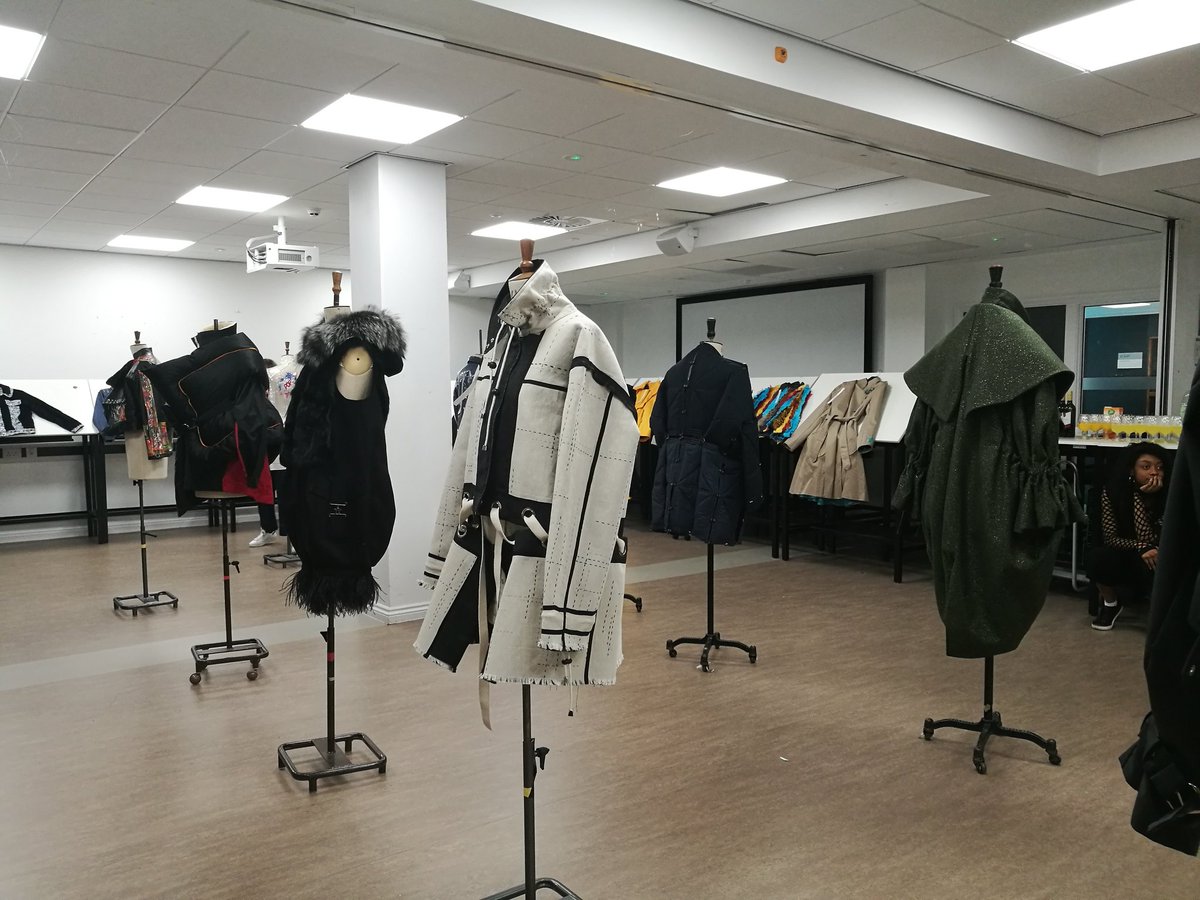 The students were set a brief to choose one generic outerwear garment to reinvent from Parkas, trench coats, duffle coats, biker jackets, denim jackets, and performance jackets.
The brief aimed to develop the students' understanding of the design process and the development of both the creative and technical elements of their practice. It also aimed to increase the students' garment awareness, exploration of performance needs and innovative design development.
The students presented their finished garments at a showcase event, on the 11th January 2018, hosted in the studio spaces at Manchester Fashion Institute, to other students and staff members.
Sophie Parnaby, a student presenting her work at the showcase, said: "It was very fulfilling to see my final outerwear piece in the showcase, it was a challenging project and it was clear that everyone had put their all into it. When walking around the showcase, it was interesting to see that everyone had interpreted the brief so diversely."
Stef Nelson, a Womenswear student featuring her work, said: " After months of hard work, the showcase gave us a chance to see everyone's final outcomes and celebrate all the talent in our year group."
Becky De Lacy, Senior Lecturer at Manchester Fashion Institute, said: "We wanted to celebrate the students' achievements and give them a platform to display their work and get used to the process of exhibiting their garments. All Level 5 students on the course were included in the process so this was a very inclusive event.
"We are really keen on building more of these showcases into our calendar as it's a great way to motivate the students. It is a positive way to start the New Year and get excited about the next assignment."