Puma visit Manchester Fashion Institute
20 November 2017
Fashion Design and Technology students had the opportunity to listen to an inspiring talk from the sportswear brand.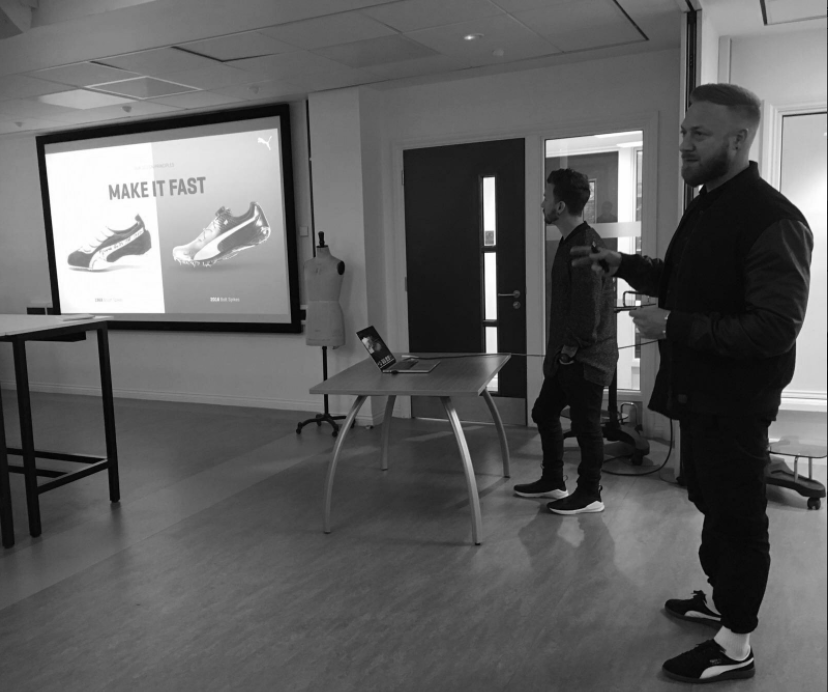 International sportswear brand Puma visited Manchester Fashion Institute recently to deliver an inspiring talk to Fashion Design and Technology students.
Stuart Adams, Creative Director for Accessories and James Hanson, Senior Designer, Teamsport Apparel spoke about Puma's brand ethos, the design life at the company and also introduced their international student competition Puma Design Sprint, a one day event to be held at the brand's Head Quarters in Herzo, Germany.