Fashion and Business Saturday Club visit London
24 November 2017
On Saturday 18 November, the Fashion and Business Saturday Club headed down to Central Saint Martins in London.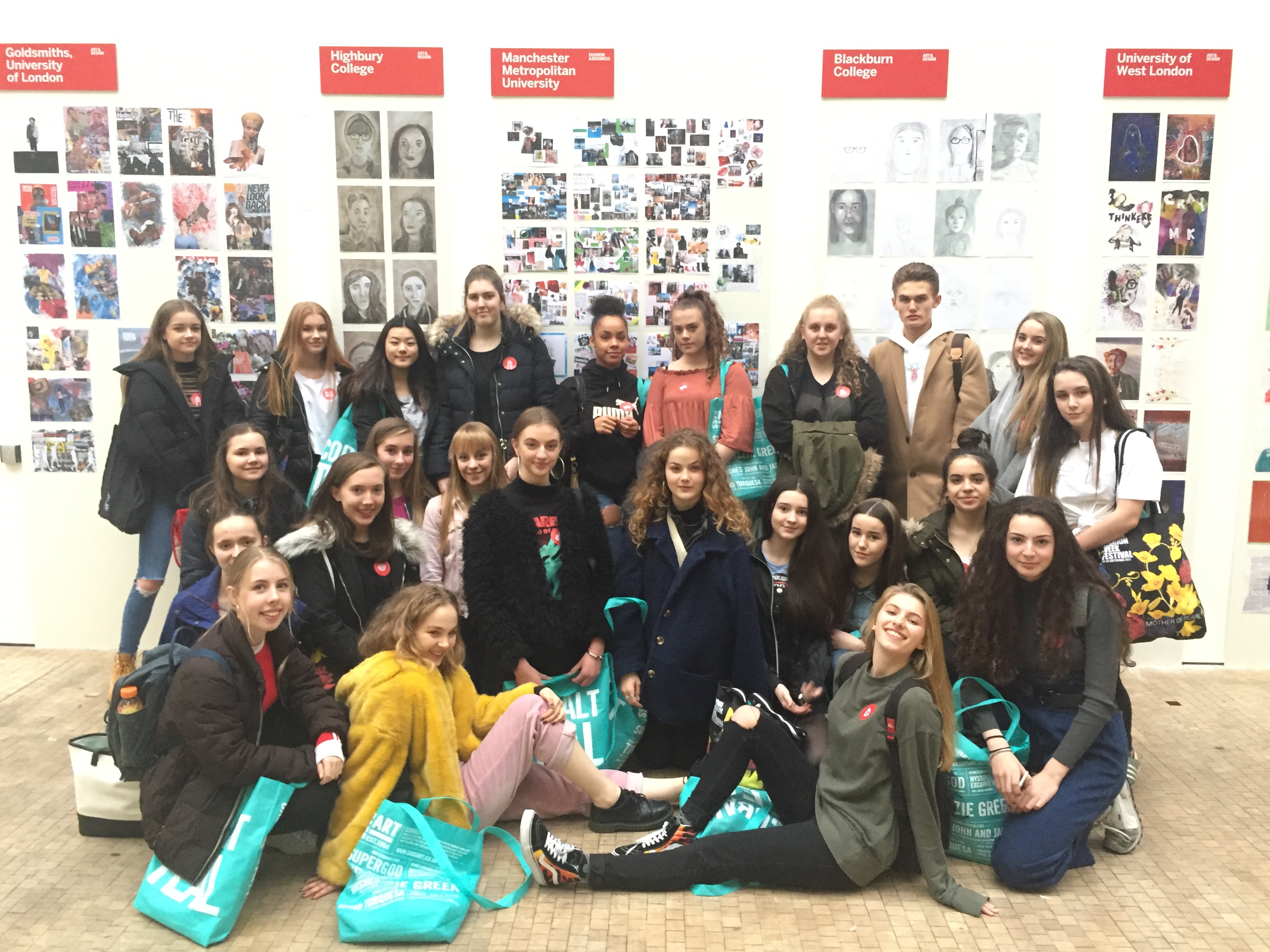 This trip was organised by the National Saturday Club to allow students from different Saturday clubs across the country to meet and mix with each other.
At the beginning of each year, Saturday Club students are asked to complete a self-portrait, which are then sent down to London and exhibited at Central Saint Martins for the London visit. Manchester Fashion Institute's club did their own version of this and completed 'Consumer Selfie Board'. It was a great opportunity for the students to see their work exhibited in a great location like Central Saint Martins and to see what the other clubs had produced also.
After an inspiring talk by Cecilia Weckström, Senior Director and Head of Lego, students were then divided into groups with the other Saturday club members, and were tasked with creating paper buildings to form part of a Transient city.
Fashion and Business Saturday Club then hopped onto tube down to Somerset House where we had an insightful introduction into two of their current exhibitions, North: Fashioning an Identity, which was curated by Manchester School of Art lecturer Adam Murray, and the Hassan Hajjaj: La Caravane exhibition.
After a few quick photos outside the enormous Christmas tree and ice rink at Somerset House, the Fashion and Business Saturday Club headed back to Euston and back home.
Kelly Joseph, Programme Support Tutor for International Fashion Promotion and Saturday Club Tutor, said: "For some of our Saturday club this was their first to London so it was not only a great opportunity to meet other clubs but also to visit our capital."