Fashion students meet designer Sir Paul Smith
07 April 2017
An amazing opportunity for the Foundation Year students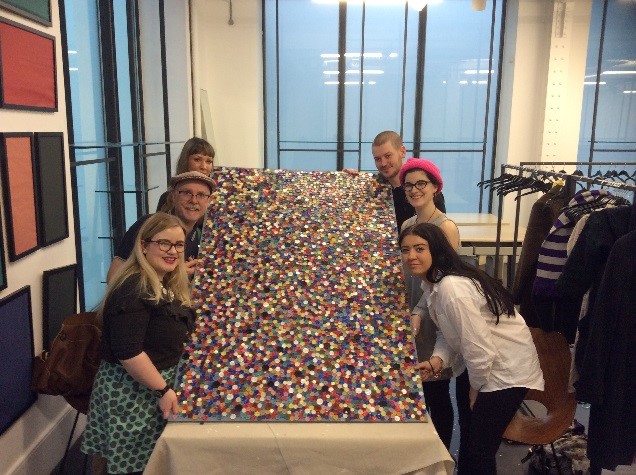 Students from the Manchester Fashion Institute met with British fashion designer, Sir Paul Smith, at his Covent Garden headquarters in London last month.
The Foundation Year students were given the exciting opportunity as part of an external project for their unit, The Context of Fashion, which highlights the importance of the use of creativity and innovation in the fashion industry.
David Leathlean, Programme Leader of the Manchester Fashion Institute Foundation Year, said: "Engaging our students in new experiences can be a useful and exciting opportunity to further develop our teaching strategies and provide our students with a learning experience, which is truly rewarding.
"The Context of Fashion unit has been developed within the Foundation Year, over several years, and uses the work and influence of Sir Paul Smith as the catalyst for inspiring students to be inquisitive and to think outside of the box."
Joined by a some Fashion Design & Technology and International Fashion Promotion students, the group had the chance to assist in the production of several button boards that will feature in the next "Hello, My name is Paul Smith" exhibition, opening shortly in China.
The students were also given a tour of the legendary headquarters, which included a visit to the designer's office where they met with Paul Smith. Thanking the team for their time and effort, Paul answered questions from the students including how being dyslexic impacted his career. Rachel Jurance, an International Fashion Promotion student, said: "His words will stay with me forever."