Fashion alumnus named LVMH Prize finalist
05 April 2017
Nabil El-Nayal continues to impress the fashion world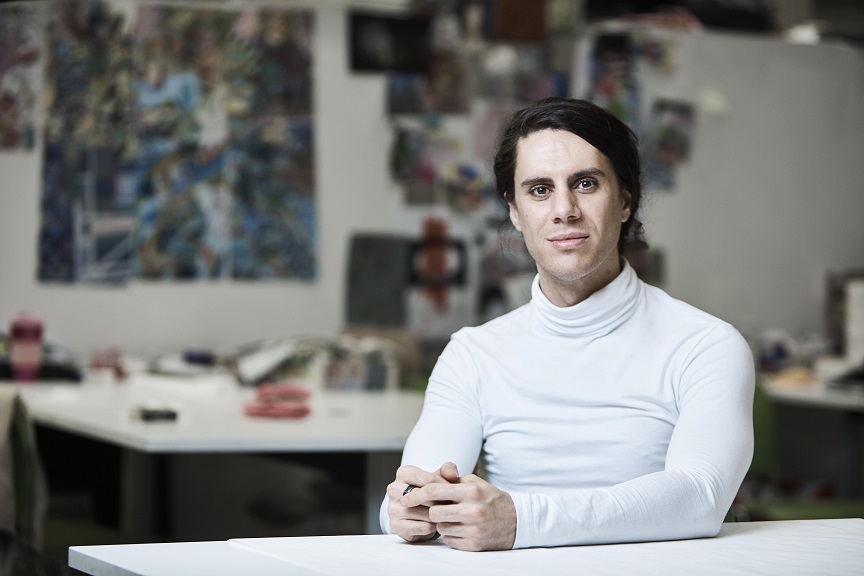 A Manchester Metropolitan University alumnus and rising star in the fashion world has been named a finalist in the LVMH Prize for Young Fashion Designers 2017.
Launched in November 2013, the LVMH Prize was created to honour and support young fashion designers around the world.
Nabil El-Nayal, who graduated from the BA (Hons) Fashion course in 2008 and is currently studying towards a PhD at Manchester Fashion Institute, will be showcasing his womenswear collection Nabil Nayal at the Fondation Louis Vuitton in Paris.
This year's competition saw applications from 1,200 candidates from over 90 countries. Nabil was shortlisted alongside 20 young designers earlier in the year and was announced as one of eight finalists last week after impressing the panel of 45 international fashion experts.
Director and executive Vice President of the LVMH Group, Delphine Arnault said: "I am pleased to welcome back Nabil El-Nayal who had been shortlisted in 2015. This year's selection clearly illustrates the existence of a truly international fashion, beyond borders. I wish all the finalists good luck: it will be hard for the Jury to decide between them during the final."
Every year, a prestigious jury consisting of great artistic directors and executives from the LVMH Group assembles to elect the winner of the Young Fashion Designer award. The 2017 jury includes Karl Lagerfeld, Marc Jacobs, Maria Grazia Chiuri (Dior), Nicolas Ghesquière (Louis Vuitton) Humberto Leon and Carol Lim (Kenzo), Phoebe Philo (Céline), and Riccardo Tisci (Givenchy).
Nabil said: "To be shortlisted, not once but twice, has been amazing but being named a finalist is a great opportunity. I am excited to share with the panel some of the innovative business models we have been developing as well as the journey of my garments - how they were designed, the sampling process, where the fabric is from, how it's made and how it ends up on the shop floor."
Endowed with a 300,000-euro grant, the LVMH Prize offers the winning designer a yearlong mentorship with personalized coaching in business development by a dedicated, in-house team. The mentorship offers the winner support in all the areas of expertise that can benefit a young fashion brand.
The jury will select the LVMH Prize winner on June 16, 2017.